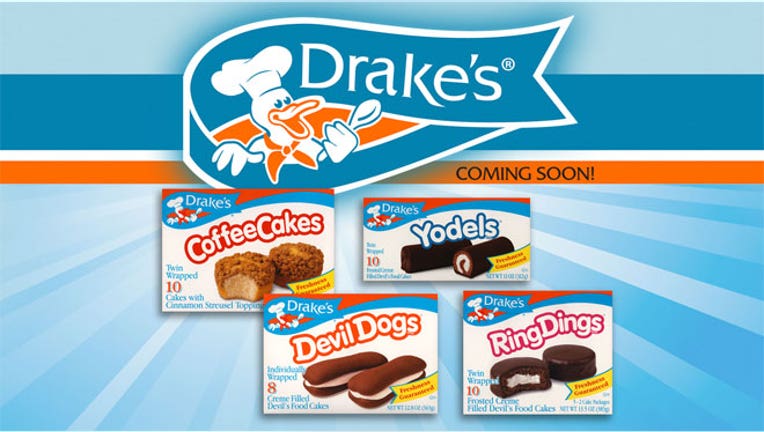 Drake's is eyeing a late September return for its Ring Dings, Devil Dogs and other snack cakes, following the return of rival Hostess.
The former Hostess brand, which was sold to McKee Foods during the bakery's bankruptcy proceedings, expects to have its cakes back on sale in the third week of next month, McKee spokesman Mike Gloekler said.
McKee, which already makes Little Debbie cakes, has said it doesn't plan to cease making any of its current snack cakes that once competed with Drake's.
Drake's snack cakes are being made at McKee's own baking plants and will remain the same as before the acquisition. Coffee Cakes and Yodels are also expected to return in September, although the company has yet to decide if it will bring back Funny Bones.
Hostess, now under the ownership of Metropoulos & Co. and Apollo Global Management (NYSE:APO), started shipping its Twinkies and other snack cakes in July. Its products saw record demand in their first week back on store shelves.