Don't Let These Six Myths Keep You From Your Own Business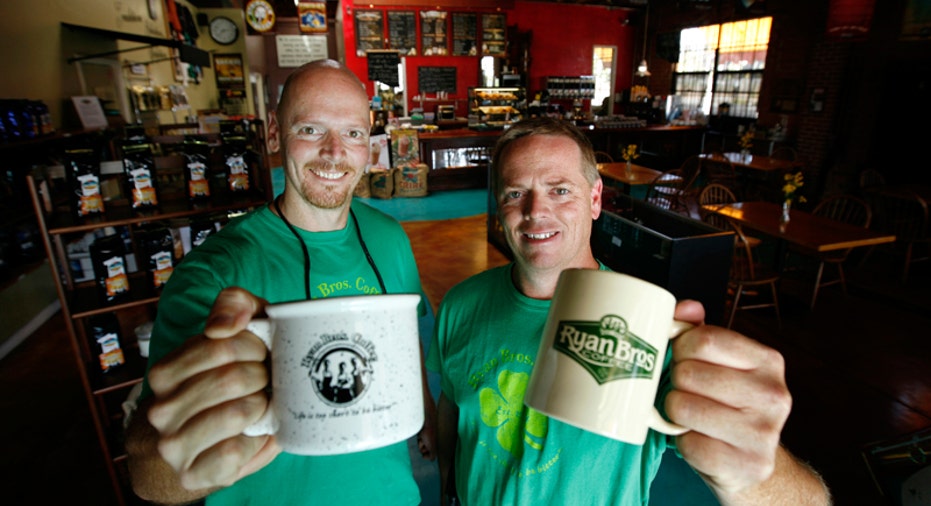 Got a small business idea? Don't let myths get in your way.
In today's shaky economy, many would-be-successful entrepreneurs are shying away from starting a new business on account of a few common fears. Yes, some walking-the-walk successful business owners say the biggest barricades between you and your own company are just a mirage. Here they separate the fact from the fiction on what it takes to promote yourself to boss.
Myth: You need an MBA or other business school credentials.
Not true, says entrepreneur-and-inventor Lori Greiner. Greiner started her business with little knowledge or schooling on running a company, and through trial and error achieved a $400-million brand.
Myth: You have to be young and single.
Jennifer Kushell, president and co-founder of YSN.com (Your Success Network) and co-author of the New York Times bestseller Secrets of the Young & Successful said risk is a huge barrier for people as they get older and have family and financial obligations.
"I've always believed the younger you start to explore your entrepreneurial tendencies the better," Kushell said. "But that shouldn't discourage others. There are countless ways to dip your toe in the entrepreneurial waters and dabble with little business ideas without all the risk."
[Check out these entrepreneurs who are giving a whole new meaning to the Golden Years]
Myth: If at first you don't succeed, that's it, you fail.
Not so. You should try, try again, said Gary Vaynerchuck. 
Vaynerchuck built his family-owned wine company off of his love for wine and business. After countless trials and tribulations, he now has a seven-figure, 10-book deal with HarperStudio and has become a popular Twitter member and Internet mogul.
"If you're an entrepreneur, and you believe in yourself and your idea, and your first venture didn't work out, that's no reason to take yourself out of the game," Vaynerchuck said. "Believe in yourself and go for the gusto."
Myth:  You have to quit your current job to start your own business. 
Kushell said potential business owners don't have to quit their job to branch out on their own.
"The concept of moonlighting isn't what it used to be," she added. "A lot of people have little side businesses or things that they work on over the weekends and at night."
As a side project, entrepreneurs and business owners allow leeway for adjustments to the company over time. Through her experience as a professional speaker, corporate strategist and generational expert, Kushell built traction and proved the company was viable and feasible before fully committing to the new business.
In fact, both Vaynerchuck and Greiner said it's a good idea to start building your new business while remaining at your current job.
"Use the hours between 11 p.m. and 2 a.m.," Vaynerchuck said. "You have to want it.  If you are too tired or can't make that work, find another regular job that's just good enough to let you pay the bills and do your business-building work on the side."
Juggling two jobs can become time consuming, and Greiner said be prepared for long hours throughout the week.
"You are in essence working 2 full time jobs, but that is something you can do if you set your mind to it and desire your own business badly enough," Greiner said. "Dedication and determination is key."
Myth: It takes a lot of money to finance a new business.
Depending on the start-up plan for the new business, finances can vary, but Vaynerchuck said to remember that content creation can cost nothing at all.
"Understand that dollars are not needed in today's world to start up content-driven businesses," Vaynerchuck said. "If you have a passion for a particular subject matter and the ability to communicate via video, text, or audio, you have the ability to build an audience and a business that can be monetized through retail, advertising, or other services."
Fact: You can do it. Start with a plan.
Having a plan for the business is a good place to start in order to increase the chance of raising money for any necessary funds. Kushell said most businesses don't start out with a plan, but having one puts you a step up.
With a plan, hopeful entrepreneurs can then document the company, create a Web site, raise funds and essentially, start their own business at little cost.
"Businesses are started every day with a few hundred or few thousand dollars – some even with no money at all," Kushell said. "In fact the most successful restaurateur in history, Fred Deluca, started Subway with just $1000 from a neighbor."
Myth: Start-ups can't be financed with debt.
"The entire Small Business Administration (SBA) and small business banking system exist to do exactly this – finance startups through debt," Kushell said. "Credit cards too.  Debt financing is everywhere." 
Business owners have sought out loans to start a new project and have learned, with the right idea, debt can be turned into a profit. The Small Business Administration's Office of Advocacy released a Compendium of Research in July 2009, and it said several small business owners participate in the business credit-card market.
"Access to credit is vital for small business startup, expansion and survival, and financial institutions play an important role in providing capital to small firms (those with fewer than 500 employees) since these firms are not in a position to access funds from equity capital or publicly traded markets," the SBA's written report said.
 Fact: It often pays to trust your gut.
"Don't ever belittle any of your ideas, they could be great ones," Greiner said. "The big thing is to look at [your idea] realistically and always take heed and not look through rose colored glasses. Look through slightly pink."
The bottom line is a good idea can produce a good business, regardless of where or how it starts up.
"I would say think about what you love and what you are good at, then see what kind of businesses can go along with those things and you will be ahead of the game," Greiner said.