Don't End Up Like Macy's; Evolve or Die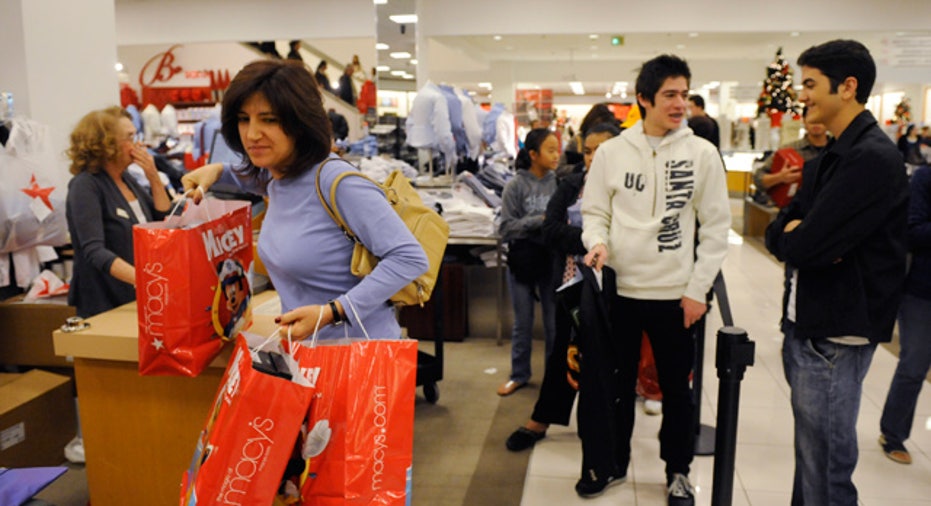 As Macy's (NYSE:M) prepares to close 100 of its department stores beginning in 2017, how can your brick-and-mortar small business compete in today's increasingly digital economy? (As if slow economic growth and potential rising wages weren't enough to keep you awake at night?)
Here are four tips that can help you keep the doors open on Main Street in 2016.
Know Your Customer
Birchbox, Inc.—a company best known for delivering sample-sized beauty products to customers each month via online subscriptions—opened its flagship store in New York City in 2014.
The company says the 4,500-square-feet of space in NYC's SoHo neighborhood has given it a unique opportunity to connect with customers and leverage the Birchbox brand.
"We truly felt we could provide a beauty experience that was additive, something really different, easy, fun, and intimate," said Jenna Hilzenrath, director of public relations at Birchbox. "The subscribers who shop in-store have a three-time higher lifetime value with Birchbox."
One way the company has connected with customers is by organizing its merchandise into product type, instead of brand. This unusual tactic for a beauty retailer appeals to what Hilzenrath called the classic "Birchbox customer."
"She has typically been underserved by the beauty industry," Hilzenrath said. "She wants to look her best, but just wants it to be made easy. So when she comes in looking for mascara she goes straight to the mascara section."
Offer Exclusive In-Store Experiences
The Birchbox store also introduced a "Build Your Own Box" service, which allows shoppers to choose all of the products he or she wants in his or her box, as opposed to being able to pick just one product online.
Hilzenrath said they launched the "BYOB" experience to encourage customers to stop by the store and make sure they get the products they want. She said customers frequently end up browsing and buying full-sized products—a win for the company, which is best known for it's subscriptions.
The company also rents out a space for birthday and bachelorette parties, and private class-oriented parties.
"Beauty parties have really taken off," said Allison Nye, Birchbox's store manager. "We do about two to three per week and they are completely customized based on the group size and type of event."
Cater to the Social Media Savvy
Many small retailers are offering twists on customer favorites and bringing unusual concepts to life—like rolled ice cream and frosé. That's because, they are betting the goal of Millennials everywhere (whether they'll admit it or not) is to impress their Instagram followers.
10 Below—a Manhattan ice cream shop located in the heart of China Town—was the first to introduce "rolled ice cream" to America.
The Thai dessert has taken social media by storm. It's made by pouring liquid ice cream onto a metal plate cooled to -20C. As it freezes a metal scraper is used to roll the ice cream into scroll shapes.
The aesthetic appeal of this trendy treat has customers racing to wait in hour-long lines just to capture the perfect Snapchat story, and satisfy both their sweet tooth and craving for a unique in-store experience.
Food (And Drinks) Are Your Friend
It's no secret that the foodie population is hungry and growing. Small businesses across the country are wise to combine retailing and food offerings to woo shoppers and extend the stay of customers.
Miansai, a Manhattan store which sells gender neutral jewelry, is serving Kombucha on tap while customers browse their signature leather bracelets.
Others, like Ariel Mulkandov, owner of Rockville Barber Shop, have started offering alcohol. The barber said he's poured $10,000 into making his shop more than just a business.
"It's a place for men to get away from all of their problems," Mulkandov said. "We have a minibar with beer, scotch, vodka, sparkling water for the kids, massage chairs, and customers have a choice to get a hot towel for their heads—which we always recommend."
Mulkanov, who took over the barber shop two months ago, said the incentives seem to be working.
"I do see more people coming and getting to know us," he said. "The old customers all like it and say it's a lot nicer."