DOJ Attempts to Scuttle AT&T's $39B T-Mobile Buy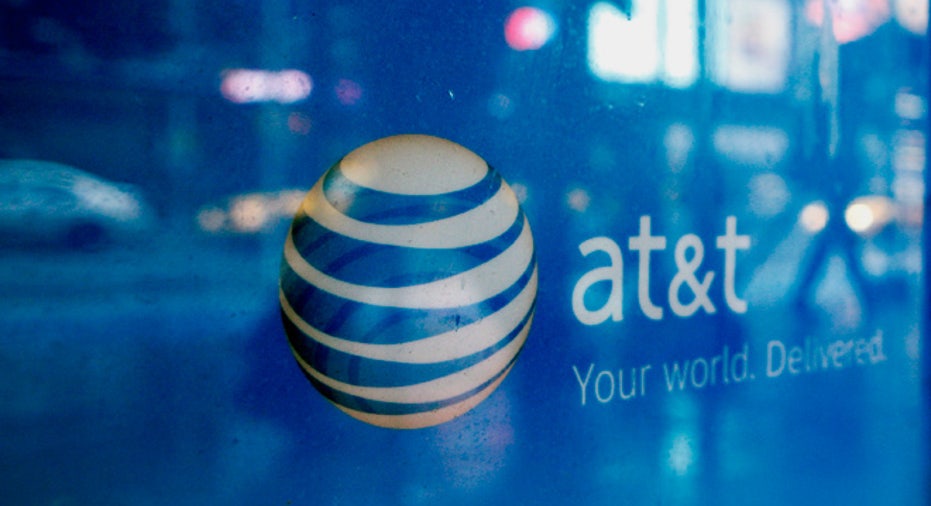 Citing fears the deal will hurt consumers, the Department of Justice filed an antitrust lawsuit on Wednesday to block AT&T's (NYSE:T) $39 billion planned takeover of T-Mobile USA, setting the stage for a prolonged legal battle that will captivate the wireless industry.
The DOJ's opposition doesn't kill the controversial marriage of the No. 2 and No. 4 wireless players, but it does create a very high hurdle for this deal to get done.
Based on the complaint, this appears to be a very strong lawsuit, said Robert Bell, a partner and co-chair of Kaye Scholer antitrust practice group. Its right down the middle of well-established antitrust jurisprudence.
While some held out hope that AT&T and the DOJ can reach a settlement that would pave the way forward for the sale, shares of Dallas-based AT&T slumped 4.56% to $28.26 Wednesday afternoon. Germanys Deutsche Telekom, parent of T-Mobile USA, tumbled 7.18% to $12.80.
Joining with consumer groups and some politicians, the DOJ said it is attempting to block the T-Mobile buy because of its potential negative impact on consumers.
The deal would leave the mobile market with just two dominant players: AT&T and Verizon Wireless, which is majority owned by Verizon (NYSE:VZ). When Sprint Nextel (NYSE:S), the No. 3 domestic wireless provider is included, these four companies account for more than 90% of mobile wireless connections.
We feel the combination of AT&T and T-Mobile would result in tens of millions of consumers all across the United States facing higher prices, fewer choices and lower quality products for their mobile wireless services, James Cole, the deputy U.S. Attorney General, said at a press conference Wednesday morning.
In making its case, the DOJ pointed to the crucial role T-Mobile has played in the mobile market as a low-cost alternative to many Americans. The complaint says AT&T and T-Mobile compete with each other in 97 of the 100 largest U.S. cellular marketing areas.
T-Mobile has been an important source of competition among the national carriers, including through innovation and quality enhancements such as the roll-out of the first nationwide high-speed data network, Sharis Pozen, acting assistant attorney general in charge of the DOJ's antitrust division, said in a statement. Unless this merger is blocked, competition and innovation will be reduced, and consumers will suffer.
AT&T Dials Up to Fight
AT&T, which said it planned to ask for an expedited hearing to make its case, defended the transaction and pointed to its potential benefits.
We are surprised and disappointed by today's action, particularly since we have met repeatedly with the Department of Justice and there was no indication from the DOJ that this action was being contemplated, Wayne Watts, AT&Ts general counsel, said in an emailed statement.
AT&T repeated its case that the T-Mobile buy will help ease a drain on wireless spectrum, allow AT&T to expand 4G mobile broadband to an additional 55 million Americans, create tens of thousands of jobs and result in billions of dollars of additional investment.
Watts, who pointed out that the DOJ has the burden of proof in alleging anti-competitive affects, said, We remain confident that this merger is in the best interest of consumers and our country, and the facts will prevail in court.
The Federal Communications Commission has not yet weighed in on the deal. However, an FCC official told FOX Business, "we already have serious concerns" about the transaction's impact on competition. The official also said the agency will not undermine the DOJ's review process and has never approved a significant merger that Justice has challenged in court.
Burden of Proof
Its not clear yet if the apparent DOJ opposition will successfully scuttle the deal because regulators may be angling to force AT&T to agree to further asset sales or other provisions to make the sale more palatable.
However, the complaint alleges both national and local markets will be hurt by the deal, meaning simple sales of local T-Mobile assets, as many had anticipated, may not be enough to placate regulators.
Bell believes DOJ has a strong case because much of the burden of proof will shift to AT&T so long as the U.S. is able to prove the deal will result in AT&T and Verizon holding a market share that is above the norm.
Horizontal mergers, which is what this is, are more likely to be blocked than a merger, for example like Comcast-NBC, Rebecca Arbogast, an analyst at Stifel Nicholaus, told FOX Business.
Yet there are examples of similar mergers the courts chose not to block, such as Oracles (NASDAQ:ORCL) $10.3 billion takeover of software maker PeopleSoft in 2004.
Its by no means universal that the Justice Department will win these suits, said Kevin Werbach, a professor of telecommunications policy from Wharton who done consulting work with the FCC before. On the other hand, the DOJ doesnt file suit to block a deal lightly. You can be sure the staff thought long and hard about the legal [merits] before they took this step.
David Kaufman, a partner at Duane Morris, predicted the deal will eventually get through, especially because of the enormous competition in the market for cell phone and data service.
Huge Break-Up Fee Looms
No matter the outcome, it appears AT&T and the U.S. are headed toward a protracted legal battle, one that will push the closing of any deal well into 2012.
I think the deal is still going to get done, said Kaufman. This is just the first skirmish in that process.
AT&T has more than enough incentive to see the legal battle through as it will be stuck with a hefty bill if the deal collapses. According to the merger agreement, AT&T would be required to pay T-Mobile $3 billion in cash and provide it with wireless spectrum and other incentives valued at as much as $3 billion.
The DOJ suit comes just hours after AT&T vowed to return 5,000 outsourced calling-center jobs to the U.S. if regulators sign off on the transaction. That promise, AT&T said, represented the greatest pledge by an American company to return jobs to U.S. soil since 2008.
Ultimately, the public relations and lobbying effort proved unable to halt the DOJ from filing suit.
In its complaint, the U.S. said AT&T had not successfully demonstrated that the deal's promised efficiencies would offset the adverse impact on consumers and competition. In fact, regulators found that AT&T could achieve the same network enhancement it seeks from T-Mobile by simply investing in its own network.
It turns out the political atmosphere was not enough to overturn the antitrust concerns, said Arbogast. Now well see what the judge does.
One clear winner if the T-Mobile sale is successfully blocked is rival Sprint, which opposed the transaction. Shares of the No. 3 U.S. wireless provider leaped as much as 9% and were recently up 6.19% to $3.77.
"The DOJ today delivered a decisive victory for consumers, competition and our country," Vonya McCann, Sprint senior vice president of government affairs, said in a statement. "Sprint applauds the DOJ for conducting a careful and thorough review and for reaching a just decision -- one which will ensure that consumers continue to reap the benefits of a competitive U.S. wireless industry."