Does Consolidating Internet Weaken Consumer Choice?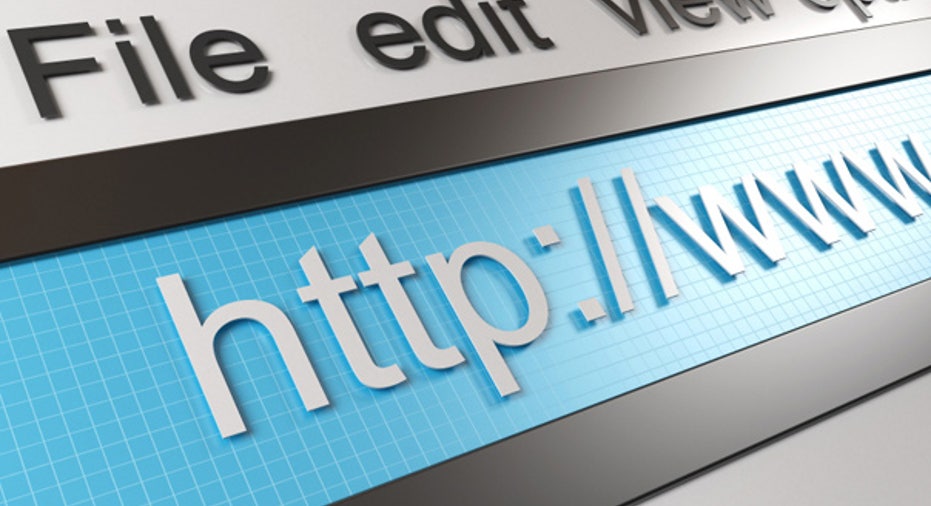 The consolidation of the consumer Internet has been an ongoing phenomenon for the better part of a decade, and the result is an increasingly unavoidable paradox: as the scope and breadth of the Internet itself grows more expansive -- practically reaching infinity -- consumer choice across that online universe is inevitably shrinking.
"Consumers are a loser here because they lose choice," Henry Harteveldt, a travel industry analyst and founder of Atmosphere Research Group in San Francisco, said. "It's as if a retailer opened multiple storefronts in a shopping mall, but once you walk through the door you wind up in the same store."
The analyst was commenting specifically on online booking giant Expedia's (NASDAQ:EXPE) announcement last week that it was scooping up rival Orbitz Worldwide (NYSE:OWW) for about $1.6 billion, an acquisition that will move all of Orbitz' myriad online travel services under Expedia's already-broad umbrella.
Read More: Expedia to Acquire Orbitz in $1.6 Billion Deal
Harteveltdt's "multiple storefronts" analogy could be applied to a spate of Internet acquisitions in recent weeks that have seen several high-profile online presences grow even larger by shelling out big bucks to acquire competitors or complementary businesses that help the acquirer expand their reach to consumers.
At the same time, as these online behemoths grow ever-larger, consumer choice grows slimmer, and the fear is that the handful of big players left standing will eventually take a monopolistic approach, raising prices and decreasing services as competition weakens and consumers have fewer options from which to choose.
A Simultaneously Growing and Shrinking Internet
Last week alone, in addition to Expedia's acquisition of Orbitz Worldwide (just a week after Expedia bought Travelocity for $280 million), consumer review site Yelp (NYSE:YELP) made an aggressive move into the lucrative online food ordering business by purchasing Eat24, a deal that creates a direct competitor to delivery giant GrubHub (NYSE:GRUB), and Twitter (NYSE:TWTR) acquired Niche, an online talent agency that matches social media stars with established retailers.
The notion of an Internet that is simultaneously both growing and shrinking isn't new. Data confirms the phenomenon. In 2009, the 'consumer Internet' represented 20% of all North American online traffic, with 50% of that traffic targeting 150 sites, according to research firm Nielsen. By 2014 consumer-related traffic had grown to more than 50% of all North American online activity, but all that action is now focused on just 35 web sites.
One indisputable winner in these naked landgrabs is the early investors in the companies seeking to expand their reach. Expedia's shareholders, for instance, saw their stakes jump 14% last week, and Yelp's shares also jumped significantly on the news of its acquisition.
"From an investment perspective, the winners are the Expedia and Orbitz shareholders who both benefit from a good deal," Robert Cole, an industry analyst and consultant, said.
But Cole, like many analysts who scrutinize online acquisitions, believes the Internet -- and more specifically the online travel booking sector -- remains too broad and fragmented for competition to be squelched by a handful of big players.
"From a consumer perspective, I think Orbitz users win," he said in the case of the Expedia-Orbitz deal. "They should see a more extensive array of hotels, potentially with better availability and lower pricing."
"I don't see a loser," Cole added. "I don't buy the argument that Expedia now controlling both Travelocity and Orbitz -- in addition to Hotels.com, Hotwire, Trivago, etc. -- dramatically reduces consumer choice."
Industry analysts say the Orbitz acquisition gives Expedia a market share of more than 6% of the travel retail area. Priceline, which includes Booking.com and Kayak, has a 5% market share.
Still Lots of Options
In fact, Cole suggested the Expedia-Orbitz deal illustrates how consolidation of two key online players can benefit an array of interests, including consumers, investors and technology innovators.
Expedia should benefit long-term by providing consumers with a marketplace where travelers can easily book their trips by selecting from a broad range of product at competitive prices. If Expedia chose to reduce its line of products or arbitrarily raise prices it would only hurt the company and push consumers away to competitors such as Priceline.com (NASDAQ:PCLN).
"It's not going to happen," Cole said.
Clearly, there's still numerous other options for consumers to choose from to book their travel plans, including AirBnB, Google Flights, and the individual vendors themselves such as AA.com for airline tickets or Hilton.com for hotel reservations. Consequently, the impact on consumers' pocketbooks of a merger between two online travel search engines appears to be minimal.
More broadly, the Internet is still a vast space where innovators can create an 'ap' that disrupts the status quo. Legacy companies such as Amazon.com (NASDAQ:AMZN) grow larger by the week, it seems, but for the time being anyway there's always room for more innovation on the web, where barriers to entry can be exceedingly low.
That's why most Internet analysts dismiss suggestions that online retail consolidation poses an immediate threat to consumer choice and will quickly lead to price spikes. It's still pretty early in the history of online retail and the story is a long way from being told.