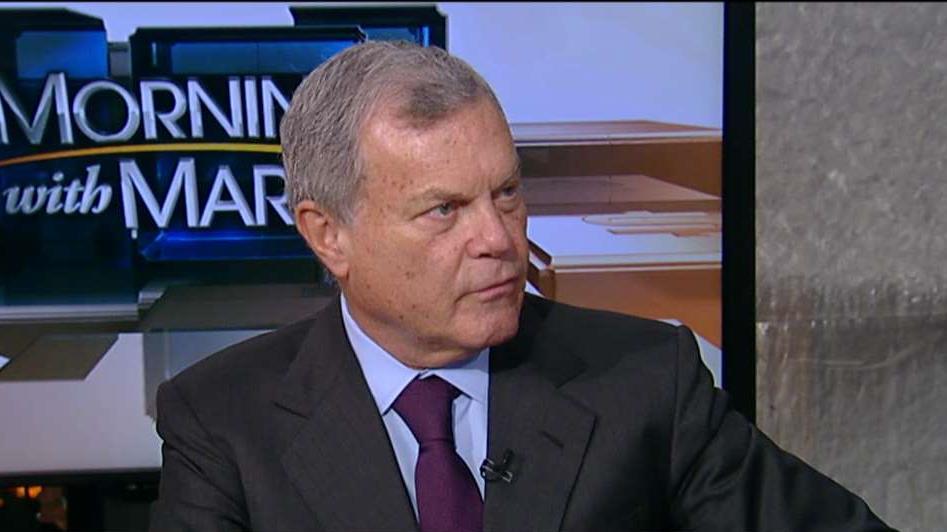 Sir Martin Sorrell, the CEO of marketing communications giant WPP, said media consolidation will change the advertising landscape.
This comes as Disney (NYSE:DIS) nears a deal to purchase certain assets of 21st Century Fox (NYSE:FOXA), as reported by FOX Business, and AT&T (NYSE:T) is engulfed in a legal showdown with the Department of Justice (DOJ) over its proposed $85 billion acquisition of Time Warner (NYSE:TWX) and its potential fallout to innovation and online television services.
"The big 5, including Apple (NASDAQ:AAPL), Microsoft (NASDAQ:MSFT) and Amazon (NASDAQ:AMZN), as well as Facebook (NYSE:FB) and Google (NASDAQ:GOOG) plus Tencent and Alibaba (NYSE:BABA) are all very competitive now in content," Sorrell told FOX Business' Maria Bartiromo on "Mornings with Maria." "And I guess the issue right now is facing all the media owners as Disney goes over the top because Bob Iger has announced the formation of over-the-top TV channels to compete against what we're doing now or to compliment what we are doing now and free to air."
Sorrell added the implications of this would include an increase in live content prices.
"So Amazon and Netflix can pay, what, $10 million for an hour of entertainment or $7 million. Whereas the traditional networks will probably pay about $3 million," he said. "If Fox and Disney …  if it was to happen, I think that, that puts pressure on all the other media owners and the dance card is going to be full. It's going to be a game of musical chairs."