Discover Subsidiary Faces Student Loan Investigation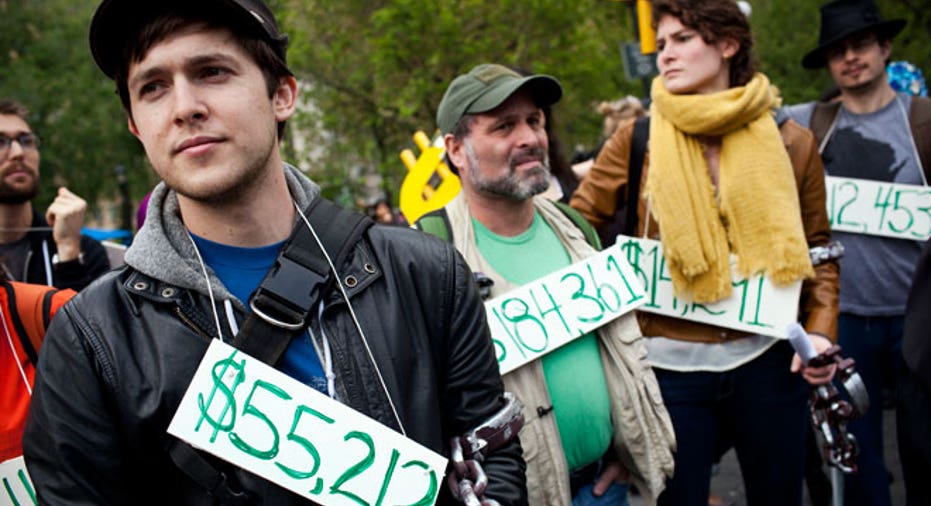 Discover Financial Services (NYSE:DFS) revealed Tuesday its student-loan business is facing a government probe.
In its 10-K filing, an annual filing that publicly traded companies are required to submit, the company said the Consumer Financial Protection Bureau issued a "Civil Investigative Demand" requesting documents and information regarding some of Discover Bank's student loan servicing practices. Discover Bank is the company's banking subsidiary.
The Federal Deposit Insurance Corp (FDIC) has also notified the bank of possible "deficiencies" in Discover Bank's program for anti-money-laundering and Bank Secrecy Act measures.
The company said it is cooperating with the agencies. "If the FDIC or CFPB determines to bring an enforcement action, it could include demands for civil money penalties, changes to certain of Discover Bank's business practices and on the student loan servicing matter, customer restitution," the company said in a filing.
A spokesperson for Discover said Tuesday it is "not making any comments on ongoing regulatory or litigation matters."
In July, the CFPB reported that Discover was named in 101 of the 1,521 private student loan complaints filed with the agency from October 2012 to March 2013. At the beginning of 2013, the CFPB projected that outstanding student debt was approaching $1.2 trillion, with $165 billion coming from outstanding private student loan debt.