Discover Expects U.S. 'Enforcement Action' Over its Marketing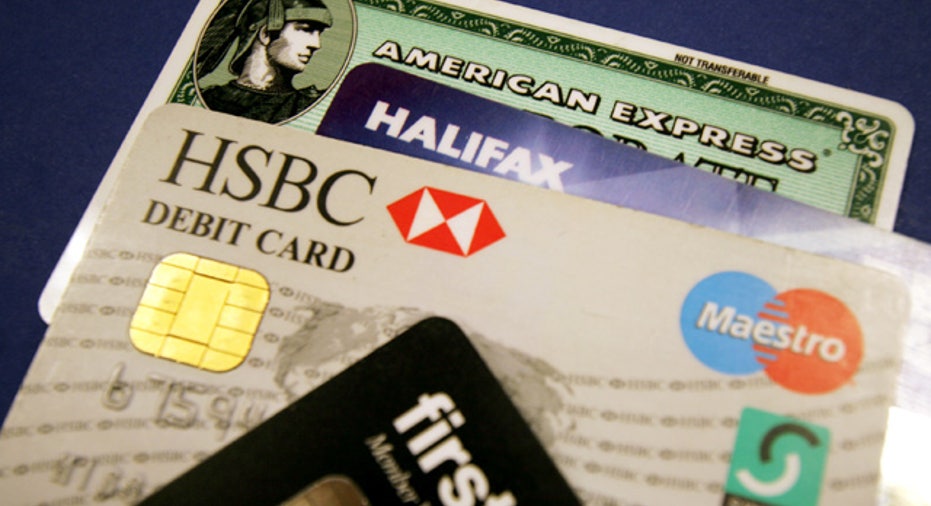 Federal regulators plan to take enforcement action against Discover Financial Services, one of the nation's largest issuers of credit cards. The allegation: Discover deceptively marketed to consumers programs that were supposed to protect consumers from being deceived.
At the heart of the issue are "fee-based products and programs" such as so-called identity theft protection plans, payment protection plans, wallet lost or stolen protection plans and a "credit score tracker."
Discover Financial disclosed late Wednesday that it has been notified by the Federal Deposit Insurance Corp. of a looming enforcement action against Discover Bank, one of the company's major units. Discover has not specifically commented on the propriety of its sales tactics, though it has said that those efforts have been changed.
Federal regulators, private attorneys and consumers, and several state attorney generals have alleged that the plans, which can cost hundreds of dollars a year, were deceptively marketed to thousands of consumers, many of them elderly, who never intended to buy the programs.
"People expect their credit card company to help them avoid fraudulent charges, not make them," Minnesota Attorney General Lori Swanson said when she filed suit against Discover on Dec. 6, 2010.
SEC filing reveals action
Now, the federal government also is planning action, the company reported deep within a 132-page filing with the U.S. Securities and Exchange Commission.
"The FDIC has notified Discover Bank that it plans to take an enforcement action against Discover Bank," the company disclosed on page 32. "Since well before the FDIC's review began, Discover Bank has made changes to both its fee-based products and programs, and Discover Bank believes its current practices substantially address the FDIC's concerns."
Jon Drummond, a spokesman for Discover, said the company was disappointed by the FDIC's decision. "Discover has cooperated fully with the FDIC and we look forward to putting the matter behind us," he said.
A spokesman for the FDIC did not respond to a request for comment Thursday, and details of the federal action were not released.
States file suit
Eight class action suits, based on state laws and the federal Truth in Lending Act, have been filed against Discover in relation to the company's sales of the protection plans. The plaintiffs are seeking financial damages and injunctive relief. A proposed "global" settlement of all eight of those cases is being reviewed by a judge.
At the same time, attorney generals in Minnesota and West Virginia still have lawsuits pending against Discover Bank and/or Discover Financial, and the attorney general in Missouri is considering similar action.
The Minnesota case filed by Swanson illustrates the nature of the allegations.
Her lawsuit asserts that Discover Bank deceptively charged some credit card customers for pricey optional financial products, often employing aggressive and misleading telemarketing techniques. The action alleges that consumers were lured by sales people representing Discover into believing that the sales calls were merely courtesy calls, that the consumers were charged for programs they did not agree to purchase, and that they were refused refunds when they objected.
"The company charged some consumers for expensive add-on financial products without their understanding that their credit cards would be charged," Swanson said when the suit was filed. "The irony is that the credit card company markets these products as a way for consumers to protect themselves from fraudulent or unauthorized credit card charges and financial instability in the bad economy."
'Knowing consent' questioned
She noted that a typical telemarketer generally cannot sign up a customer for a product or service unless the customer provides his or her credit card number or other form of payment.
"Discover is the consumer's credit card company and already has their credit card number," she said. "This enables the company to charge consumers for extra financial products by making deceptive telemarketing calls in which some consumers did not give knowing consent to purchase the paid products."
Typically, payment protection plans allow consumers to defer payment of their credit card bill if they encounter certain hardships, such as unemployment or disability. Swanson said the Discover plan in question cost 89 cents for every $100 of outstanding balance each month -- or $534 per year on a $5,000 balance.
Identity theft protection plans are marketed as assistance in monitoring a customer's account for fraud and unauthorized charges. That plan cost $12.99 per month or approximately $160 per year, according to Swanson.
She said the relatively low monthly charges often "fly under the radar" and go undetected by some consumers, offering Discover a double windfall insofar as it profits from sales of a product consumers don't know they have and, therefore, never use.
'Products have benefits'
Company officials, however, defended Discover's integrity and the value of the products that were sold.
"Discover seeks to maintain long-term relationships with our card members and has enjoyed the highest level of customer loyalty among leading credit card brands for 15 years as a result of our approach," Drummond said. "Our optional protection products have benefits that offer card members tools to monitor and understand their credit which helps to provide peace of mind."