Dirty Dozen: Produce With the Highest Concentration of Pesticides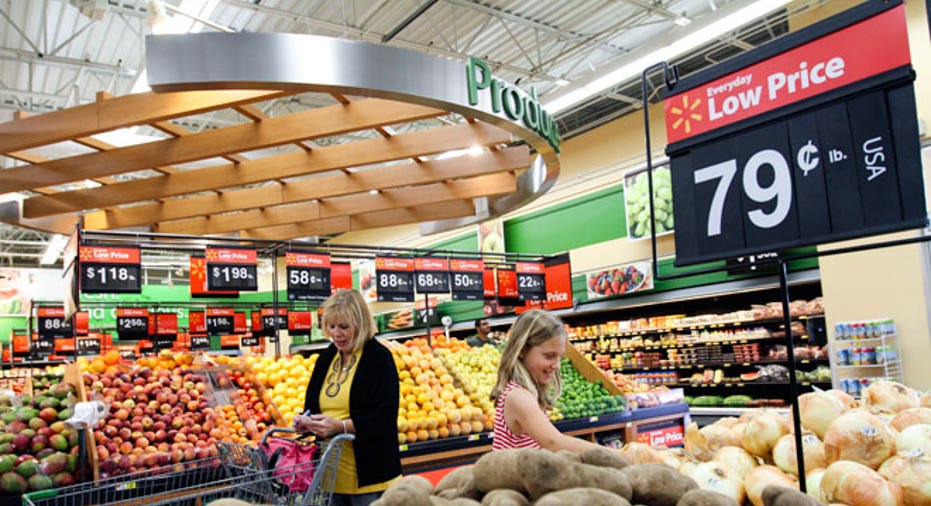 Even if you are working hard to get the recommended amount of fruits and vegetables, you might be surprised of what exactly you're putting in your mouth.
Despite strict restrictions on the chemicals that can be used on produce, some fruits and vegetables repeatedly test having a high concentration of pesticides each year, according to the Environmental Working Group (EWG).
For the ninth consecutive year, the group has compiled its Shopper's Guide to Pesticides in Produce list, which ranks pesticide contamination on 48 popular fruits and vegetables. The group bases their list on an analysis of more than 28,000 samples tested by the U.S. Department of Agriculture and the Food and Drug Administration. Scientists from the two agencies wash or peel samples before they are tested, reflecting the amount of pesticides consumed when people clean their food before eating.
"The food is remarkably similar every year," says Sonya Lunder, a EWG senior analyst. "Fifty-seven percent of foods that are analyzed have pesticide residues on them."
So which fruits and vegetables are the biggest offenders? According to the group,  apples top the list of most pesticide-contaminated produce, followed by strawberries, grapes and celery. Other fruits and vegetables to round out the Dirty Dozen include peaches, spinach, sweet bell peppers, imported nectarines, cucumbers, potatoes, cherry tomatoes and hot peppers.
For the second year in a row, EWG expanded the list to include two crops, domestically-grown summer squash and leafy greens, specifically kale and collards, to the Plus category. While these crops didn't meet the traditional Dirty Dozen criteria, they were often contaminated with pesticides, which the group says is "exceptionally toxic to the nervous system."
Eating pesticide-contaminated apples, strawberries and peaches is concerning regardless of the consumer's age, it's extremely worrisome because they tend to be children's favorites, says Lunder. "It's a concern for us because kids eat a lot of these, sometimes daily. She says even some baby foods have high levels of pesticides: green beans canned for baby food tested positive for five pesticides while canned pears tested positive for 11 pesticides including iprodione, which she says is deemed to be a probable carcinogen and not registered to be used on pears.  The testing was done on foods purchased in U.S. stores in 2011.
But not all of the fruits and vegetables have high levels of pesticides. According to the EWG's finding, those that make its Clean Fifteen list with the least amount of pesticides, include corn, onions, pineapples, avocados, cabbage, frozen sweet peas, papayas, mangoes, asparagus, eggplant, kiwi, grapefruit, cantaloupe, sweet potatoes and mushrooms.
One of the best ways to avoid pesticides in your produce is to buy organic.  "When given a choice, more consumers are choosing organic fruits and vegetables," says Lunder. "They want to eat a diet rich in fruits and vegetables without eating too many pesticides. And they want to support local farms and agriculture that is better for the environment."
Buying organic for some people may not be affordable for consumers on a budget.  Another option, according to Lunder, is to swap the fruits and vegetables on the dirty dozen list for those on the clean list.
"We know people have varying amounts of money and some places you can't buy organic. If you can't buy organic and don't want to swap your produce consumption habits,  Lunder says at the very least make sure to wash the produce before eating it, even if the tests represented well washed fruits and vegetables. "People don't do that. It can reduce the pesticides. Not washing it is far worse."