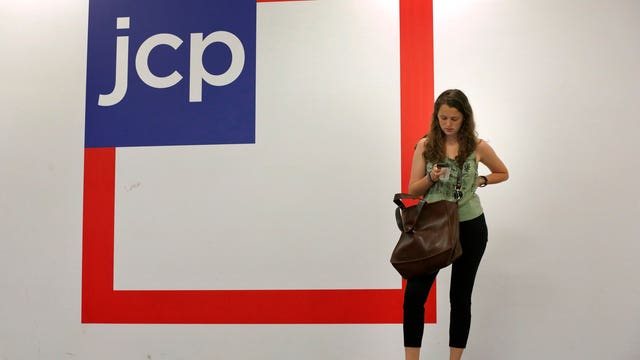 Dick's Sporting Goods (NYSE:DKS) said Tuesday its second-quarter earnings leapt 57% on a favorable year-ago comparison, while same-store sales ticked lower and the retailer missed Wall Street estimates.
The earnings miss and a weaker outlook sent shares down 5% to $48.06 in early morning trading. The stock was up 11.2% on the year as of Monday's close.
Chairman and CEO Edward Stack noted that Dick's, which sells apparel, footwear and outdoor gear, expects consumers to remain "relatively cautious." The company now expects adjusted per-share earnings for the full year to fall between $2.60 and $2.65, down from $2.84 and $2.86. Same-store sales are expected to stay flat to an increase of 1% on the high end. In May, Dick's called for an increase of 2% to 3%.
For the current quarter, the company is looking for earnings of 37 cents to 39 cents a share and same-store sales to be flat to an increase of 1%. Analysts were most recently projecting per-share earnings of 47 cents.
Dick's, the top U.S. sporting goods retailer, has seen higher profits and sales for more than three years.
In the latest period, Dick's posted a profit of $84.2 million, or 67 cents a share, up from $53.7 million, or 43 cents a share, in the year-ago period that included a $32.4 million pretax charge related to its investment in U.K. retail chain JJB sports.
Excluding one-time charges, the company reported earnings of 71 cents a share, up from 65 cents but below Wall Street projections for 74 cents.
Sales improved 6.6% to $1.53 billion, missing calls for $1.57 billion.
Gross margin widened a bit to 31.3% from 31.2%.
Same-store sales were weighed down by Golf Galaxy, a golf retailer that Dick's owns and operates. Overall comparable store sales were down 0.4%, led by a 6.1% decline at Golf Galaxy while Dick's Sporting Goods stores recorded slight growth of 0.1%.
In addition to a "sluggish consumer environment," higher levels of precipitation and cooler weather contributed to a decrease in traffic in the latest period, Stacks said.
"In order to drive traffic and respond to the consumer environment we are increasing our advertising levels, enhancing the customer experience, and investing in growth categories," Stacks said. "The current challenges we are facing are short-term in nature and we are actively pursuing strategies to address them. This does not change our view of the profitable long-term growth opportunities for our business."
The Pittsburgh-based company opened seven new Dick's Sporting Goods stores in the latest period, bringing the total to 527 locations in 44 states. It also operates 81 Golf Galaxy stores in 30 states.