Demystifying College Costs: Fixed-Rate Tuition Plans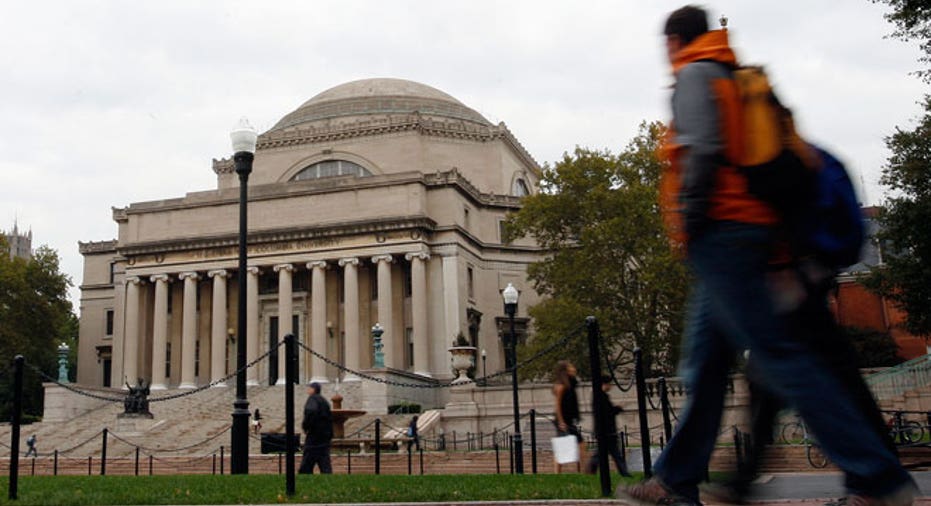 Next to buying a home, college tuition is the biggest expense most people face, but at least homebuyers know the total cost and can plan accordingly.
"It's kind of strange when you think about it that students and parents are expected to make this enormous investment in a school (and) for the most part they don't know the final price tag," says Justin Draeger, president and CEO of the National Association of Student Financial Aid Administrators. "That lack of clarity can really make it hard to be financially prepared."
A growing number of schools are attempting to fix that.
As college tuition prices continually outpace inflation and student loan levels reach record highs, more colleges and universities are offering fixed-rate tuition plans.
These plans, which are set in contracts, lock in a single rate for a certain amount of years. While the trend is still small with 320 schools offering these plans from 2012-2013, according to Draeger, it is gaining momentum as schools face financial pressure from declining state and federal funding and alumni donations.
Tuition and fees at four-year public colleges have increased 27% in the last five years, according to the College Board. Prices at four-year private schools jumped 14%.
"As college costs rose, many students and families had difficulty planning for those increases," says Emily Kissane, a policy analyst at education consulting firm Hobsons. "Institutions are now seeing political pressure to contain tuition increases so they are looking at alternative models to balance their financial and political interests."
George Washington University has been offering  a fixed tuition plan to incoming freshman since 2004 that offers a set tuition rate for five years of undergraduate education. It does not include the room and board costs.
"In essence, we are telling students and their families the net costs from a tuition perspective," says Lou Katz, executive vice president and treasurer at GW. He says the plan also locks in financial aid at least at the levels awarded at the time of a student's initial enrollment. More than 60% of the school's undergraduates receive financial aid.
"The majority of students graduate within that five-year time span. It is in our interest as well as the students' that people don't drop out because they can't afford it." If students don't meet the five-year deadline, the student's tuition increases to the incoming freshman rate beginning in his or her sixth year. 
Knowing the price of an education helps students and their families better budget and establish clear savings plans. While they provide clarity, they don't always mean students are getting a discount on their education.  "The primary benefits are based on the assumption that tuition and fees will continue to increase in the short term. While that is likely the case, it's not a certainty," says Kissane.  "Think of it being averaged out over four years."
These plans tend to be a great marketing tool for schools but they do mean losing some budgeting flexibility, says Kissane. "Institutions that face declining state support and other financial pressures might hesitate to take tuition completely off the table when looking at ways to increase revenue," he said.
Draeger recommends students thoroughly review any fixed-rate contracts from a school before signing and enrolling. "They tend not to be overly complex, but they still need to sit down and understand the commitments they need to meet in order to still qualify and what happens if they fail to meet them." Most schools require set enrollment and attendance levels in order to remain eligible for the rate.
He adds that students need to make sure the rate applies to every semester. "If a student wants to be continuously enrolled, say through the summer, they should know if there is going to be a different rate."
Many expert forecast 2014 will bring slower tuition increases, but they don't expect the fixed-rate trend to slowdown. "More institutions are focusing on affordability, access and retentions and offering this type of certainty does that," says Katz at GW.