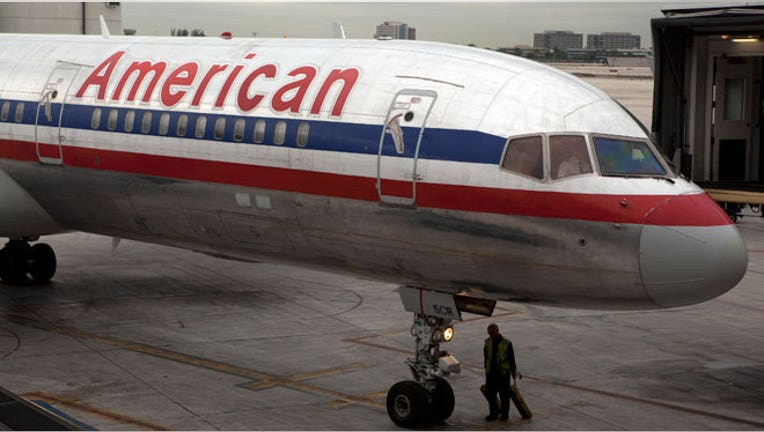 Delta Air Lines (NYSE:DAL) and private-equity firm TPG Capital are both exploring separate bids to acquire bankrupt American Airlines parent AMR Corp., according to a new published report.
The news, which was reported by The Wall Street Journal, offers new hope for American Airlines, which in November became the last of the major U.S. airlines to file for bankruptcy.
TPG Capital, which is one of the world's largest private-equity firms with about $48 billion of capital under management, is attempting to work with another airline on a potential bid, the paper reported.
TPG has a history in the airline industry, helping to turn around Continental Airlines, which is now United Continental (NYSE:UAL), in the 1990s and attempting to take over Australia's Qantas Airways last decade.
Delta, which thanks to its buyout of Northwest is already one of the world's largest carriers, has conducted analysis that concludes an American Airlines acquisition could receive regulatory approval as long as certain concessions were met, the Journal reported. American Airlines is the third-largest U.S. airline.
However, a number of horizontal integration deals have failed to reach regulatory muster in recent months, including AT&T's (NYSE:T) failed $39 billion takeover of Deutsche Telekom's T-Mobile USA. Similarly, European regulators have preliminarily blocked Deutsche Boerse's acquisition of Big Board parent NYSE Euronext (NYSE:NYX).
Meanwhile, U.S. Airways (NYSE:LCC) has retained financial advisors to help it assess making its own bid for AMR, the Journal reported.
Any deal for AMR is unlikely for several months, time American Airlines could use to shed less-desirable obligations in bankruptcy court, the Journal reported. Delta has reportedly signed up Blackstone Group (NYSE:BX) to act as its financial advisor.
Shares of AMR soared almost 16% to 41.5 cents in over-the-counter trading, while Delta was recently up 1.39% to $8.73.
Meanwhile, AMR is working on its own business plan to remain an independent carrier that it could brief creditors with in the next three months, the Journal reported.
The report comes as the private-equity industry has come under political fire due to GOP presidential frontrunner Mitt Romney's ties to Bain Capital. Critics have charged Bain with being venture-capitalists, while others point to the number of jobs preserved by the influx of private-equity investments.