Debit Card Foreign Transaction Fees: What You Need to Know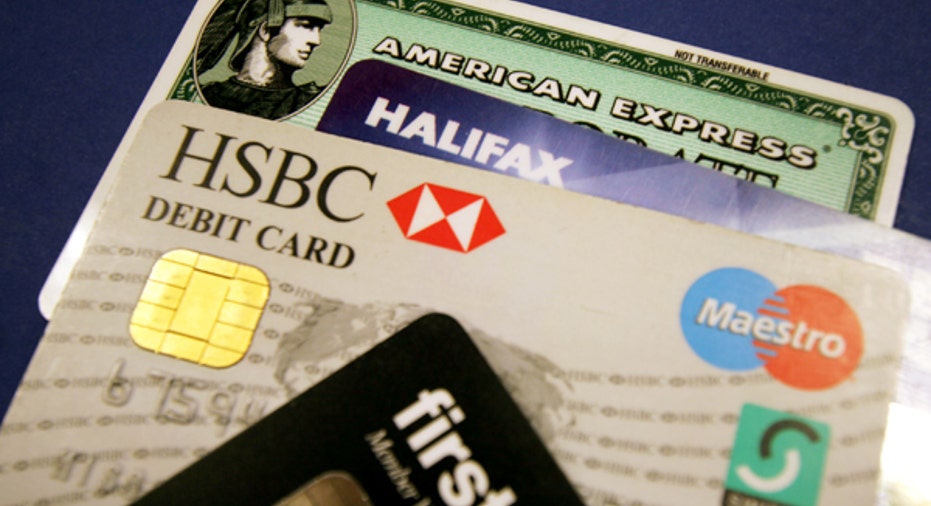 When you travel overseas, using a debit card can provide an easy way to grab cash or make a purchase -- but that convenience can come at a cost.
Much like credit cards, using debit cards abroad can cause you to incur hefty international ATM surcharges and foreign transaction fees that can add quite a bit to the cost of your trip. However, a few banks have reduced or eliminated these fees, so it pays to check before you go to avoid surprises and save money.
"Do up-to-date research before you take off, and if you can't find the information on the website, call your bank," says Linda Sherry, director of national priorities for Consumer Action. "It can lead to significant savings."
How debit card foreign transaction fees work
Banks that issue debit cards have been charging foreign transaction fees and other fees associated with international travel for more than a decade -- and these fees are on the rise, experts say. "Over the last decade, they've really become a factor, and they can get pretty pricey," says Charlie Leocha, director of the nonprofit advocacy group Consumer Travel Alliance.
Fees vary depending on how you use your debit card, experts say. Travelers who use debit cards to withdraw cash from ATMs in the local currency can incur several fees:
A flat-rate international ATM surcharge charged by your bank when using an ATM not affiliated with your bank -- sometimes double what you'd pay in the United States for using a nonbank ATM -- usually a dollar amount of $2 to $5 or more.
An additional foreign transaction fee charged by your bank, typically a percentage of the withdrawal amount of usually 1% to 3%.
An ATM access fee charged by the foreign financial institution that owns the ATM you use.
Pulling out a debit card to make a purchase at a store, restaurant or tour operator isn't cheap either. In fact, most banks charge a foreign transaction fee of 1% to 3% of the purchase price, which includes the 1% charge from Visa or MasterCard that most banks pass on to the consumer. "Unless it's explicitly stated that there are no fees, you're almost always being charged around 3% extra for everything you buy," Leocha says. "It's pure profit for the bank."
However, Nessa Feddis, vice president and senior counsel for the American Bankers Association, says: "There are costs associated with any money conversion." Foreign transaction fees, she says, pay for convenience and help banks offset the greater fraud risks associated with international transactions.
"In the old days, you'd take a traveler's check, go to a bank and pay a flat fee and a percentage to convert it to local currency, and you had to hope they weren't having a bank holiday or you could be stuck without money," Feddis says. "As annoying as any fee can be, people have to remember it's a great service because you have the option to get money when you need it and spend it when you need it."
Research fees before you leave
Experts say it's important to call or visit a branch of your local bank before your trip so you can know exactly what fees to expect and either factor them into your budget or shop for a better deal.
"It's all very complicated, so you need to call your bank and ask specifically what the fees are, and also ask if they cover any fees charged by the foreign banks," says Marybeth Bond, National Geographic author and editor of gutsytraveler.com.
The fees can vary widely from bank to bank, and some banks participate in partner networks in which their customers can use foreign network ATMs with no fees. However, experts recommend you check a map ahead of time to make sure you'll actually be able to use those ATMs. Says Bond, "Wells Fargo and Bank of America say, 'We have affiliate banks,' but if you're in Paris, their affiliate bank might be two arrondissements [districts] and four Metro rides away."
The impact of foreign transaction fees on your wallet will depend on how frequently you travel, the length of your trip and the total dollar amount you plan to spend, Sherry says. "If you're going someplace for two days and that's the only overseas trip you're going to take in the next 10 years, it might be worth it to just eat the fees," she says. "But not if you're going to be spending $10,000 on a grand tour of Europe."
Researching fees upfront and factoring them into your budget will help you avoid fee sticker shock later, says Greg Meyer, community relations manager for Meriwest Credit Union. "If you fail to do that kind of planning, when you get back you're going to say, 'Wow, those foreign transaction fees really get you,'" Meyer says. "You've got to plan."
Money-saving debit card tips for travelers
For international travelers who want to use a debit card and avoid high fees, experts offer these tips:
Look for a debit card without foreign fees. Shop around and seek out a bank or credit union -- or a type of bank account at your current bank -- that has no international ATM withdrawal fees or foreign transaction fees, says Bond, whose debit card from First Republic Bank fits that bill and reimburses her ATM fees charged by foreign banks. Recently, on her last day in New Caledonia, she got out just $20 in francs to cover lunch at a French cafe. "When there are no fees, you can take out just the amount you need," Bond says.
If your bank charges a flat fee, make few ATM withdrawals. "Instead of taking out $40 a dozen times, you might want to take out $400 once," Meyer says. "If your bank is going to charge you $5 every time you use an ATM, just do one transaction rather.
Decline currency conversion in stores. If a merchant offers to ring up a sale in U.S. dollars, say no thanks, Bond says. "It's called dynamic currency conversion and it's a merchant trick to make a little extra money," says Bond, who once made the mistake of saying yes when buying a sweater in New Zealand. "Sign bills only in local currency -- use your cell phone or calculator to quickly translate and write on your receipt about how much it is in U.S. dollars."
Consider switching to a credit card for purchases. "I use a debit card when I travel only at ATM machines," says Bond, who uses a Capital One credit card with no foreign transaction fees for purchases. "The negative of using a debit card at a store, restaurant or for purchases is you have none of the security or safeguards you have with a credit card."
If you research fees ahead of time and follow these tips, you should be able to keep more money in your travel wallet -- and hand over less to your bank.