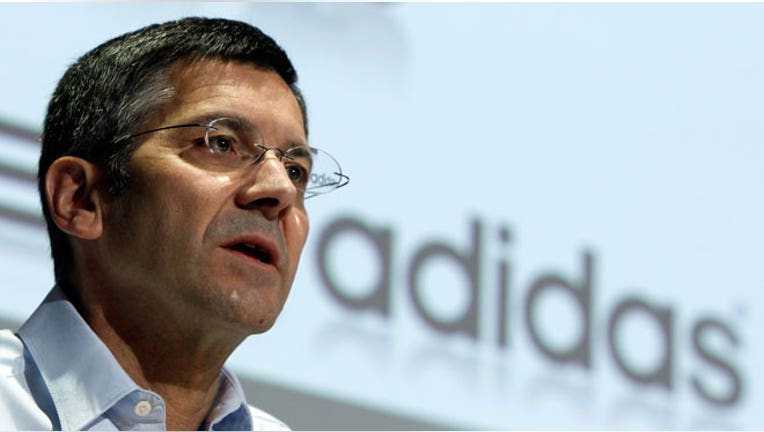 Like the Biblical tale of David and Goliath, a small Chicago-area church is taking on sporting goods behemoth Adidas over the use of a trademarked marketing phrase "Add a Zero."
"We're ready to go to trial," said Richard Young, an attorney representing the Christian Faith Fellowship Church, located about 40 miles north of Chicago in Zion, Ill. "The question is is Adidas ready to go to trial."
The church trademarked the phrase "Add a Zero" several years ago and uses it to sell items from a small store it operates. The proceeds go towards a local food pantry.
The church also uses the phrase in its own fund raising, urging parishioners to "add a zero" to whatever amount they can afford to donate.
Recently Adidas (NASDAQ:ADDYY), the world's second largest sporting goods retailer, started using a similar term -- 'adizero' -- to market a specific line of clothes and sports equipment, and now they want the trademark for themselves.
"The question is is Adidas ready to go to trial."
Young said the church is willing to settle but that Adidas has been reluctant to come to the table.
"We think Adidas should join with the church in supporting the church's good activities in Zion, Ill.," he said.
The case is set for trial in July because the US Patent and Trademark Office last month turned down Adidas' request to have the church's trademark rescinded and transferred to Adidas' marketing term.
Young said Adidas once offered the church $5,000 to settle the matter, but the church rejected the deal.
The attorney said the Christian Faith Fellowship Church originally set out to raise $1 million through its fund raising efforts using the "Add a Zero" phrase.
Asked if the $1 million figure might be a more palatable settlement offer from Adidas, the lawyer noted, "They're paying Derrick Rose a quarter of a billion dollars."
Rose, a star player for the NBA's Chicago Bulls and a local hero having grown up on the city's South Side, is signed to a 14-year, $250 million endorsement deal with Adidas. He could be called as a witness at the trial because his line of Adidas sneakers is marketed under the company's 'adizero' line.
Rose's testimony at trial would be significant, according to Young, because it would highlight the David versus Goliath nature of the case.
"You've got a working-class church up against a company and a celebrity who think they can run roughshod over that small church," Young said. "We think it's important to recognize the callousness of what (Adidas) is doing. It's just not right and they ought to be called out for it."
Adidas did not respond to a request for comment and a representative for Rose couldn't immediately be reached.