Danger? Poison Control, Product Safety May Lose Federal Dollars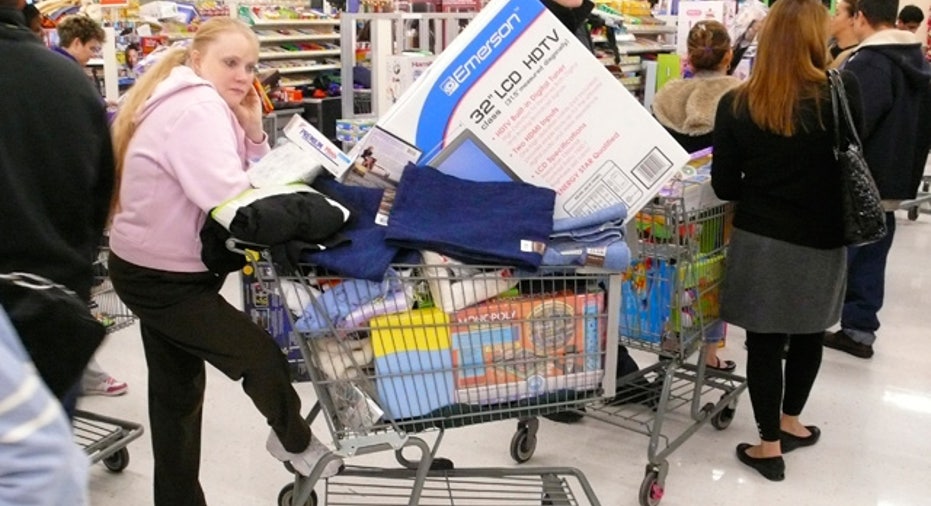 Some of the budget cutters in the U.S. House of Representatives have their sights set on two agencies that aim to protect consumer health and safety, fueling the fiery debate that is already raging over government spending.
Last month, in one of two competing budget plans, the GOP-controlled House approved a measure to cut major funding for Poison Control Centers, bringing the amount of annual federal dollars for the centers from $29 million to $2 million. In the same budget proposal, funding was cut for the Consumer Product Safety Commission's new public complaint database, that is set to launch Friday. The budget proposal and its Democrat-backed counterpart, which would cut $5 billion from current government spending levels compared to the Republican's version with $57 billion worth of cuts, are both to be voted on Wednesday by the Senate.
The CPSC's database has been years in the making, according to Director of Public Affairs Scott Wolfson. Funding is necessary to keep the database in operation and current, Wolfson said, and thus far $3 million has been dedicated to its construction and execution.
"We wanted to share this with consumers, because this database is a victory for them," Wolfson said. "It gives them greater access to information that they wouldn't otherwise be made aware of, unless a product was recalled."
The database also works with the CPSC's other databases of hospital emergency rooms, death certificates and reports from companies about safety concerns with their products.
"This is part of a larger IT modernization effort that is critically needed at this agency so we detect emerging hazards faster," Wolfson said. "We are confident that this is an initiative consumers will like and that will work out in positive ways."
Ami Gadhia, policy counsel for Consumer's Union, said the database is the first of its kind for an agency like the CPSC; however the Food and Drug Administration and the National Highway Traffic Safety Administration do have similar databases for their respective product categories. Gadhia said this is money well spent, because it improves the efficiency of government resources.
"Previously, the gathering of complaints were in different silos that didn't talk to each other within the CPSC's other databases," Gadhia said. "It's another way to make sure you are putting information into the hands of consumers before they take products into their own hands."
The database is designed to only register complaints that have to do with product safety, so consumers cannot post their love or disdain for products they have used. The site has eight different required fields a consumer must fill out to ensure the information being reported is accurate, including time and date of the incident and consumer contact information, if verification is needed. Manufacturers also have the opportunity at any time to submit their own comments in response to consumer complaints.
"This balances the need to get these safety issues out to the public, while balancing concerns consumers might have," Gadhia said.
Not everyone is convinced. Rep. Mike Pompeo (R-KS) said although he is not opposed to having such a database, the CPSC is going about things the wrong way. Pompeo was behind the proposal to take away funding from the database.
"This is amassed to little more than a government-sponsored blog," Pompeo said. "My primary concern is that we have a government-sponsored site that will be posting information that is not accurate."
Instead of protecting consumers, Pompeo said he feels the database will negatively impact business and consumers alike.
"It's a real risk to consumers, because they will go on the site and look at information that is inaccurate… they are basing a decision on false data," he said. "This will also cause business to spend a whole lot of money to deal with the out cropping of their item posting on the database."
American Association of Poison Control Centers Executive Director Jim Hirt said the current 57 open centers across the country annually receive more than 4 million calls. Of those callers, he said 75% are kept out of a health care facility, which means no hospital bills.
According to Hirt, the centers help to save the public money, and for every $1 invested in Poison Control, $11 is saved. The $29 million budget annually would save more than $1 billion, if the budget cuts are not approved, he said. Cutting back on centers would cost the public, he added, and would potentially not be as effective because regionalization is key to the help these centers provide.
"If a handful of states [rely on the same] one center, they may not know a nearby hospital that has anti-venom for a snake bite," Hirt said. "With only $2 million, the response from our members was that the majority of them will have to close. Others will have to cut back severely on staff and services, and only a handful at most will be able to stay open."
If the centers are forced to close, it might cost consumers who would then have to go to a local emergency room with any issues—regardless of severity. Hirt said the average emergency room visit runs between $400 and $600, and those on Medicaid and Medicare will face higher costs as well. Outreach efforts will also be diminished, he said.
Gadhia agreed the proposed cuts would just cost consumers and government more in the end.
"Is this a smart place to cut? The CPSC indicated the database costs $3 million, compared to the upwards of $400 billion that product safety issues cost," she said.
Poison Control's Hirt said he feels the proposed funding cuts to his agency and the CPSC were not carefully considered.
"Historically we had great support from both sides of the aisle," he said. "Clearly it appears they just started going through and slashing programs without a lot of time or looking at what they were slashing."
Pompeo said he is not opposed to the CPSC taking on a database of this kind, but launching it in its current form is hazardous across the map. He said consumers can already locate the same type of product information elsewhere.
"There are lots of options," he said. "There are consumer unions, review Web sites, you can call a company—there are non-governmental agencies that are working toward this. If the government steps in, they have a responsibility to make sure the information is accurate. That's why you saw a whole handful of Democrats vote for my amendment."