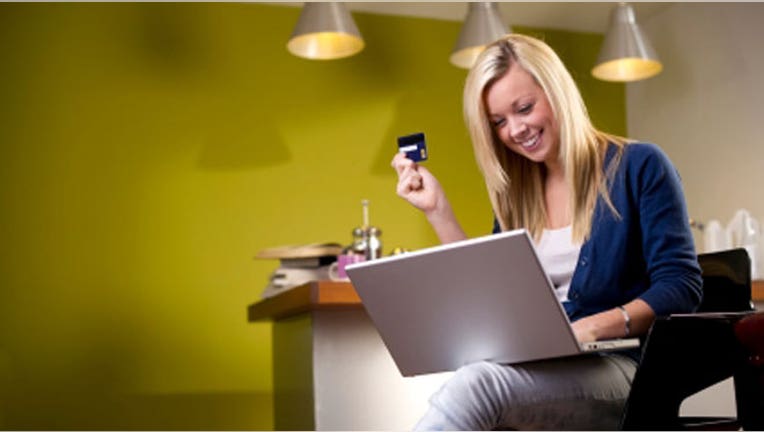 Cyber Monday became the biggest online spending day in history with sales soaring 30% from last year as more customers used their mobile phones to shop online, according to a report released Tuesday by IBM (NYSE:IBM).
Spending reached as high as $2 billion on Cyber Monday, Adobe (NASDAQ:ADBE) estimated
"Cyber Monday was not only the pinnacle of the Thanksgiving shopping weekend but when the cash register closed it officially became the biggest online shopping day ever," IBM Strategy Commerce's strategy director, Jay Henderson, said in a statement.
The number of people visiting retail sties via their smartphones jumped more than 70% from a year ago, with more than 18% of total consumers using a mobile device. Those sales reached close to 13% of total spending, up more than 96% from 2011, IBM said.
Using mobile devices allowed shoppers to find social sales, or those offered on social networking sites like Facebook (NASDAQ:FB), Twitter and LinkedIn (NASDAQ:LNKD), although the number of people using those sites for deals fell 26% from a year ago and makes up a miniscule portion of digital sales.
Tablet or smartphone browsing also allows customers to shop in stores and online simultaneously to find the best bargains, upping the frequency of sales and leading to a 14.1% year-over-year increase in the number of items per order. With savvy shoppers finding more deals, however, consumers' average orders this year fell 6.6% to $185.12.
More brick-and-mortar retailers, including Best Buy (NYSE:BBY), Target (NYSE:TGT) and Wal-Mart (NYSE:WMT) adapted to the rapidly changing shopping tendencies of consumers this year, many matching prices of online rivals like Amazon or offering same-day in-store pickup.
"Retailers that adopted a smarter marketing approach to commerce were able to adjust to the shifting shopping habits of their customers, whether in-store, online or via their mobile device of choice, and fully benefit from this day and the entire holiday weekend," Henderson said.
The highest online shopping activity was at 11:25 a.m. ET, with traffic remaining strong after commuting hours on both the East and West Coasts, according to IBM. Site visits were led by Apple's (NASDAQ:AAPL) iPad, which drove more than 7% of online shopping, followed by the iPhone at 6.9% and Google's (NASDAQ:GOOG) Android devices at 4.5%. Rounding out the top five were Amazon's (NASDAQ:AMZN) Kindle and the Samsung Galaxy Tablet.
Meanwhile, digital sales on Cyber Monday surpassed those on Black Friday, the unofficial start to the holiday shopping season best known for its early-morning door-buster deals.
Online sales were up more than 36% over Black Friday, while mobile sales and traffic both fell by more than 20% as shoppers returned to work and began using their PC to browse retail sites.
Total spending on Black Friday weekend, which kicked off on Thanksgiving, was estimated by the National Retail Federation to have hit $59.1 billion this year, with online sales growing by 26% to $1.04 billion, according to comScore (NASDAQ:SCOR).