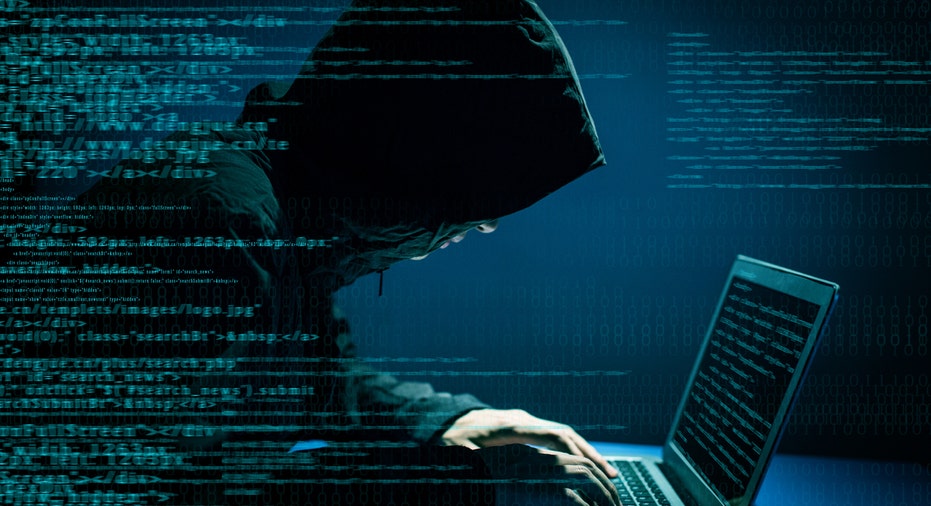 As cybersecurity and data breaches are becoming an increasing threat to Americans, more and more companies are seeing themselves succumb to the hands of malicious hackers.
FOX Business breaks down other massive data breaches:
Equifax, 2017
Equifax, one of the three major consumer credit reporting agencies, announced a major cybersecurity data breach on Sept. 7. The unauthorized access, which took place from mid-May to July, potentially impacts 143 million United States consumers. Hackers potentially gained access to names, Social Security numbers, birth dates, addresses, driver's license numbers, credit card numbers for approximately 209,000 U.S. consumers and personal identifying information for approximately 182,000 U.S. consumers.
U.S. Securities and Exchange Commission (SEC), 2017
The SEC announced this week that its electronic filing system was breached and trillions of dollars could be at stake. The particular system that was breached, the EDGAR system, stores filings from publicly traded companies.
HBO, 2017
Hackers claim to have taken 1.5 terabytes of data - the equivalent to several TV series box sets or millions of documents - but HBO said that it doesn't believe its email system as a whole has been compromised. Hackers released episodes from multiple shows, including scripts from an unaired 'Game of Thrones episode', the network's most popular show.
Democratic National Committee, 2016
Wikileaks posted nearly 20,000 emails sent to or received by top Democratic officials, including Chairwoman Debbie Wasserman Schultz. Russian hackers have also been accused of attempting to breach the DNC's system.
IRS, 2015
Personal info was stolen from 100,000 taxpayers in scheme to steal identities and claim fraudulent tax refunds. The thieves accessed a system where taxpayers get tax returns, other filings from previous years as well as social security numbers and birth dates.
Ashley Madison, 2015
Hackers released personal information of 37 million users on Ashley Madison online dating website, which is predominantly marketed to those either married or in relationships. The leaked information reportedly contained over 15,000 government emails.
U.S. Office of Personnel Management, 2015
More than 21 million current and former federal employees were affected in the hack and 5.6 million fingerprints were stolen. The breach was allegedly committed by Chinese hackers, perhaps as part of a move to build a massive database on Americans.
Sony Pictures Hack, 2014
Hackers broke into the computer systems of Sony Pictures entertainment, stealing huge amounts of confidential documents from the studio and posted them online in the following weeks. Multiple reports suggested U.S. government officials believed the attack was tied to the North Korean government, which expressed outrage over the Sony-backed film "The Interview." Sony Pictures CEO Amy Pascal lost her job amid the hacking.
Target, 2014
Target's pre-Christmas 2013 data theft compromised 40 million credit and debit cards. In total, up to 70 million individuals may have been affected by the data breach, as hackers also stole personal information - including names, phone numbers, and email and mailing addresses - from as many as 70 million customers in total.
Home Depot, 2014
About 56 million credit cards may have been exposed during five-month hack attack on the home improvement retailer.
Neiman Marcus, 2014
About 1.1 million credit cards may have been exposed in a data breach on the retailer. Approximately 2,400 unique customer payment cards used at Neiman Marcus and Last Call stores were subsequently used fraudulently.
Yahoo, 2013
One billion accounts were hacked in a massive data breach on the tech giant and Yahoo's proprietary source code stolen. The company encouraged its users to change their passwords recommended that customers use Yahoo Account Key, an authentication tool that verifies a user's identity using a mobile phone and eliminates the need to use a password on Yahoo altogether.
LinkedIn, 2012
More than 100 million accounts hacked and over 100 million members' passwords were leaked. The company responded with a mandatory password reset.
PlayStation Network, 2011
Sony announced that the names, addresses and other personal data of about 77 million people with accounts on its PlayStation Network (PSN) were stolen.
Mt. Gox, 2011
In June 2011, attackers lifted the equivalent of $8.75 million from the world's largest bitcoin exchange. Just three years later, the company declared bankruptcy, saying $460 million was lost in the hack.