Gatorade chief says new 'customized' sports drink is a game-changer
While soon-to-be 53-year-old Gatorade has been extra aggressive in recent years as competition has heated up among other up-and-coming rivals, the brand's chief, Brett O'Brien, says even more out-of-the-box products and sponsorships are coming, including personal customization of sports drinks.
"One of the things that you'll see from us starting as soon as next month actually, is customized Gatorade," O'Brien, senior vice president and general manager of Gatorade, tells FOX Business.
"It's what we call GX platform and you'll start to be able to customize your own literary experience through your own colored bottles with your own name and your own Gatorade pod that you can choose online," he says.
O'Brien, who has been at the helm of the iconic sports drinks since 2012, says the move is a push toward the company's future of more "individual hydration."
Gatorade, which has been under the umbrella of beverage giant Pepsi since 2001, has been thinking out-of-the-box over the last few years as sales and market share started to fatigue to competition such as BodyArmor and Powerade, according to Euromonitor.
In 2016, the brand's sister product, Propel, started to throw fitness festivals in major cities like Los Angeles, Miami and New York to draw in trainers and gym enthusiasts.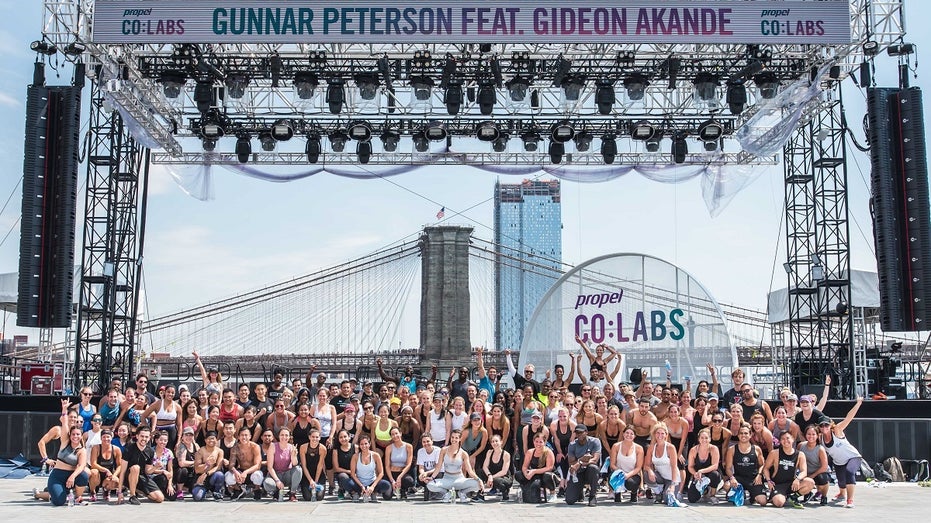 "It's a great way for us to talk about Propel in a live sense. How often do you get a chance to describe what is in the bottle in a live application?" O'Brien says.
He says the events have helped the brand raise a lot of awareness around Propel and what it is and stands for.
In April, O'Brien also announced that he's giving Gatorade another makeover by making it sugarless and without any carbohydrates.
"It's for the Gatorade drinker who isn't doing a workout that would necessitate carbs," he says. "And, we're really excited about the early returns (since hitting shelves last month), which have been really, really strong."
Part of those strong returns in recent weeks were due in part to the massive heatwaves from coast to coast in the U.S. in June.
Last week, PepsiCo CEO Indra Nooyi referenced the boost in sales during the company's second-quarter earnings call.
"Gatorade is actually doing very well and the weather is helping for sure, but the underlying Gatorade trademark is very, very strong," she said.
She added that Gatorade has always attracted new players into the marketplace, who either come in with lower prices or try to build distribution. While they might take a few points of market share in any quarter or two, over time, the Gatorade franchise has also been "extremely resilient and has basically held onto its leadership position," Nooyi said.
As for the future of sports sponsorships, O'Brien says Gatorade drinkers – both athletes and fans alike – can expect more in-depth collaborations with leagues.
"I think when we get into partnerships with leagues, it's more than just, 'What does that presence look like on the sidelines?'" Quite honestly, Gatorade Zero didn't launch in response to any country or any kind of competitive response. It was because we talked to trainers from the NFL and we said, 'Do your athletes need non-carb products?' And they said 'you know what, yeah, actually, we do,'" he says. "I would call it being part of this athlete ecosystem."