Crowdfunding Challenges Most Startups Don't Expect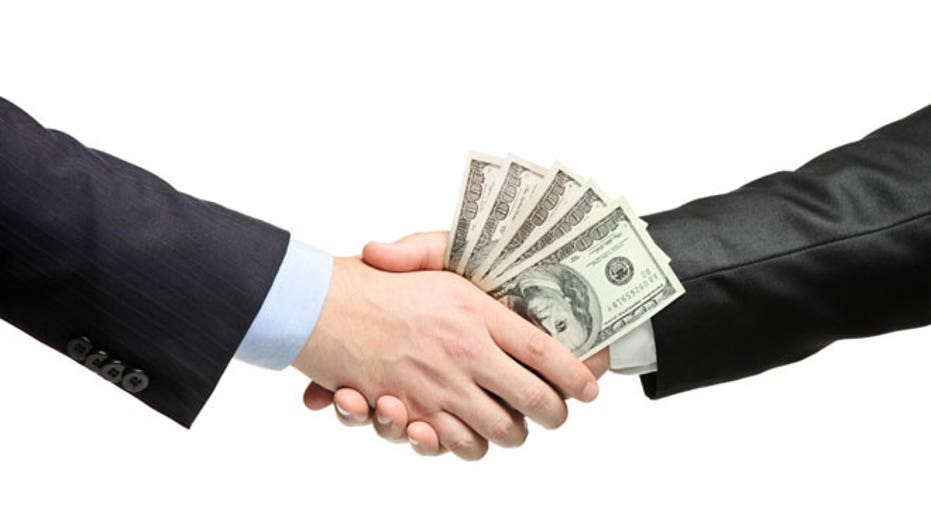 It seems that almost every day, there's another startup proudly announcing that it has reached its crowdfunding goal. With so many success stories out there, it's easy for other aspiring entrepreneurs to believe that sites like Kickstarter are their golden ticket to launching a business. But the reality is, crowdfunding isn't always as simple as it seems.
"New entrepreneurs often believe that crowdfunding their venture or project is an easy endeavor," said Sang Lee, founder and CEO of Return on Change. "However, it requires much groundwork as well as a strong support network to truly make it a success. As they say, there's no such thing as a free lunch."
Whether you're looking to raise a small amount of startup cash or acquire a larger sum through equity crowdfunding, there are a few challenges you might face during the process that you may not have expected. Four crowdfunding platform executives shared the four biggest challenges that entrepreneurs face during their campaigns. [Equity Crowdfunding: 3 Facts Entrepreneurs Should Know]
Choosing the right platform
While all crowdfunding platforms serve the same purpose — raising money online from multiple donors and sources — not all of them are created equal. Consumer-use platforms like Kickstarter or Indiegogo are great for raising smaller amounts of money, but equity crowdfunding portals are best for entrepreneurs looking for sums in the millions. If you're interested in the latter, it's important to do your research and find the platform that will meet your needs.
"For new entrepreneurs, the biggest challenge is accessing investors to fund the capital ventures," said Matthew McGrath, CEO of Optimize Capital Markets. "There is an enormous number of investors who are willing and seeking to invest in these startup companies. It's a matter of allocating the opportunity."
McGrath advised thorough and diligent research into the size of the crowdfunding marketplace, the types of investors who are active, which sectors the portal focuses on, etc. From there, you can make an educated decision about the right portal to use. Choosing the wrong one can result in a loss of time, money and value, he said.
Planning a realistic goal amount and time frame
Many entrepreneurs, especially those new to the crowdfunding scene, tend to think that they will be able successfully raise all the money they need and then some by the time their campaign ends. It's important to be realistic about time and money when it comes to planning your campaign.
"One challenge area is when to begin raising [money] and how much to target via the crowdfunding site," said Shereen Shermak, CEO and fund manager Launch Angels. "Entrepreneurs often don't have a rule of thumb of how long a runway to create."
Consider how much capital you would need to take your business to the next major proof points, Shermak said. This is the starting point for the magnitude of your crowdfunding campaign.
"Entrepreneurs often believe that the crowdfunding sites will take over the fundraising process," Shermak added. "They should instead be prepared to fundraise in parallel to the online raise. This will create momentum for the online raise."
Building interest
So you've got a great business idea, and all your friends and family think it's great, too. That means the donations will come pouring in once you launch your campaign, right? Not necessarily. Doing a lot of prep work before your campaign will help create and maintain interest in your project.
"Gauging interest for your investment opportunity or project is a critical part of the process before you start mass blasting via social media," Lee told Business News Daily. "This implies an allocation of time as well as resources both beforehand and during the campaign.  It's definitely a process that requires budgeting out the time and the manpower needed to have a successful fundraising campaign."
Lee noted that, even though people have told you that they would support the campaign, it gets lost in their email inbox. Without specific requests, it's difficult for people to actually pull the trigger on an investment or funding opportunity. Make sure to have personalized outreach to your first degree networks, and remember to ask for assistance in spreading the word when you ask for funding commitments, he said.
Playing the 'lead investor game'
Everyone knows that there's risk involved in any business venture. What investors want to know is, exactly how much of a risk will they be taking by offering you a large sum of money?
"The largest challenge entrepreneurs face generally while raising capital is what I like to call the 'lead investor game,'" said Ryan Feit, co-founder and CEO of SeedInvest. "It is a chicken and egg problem in which dozens of individual angel investors and even small venture funds express interest in investing, but ask the entrepreneur to come back to them when they have an investor who is leading the round [of funding]."
A lot of investors at the early stage simply want to de-risk investing by being the last money in the round once a lot of other sophisticated investors have already committed, Feit said. This often creates a scenario where founders have a few hundred thousand dollars in "commitments" for months without any way to actually close on anything. Using a reputable equity crowdfunding platform with accredited investors can help solve this problem.
While the 'lead investor' issue most commonly affects startups seeking large-scale investors, the same basic principle can apply to a smaller Kickstarter campaign: If potential funders see that no one is backing the project or that people are only contributing a few dollars, what incentive do they have to donate a large amount of money? This is where building interest and spreading the word become critical to raising the funds you need.
Even if you aren't launching a crowdfunding campaign at this time, Lee said it's important to learn about the industry, as well as what it takes to succeed: "It is the future of fundraising and will require familiarity by all business founders."
Originally published on Business News Daily.