Credit Card Interest Rates Unchanged Again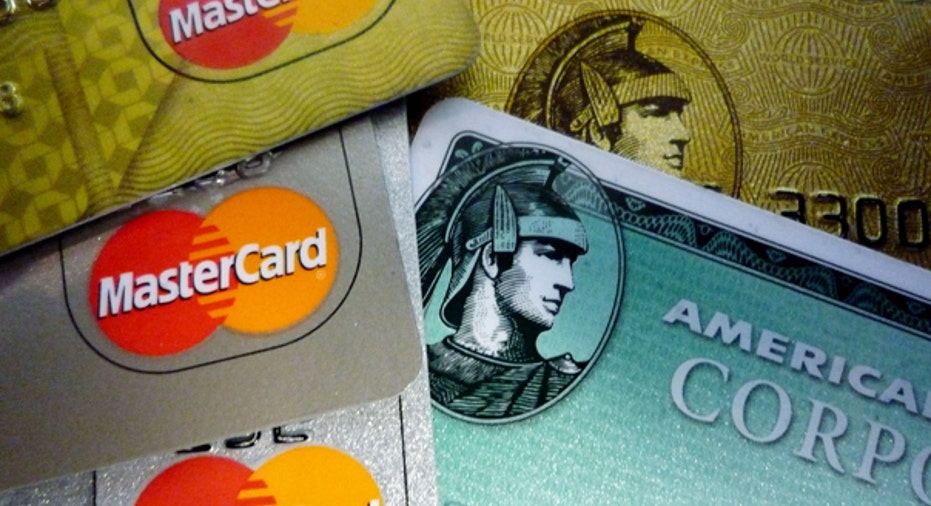 With the cost of gas and groceries rising, consumers can take some solace in one thing that hasn't changed much lately -- credit card interest rates.
The average annual percentage rate (APR) on new credit card offers was unchanged again, staying at 14.67% this week. This lack of movement is not surprising since rates have been largely static throughout 2011, with the exception of a slight jump last week -- the first change since early March.
However, the national average APR for a new credit card offer is slightly lower than it was six months ago. That's good news for cardholders heading into the summer travel season already balancing high priced items like gas and groceries. Still, before you apply for that gas card to use when you hit the road this summer, make sure to do your homework.
A wide variety of cardsGas companies' credit cards can be divided into two major categories -- cards that work only at one retailer's gas stations and those that can be used anywhere credit cards are accepted. Those that feature both the gas retailer's logo and a logo for Visa, MasterCard, Discover or American Express are called co-branded cards  and can be used anywhere credit cards are accepted.
On Wednesday, CreditCards.com conducted an informal survey of co-branded credit cards from the nation's largest gas retailers, including ExxonMobil, Shell, Chevron, Texaco, BP, Citgo, Phillips 66, Conoco, 76 and Sunoco. The average APR offered for those cards is 18.53 percent. As we do with our overall national average, we used the low ends of the APR ranges from each card to calculate the gas-card average.
The Texaco/Chevron Visa card offered the lowest APR we saw, at 13.49. (The top end of the card's range was 20.49.) The highest APR we found was 23.99%, offered by four different cards either as a single, flat rate or as the high end of an APR range.
Most gas cards offer rewards for buying gasoline and other purchases elsewhere, but rewards for purchases at the gas station are usually higher than for those made elsewhere. The details of those rewards varied widely.
For example, BP Visa offers a 5% rebate on gas at BP stations, whereas ExxonMobil Platinum MasterCard offers a rebate of 15 cents per gallon at Exxon and Mobil stations. Keep in mind that as gas prices rise, a percentage discount keeps rising, too, while a per-gallon discount decreases in value. The lesson? Do the math.
Sunoco, whose Rewards Plus MasterCard is issued by Citi, offers Citi's ThankYou reward points rather than money or credits back to those who buy gas at a Sunoco station.
More options for gas rebatesYour card doesn't have to have a gas company's logo on it to give you rewards for fueling up at the pump, though. For example, American Express launched its Blue Cash Everyday and Blue Cash Preferred rewards cards on Wednesday. The cards offer tiered cash-back rewards. For example, the Blue Cash Preferred card offers 6 percent back on purchases made in supermarkets, 3% back on gas and purchases made at department stores and 1% on everything else -- but charges a $75 annual fee. The no-annual-fee Everyday card offers slightly lower cash back percentages in each category. Capital One's No Hassle Cash Rewards card offers 2% cash back on purchases at gas stations. Discover's Open Road offers double cash back rewards on gas purchases.
Consumers seeking gas discounts also need to keep an eye on temporary offers. The Chase Freedom card will  offer 5% cash back on gas purchases from July through September of 2011. It typically offers 1% cash back on all purchases year-round.
As with any card, it's important to shop around to make sure you know what you're getting into. For example, a great-sounding rebate could be paired with a high APR  or annual fee that could wipe out any savings. Also be sure to check if one card offers rewards at multiple gas stations you may frequent.
More from CreditCards.com: