Credit Card Interest Rates Climb Higher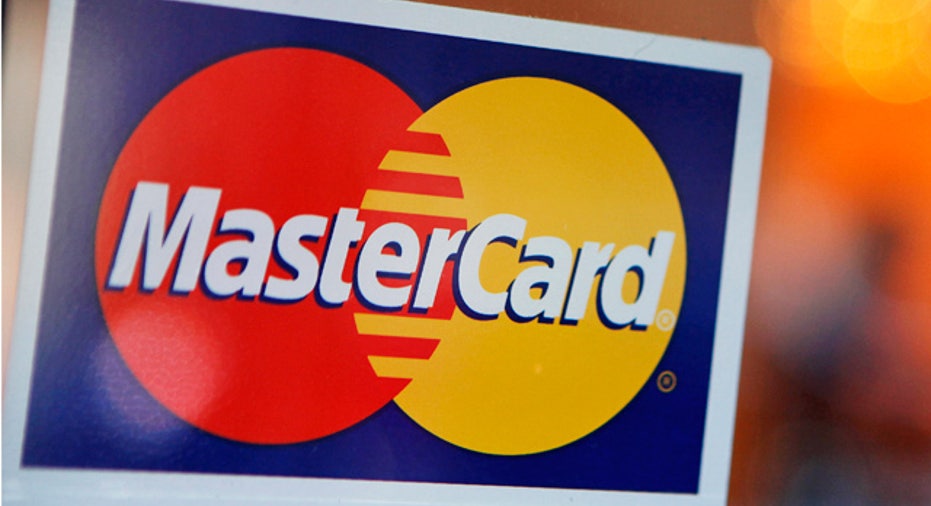 Credit card interest rates jumped this week, after Discover raised the rate on one of its business cards. But that wasn't the only troubling news for those looking for a business credit card.
As a result of Discover's move, the national average annual percentage rate (APR) on new credit card offers rose to 14.85% on Wednesday, according to CreditCards.com Weekly Credit Card Rate Report. The change to our business cards category is the first of its kind in 2011. The last time we saw a change to the national APR average for business cards was in November 2010.
The jump comes the same day the Pew Foundation released a report that revealed that business credit cards -- which aren't subject to pro-consumer regulations of the Credit CARD Act -- are still filled with many of the same terms and conditions that the law outlawed for consumer cards.
"The sheer number of offers that are sent to homes all across the nation represents a risk to millions of American families," said Nick Bourke, director of Pew's Safe Credit Cards Project.
Discover's Move
This week's rise in the national average was spurred by a noteworthy APR change from Discover. The card's APR climbed to a range of 12.99% to 19.99%. Before the move, the range was set at 10.99% to 18.99%.
When asked to comment, Discover did not respond.
The low end of the range for Discover's business card is about in line with the national business card average of 13.07. According to CreditCards.com data, of the 13 business cards in our database, the lowest APR offered for a business card is 9.24%, the low end of the APR range for both the Bank of America Platinum Plus for Business MasterCard and the Bank of America Platinum Visa Business credit card. The high end of the APR range for both cards was 20.24%.
The highest APR business card offer we found was 22.99%, for the Capital One Visa Business Platinum With Preferred No Hassle Miles card. (That was the high end of the card's APR range; the low end was 14.99%.)
Only three of the 13 cards carried annual fees, ranging from $39 to $75.
Why Business Cards are Different
Business cards are regulated differently than consumer credit cards and, typically, held to looser standards. The pro-consumer reforms included in the Credit CARD Act of 2009 do not extend to business cards. That means that millions of small business owners and commercial cardholders face practices that are banned from consumer credit card terms, including rate hikes without prior notification and unlimited late fees.
A report by the Pew Foundation, called "U.S. Households at Risk from Business Credit Cards," took a look at that state of business cards today and found the following:
• Four out of five business cards' terms included a clause that reserved the right for the issuers to change account terms at any time with little to no notice to customers. Under the Credit CARD Act, 45 days' advance notice must be provided for term changes on consumer cards, barring major mistakes, such as being 60 days late with a payment.
*Eighty-four% of business cards' terms allowed issuers to apply payments to balances with the lowest APR first when multiple APRs were present on the card. On consumer cards, the CARD Act only allows payments above the minimum to be applied to low-rate balances first.
*More than seven out of 10 business cards (73%) included a late fee, and the median amount of that fee was $39. The CARD Act says that those who make one late payment on a consumer credit card cannot be charged more than $25, though a second late payment within six months can bring a $35 fee. There are no such caps on business cards.
* Sixty-seven percent of business cards charged a fee for exceeding a card's credit limit, and the median amount of that fee was $39. For consumer credit cards, consumers must "opt-in" to over-limit protection in order for fees to be charged. (If they don't and a purchase would exceed a card's limit, the transaction would merely be rejected.) Also, if you do opt in, late fees cannot exceed the amount of the overspending. For example, if you went $25 over your credit limit, your late fee couldn't exceed $25.
John Hall, spokesman for the American Bankers Association, said that "the Pew study appears to ignore comprehensive research conducted by the Federal Reserve that examines the negative impacts of applying the CARD Act to business cards." He pointed to a May 2010 Fed report that noted that imposing CARD Act regulations on business cards could potentially increase costs for issuers and result in them restricting businesses' access to credit lines.
More from CreditCards.com: