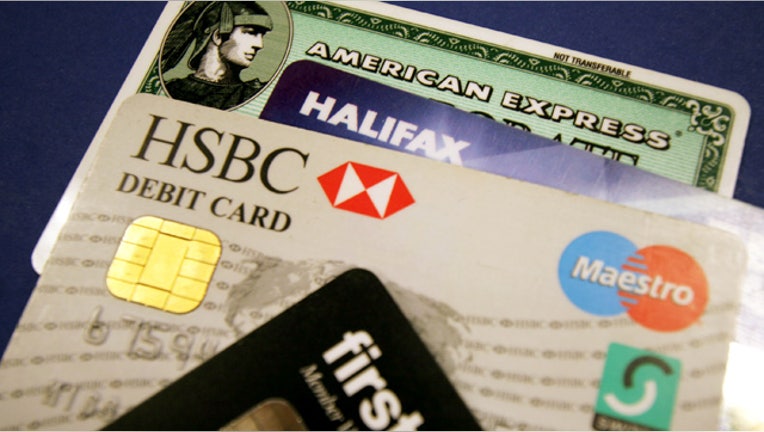 If you're planning a foreign trip, double-check with your credit card issuers to find out how much using your credit and debit cards will cost you: Many have increased their foreign transaction fees, though some, in a move to attract rewards-hungry consumers, have recently decided to buck the trend and drop the fees.
If you've used your credit card overseas before, you're probably aware that the convenience generally comes at a cost as card issuers tack on a foreign transaction fee (once called a currency conversion fee). The amount of this charge varies from card issuer to card issuer, as do the guidelines for determining when this fee will be added on. According to a July 2010 study by Pew Trusts, more than 90% of bank cards and almost 60% of credit union cards tack on a foreign transaction fee.
"Most people have three or four cards, and every card has a different foreign exchange fee," says Charles Leocha, publisher of Tripso, a travel news and commentary website.
In late 2010 and early 2011, the differences increased, as some card issuers bucked the trend of recent years and dropped the fee, especially on upscale or travel-related cards.
Foreign Transaction Fees Dropped by ... 
American Express (NYSE:AMX) charges a 2.7% foreign transaction fee for most of its cards, but in December, the card issuer announced that it was eliminating foreign transaction fees for users of its Platinum Cards and Centurion Cards. The move was expected to solidify American Express' relationship with current cardholders and attract new ones. "Our aim is to strengthen relationships with Cardmembers who rely on American Express because they appreciate the value of world-class service and the benefits of our premium products," said Ed Gilligan, vice chairman of American Express, in a Dec. 17, 2010, statement.The move became effective near the end of March 2011.
Chase (NYSE:JPM) has been moving to waive foreign transaction fees on some of its travel-oriented and upscale cards. "Effective immediately, Chase is eliminating foreign transaction fees on the Marriott Rewards Premier Credit Card resulting in 3% savings for card members when making purchases abroad," said Chase spokeswoman Laura Rossi in a March 31, 2011, release. That brings to seven the number of Chase cards that have eliminated foreign transaction fees. The others: Chase Sapphire Preferred, Continental Airlines Presidential Plus Card, British Airways Visa Signature Card, Chase Priority Club Select Visa Card, Hyatt Gold Passport Card and United Mileage Plus Club Visa Card.
Citi (NYSE:C)also got into the act, eliminating foreign transaction fees from its ThankYou Premier Card and its ThankYou Prestige Card.
Breaking Down the Fees
But the norm remeains the same for most standard cards. Visa and MasterCard, which handle the transactions between the merchant and the bank that issued your card, each charge a 1% foreign transaction fee. However, most card issuers that use the Visa (NYSE:V) and MasterCard (NYSE:MC) payment system add their own fees on top of that. If you have a Bank of America MasterCard, for example, you'll pay the 1% MasterCard charges plus an additional 2% levied by Bank of America, for a total of 3%.
Discover and American Express don't utilize the Visa or MasterCard payment system, but they, too, add their own fees for foreign transactions.
Discover charges cardholders 2%. If you have a Discover card, it's also important to note that it's not accepted in many countries, so the foreign transaction fee issue may be moot.
The percentage charged by card issuers varies, but can you avoid the fees completely? You can if you have a Capital One card. The issuer waives the foreign transaction fee completely, which can save cardholders a lot of money if they travel frequently, says Linda Sherry, director of national priorities for San Francisco-based advocacy firm Consumer Action.
Cardholders also face a costly change in the definition of the word "foreign." It used to be you were charged a "foreign" fee only when you made a purchase while standing on foreign soil. Now, Visa and MasterCard have both redefined foreign transactions as any purchase that at any point touches a foreign bank. So, for example, you can be sitting at your computer in Elkhorn City, Ky., buying a Givenchy frock online directly from the French fashion designer. If Givenchy uses a French bank to process transactions, Visa and MasterCard charge your card-issuing bank an additional fee. Most large card issuers pass those fees on to their customers.
If your card issuer has been taken over by a bigger bank, the change in ownership also may have cost you. Before they were swallowed by bigger banks in 2008, Washington Mutual and Wachovia charged cardholders only the 1% MasterCard/Visa fee for foreign transactions. Today, Washington Mutual is owned by Chase and Wachovia by Wells Fargo. Chase and Wells Fargo also pass on to their cardholders the 1% MasterCard/Visa foreign transaction fee and both tack on an extra 2% fee of their own.
The Cash Factor
Not only do you have to pay to use credit, but many banks charge for using debit cards to make purchases and for accessing cash at foreign ATMs. Make sure you find out the cost of each scenario, so you can determine whether it makes more sense to use your debit card to make a direct purchase or to use it to make a withdrawal from an ATM and pay with cash instead. For example, Citi charges a 3% foreign transaction fee for purchases made with a debit card, while if you are a Citibank user withdrawing funds overseas from a non-Citibank ATM, you'll pay that 3% foreign transaction fee along with $1.50 per withdrawal.
Consumer advocates had voiced concerns that the cost of using plastic overseas would go up, as a result of the Credit Card Act of 2009. However, as of February 2010, none of the issuers surveyed by CreditCards.com had increased their foreign transaction fees for credit card purchases, with the exception of Barclaycard/Juniper, whose fees went up from 2% on some cards to 3%. Some banks had raised the charge for foreign ATM usage. For example, Bank of America added a 1% currency conversion fee for using a Global ATM Alliance ATM, an action that used to be free.
Others complain that card issuers and banks often don't make this information readily available. In some cases, the foreign transaction fee is not easily found on a card issuer's website or on credit card statements, meaning cardholders must call the issuer to even find out what the fee is. "It is a hidden fee in every sense of the word," says Leocha.
While some argue that the card issuers and banks are being greedy in charging these fees, others point out that the banks are providing consumers with the convenience of being able to make international purchases easily, and convenience is worth a price. In addition, "there's a cost associated with converting currency or doing transactions between two banks that deal with different currencies," says Consumer Action's Sherry. "Banks have that same cost whether the person is overseas presenting the card or the person is buying something over the Internet from a foreign-based company and foreign bank."
The only thing cardholders can really do is find out the fees in advance so they can determine the best cards to use and budget appropriately. Doing otherwise "can get pretty expensive," Leocha adds.
*HSBC's Premier World MasterCard has no foreign transaction fee.
More from CreditCards.com: