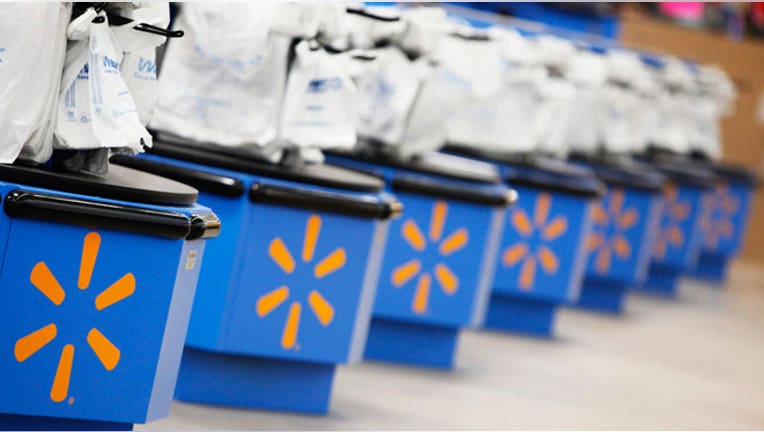 Shares of Wal-Mart (NYSE:WMT) retreated nearly 5% on Monday in the wake of a weekend report that accused the world's largest retailer of covering up a massive bribery scheme at its most important foreign subsidiary.
Wall Street is betting Wal-Mart could be ensnared in legal troubles in the coming weeks due to the corruption allegations, which could run the company afoul of the Foreign Corrupt Practices Act that prohibits U.S. companies and their subsidiaries from bribing foreign officials.
According to a lengthy story in The New York Times, top Wal-Mart execs attempted to conceal evidence that the company's Mexican division had orchestrated a "campaign of bribery" designed to speed up its rapid expansion in that country.
"We take compliance with the U.S. Foreign Corrupt Practices Act (FCPA) very seriously and are committed to having a strong and effective global anti-corruption program in every country in which we operate," Wal-Mart spokesman David Tovar said in a statement.
Wal-Mart said it launched an "extensive investigation" related to compliance with the FCPA last fall that is being conducted by outside legal counsel and forensic accountants.
However, a former employee of Wal-Mart de Mexico warned the U.S. company's home office in September 2005 of the alleged corruption, which centered on paying bribes to clear regulatory red tape in Mexico, the Times reported.
Despite finding clear evidence that backed up this employee's allegations and supported calls for a wider probe, Wal-Mart executives at the company's Bentonville, Ark. headquarters shut down the probe, the paper said.
H. Lee Scott Jr., then Wal-Mart's CEO, reportedly rebuked internal investigators for being overly aggressive in one meeting.
In fact, Wal-Mart's home office shifted responsibility for the probe to the general counsel of Wal-Mart de Mexico despite the fact that this official was alleged to have signed off on the bribes, the Times said.
Soon after that transfer, the general counsel exonerated his fellow execs in a report that was accepted by Wal-Mart's leaders as the final chapter in the episode, the paper reported.
Shares of Wal-Mart de Mexico tumbled as much as 14% in early trading on Monday and were recently off 12.47%.
Tovar noted many of the "alleged activities" in the report "are more than six years old." He added, "If these allegations are true, it is not a reflection of who we are or what we stand for. We are deeply concerned by these allegations and are working aggressively to determine what happened."
Still, Wal-Mart didn't inform the Justice Department of the alleged corruption until December after it learned of the Times's reporting in Mexico, the paper said. At the time, Wal-Mart emphasized that the issues were "limited," contrary to evidence that was uncovered by the Times.
"We do not believe that these matters will have a material adverse effect on our business," the company said in a filing with the Securities and Exchange Commission.
The alleged corruption appeared to be spearheaded by Eduardo Castro-Wright, CEO of Wal-Mart de Mexico and at one point a rising star in the company, the Times reported.
The report also seems to implicate current CEO Michael Duke, who at the time was serving as CEO of Wal-Mart International, putting him in charge of all foreign subsidiaries.
According to the Times, a top Wal-Mart lawyer sent Duke an October 2005 email that spelled out the allegations. "You'll want to read this," the lawyer told Duke in the message.
BMO Capital Markets analyst Wayne Hood warned the allegations could hurt Wal-Mart's future expansion efforts.
"Articles like this will be used against the company by activists and competitors when it attempts to open stores in the U.S. and abroad," Hood wrote in a note on Monday, according to Reuters.
Shares of Wal-Mart slumped 4.79% to $59.46 Monday morning, weighing on the broader markets and outpacing a 1.32% decline on the S&P 500. The company's shares had been up 4.5% on the year as of Friday's close.
Wal-Mart said it has taken a number of actions to bolster its FCPA compliance in Mexico, including improving internal controls, training, enhanced auditing procedures and ensuring its policies and procedures are robust.
"We are committed to getting to the bottom of this matter," Tovar said. "The audit committee and the outside advisors have at their disposal all the resources they may need to pursue a comprehensive and thorough investigation."