Could Mariah Carey's Brand Faceplant After Her New Year's Disaster?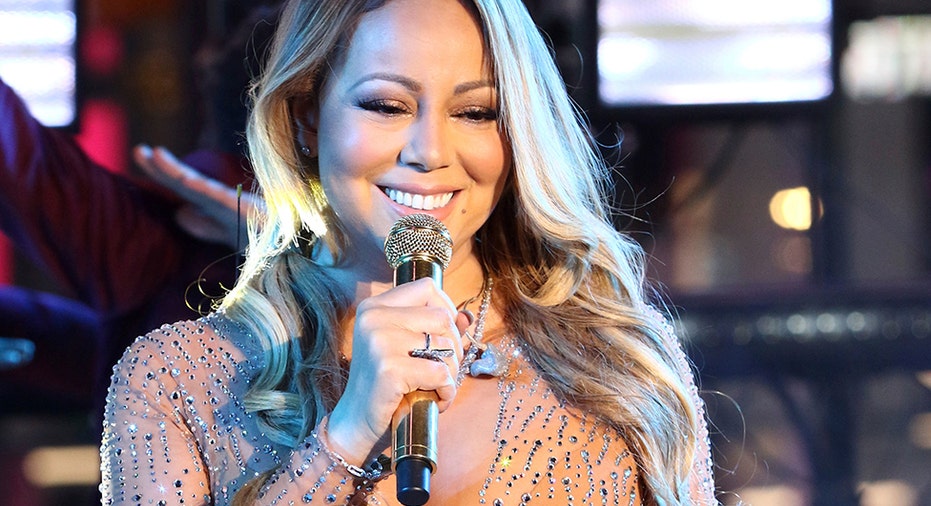 Mariah Carey couldn't carry a tune on New Year's Eve, and experts say the debacle could have some carry-over when it comes to her brand.
Over 1 billion people watched Carey's botched performance on "Dick Clark's New Year's Rockin' Eve with Ryan Seacrest," where the diva walked off the stage because she was unable to follow along to her pre-recorded sound tracks.
While it's still unclear what happened – whether there were technical difficulties or Carey was physically unable to perform – branding experts say her career will definitely take a hit.
"Mistakes happen to everyone. The problem with Mariah is how she handled it. She had no back-up plan. It was like she didn't know what to do and she's been doing this for a very long time," Karen Leland, brand expert and author of "The Brand Mapping Strategy: Design, Build, and Accelerate Your Brand," told FOXBusiness.com.
Carey's camp did not immediately respond to phone calls and emails from FOXBusiness.com seeking comment.
Instead of having a back-up plan during the New Year's Eve microphone mishap, Carey told the crowd, "Well, happy New Year. We can't hear. I'll just get through the moment, okay?" She then dropped her microphone and walked off the stage. The following day, she tweeted: "S—t happens. Have a happy and healthy new year everybody! Here's to making more headlines in 2017."
Carey's team also issued a statement implying they were set up to fail, which is something Dick Clark Productions denies.
Leland says Carey's "cavalier attitude" about the situation was disrespectful toward the audience and she will need to be very strategic moving forward if she wants to keep her career going. Financially, however, she may not need to. According to Forbes, the Grammy Award-winning singer made over $27 million in 2015 and has an estimated net worth of $520 million, according the website Just Richest.
Karen Post, branding author and founder of "The Branding Diva" says Carey's latest performance has definitely put her in the "high risk" category for a brand meltdown.
But, she said, time can usually heal deep wounds.
"She just needs to replace that story with one that puts the right spotlight on her. And be prepared to respond to the media with an honest recap of what actually happened, even if this means taking responsibility for the event," Post told FOXBusiness.com. "Her fan base, like most, are a forgiving group."
Rob Frankel, branding strategist and expert at Frankel & Anderson in Los Angeles, told FOXBusiness.com that Carey's career is over following the snafu because she never really had a strong enough brand.
"Mariah never had a brand. She had an identity but nothing more. Certainly nothing anyone could define. New Year's Eve did nothing but confirm to the public that she's over. Done. And, that she really doesn't care—which is the worst part," Rob Frankel, branding strategist and expert at Frankel & Anderson in Los Angeles, told FOXBusiness.com. "People like to watch train wrecks but they don't respect them."