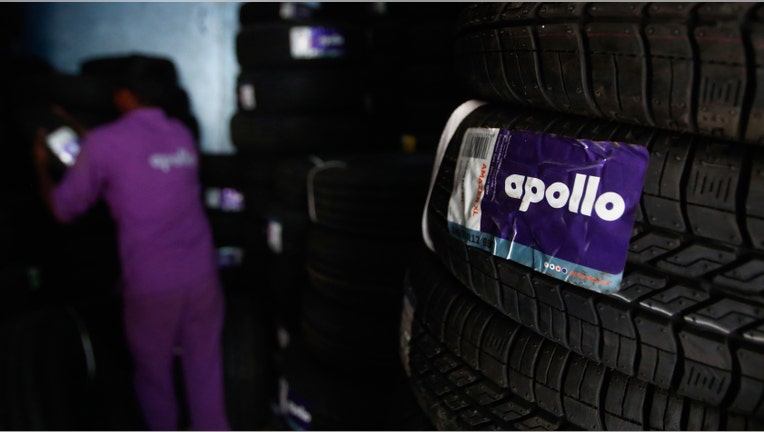 Cooper Tire & Rubber (NYSE:CTB) terminated its $2.2 billion merger agreement with Apollo Tires, officially putting the brakes on a deal that began to unravel in recent months.
Tuesday would have been the deadline to complete the deal. On Monday, Cooper said it was notified that financing was no longer available.
Cooper added that it will continue to pursue "legal steps" against the Indian tire maker, which Cooper has accused of breaching their agreement.
"It is time to move our business forward," Cooper chairman and CEO Roy Armes said. "The right thing for Cooper now is to focus on continuing to build our business."
Findlay, Ohio-based Cooper and Apollo Tires, an Indian company, announced their deal back in June. By October, the tire makers were locked in a war of words.
Cooper accused Apollo of delaying the deal, while Apollo was seeking a discount on the $35-a-share deal after running into labor-related issues in China. Cooper also suggested that Apollo stalled during negotiations with United Steel workers, the union representing Cooper workers in the U.S.
The labor issues represented risks Apollo assumed under the original agreement, Cooper said in October.
Earlier this month, Cooper signaled that the deal was unlikely to be completed in time, saying in a court filing that it considered its lawsuit against Apollo to be a fight over money damages.
Cooper "will continue to pursue the legal steps necessary to protect the interests of our company and our stockholders," Armes said.
In a statement, Apollo said it also will "pursue legal remedies" after Cooper "prematurely attempted to terminate our merger agreement."
"Apollo has made exhaustive efforts to find a sensible way forward over the last several months, however, Cooper has been unwilling to work constructively to complete a transaction that would have created value for both companies and their shareholders," the company said.
Apollo had argued that it should pay a lower acquisition price due to a lockout at Cooper's Chinese factory and weaker earnings for Cooper, North America's fourth-largest tire maker by revenue.
The Indian company planned to take on $450 million in debt to finance its acquisition of Cooper. When the deal was first announced, shares of Apollo in India tumbled 25% amid concerns over its financial health.
A deal between the two companies would have created the seventh-largest tire maker in the world.
Also on Monday, Cooper said resolving the issues at its Cooper Chengshan Tire factory in China is the company's top near-term priority.
"Once the situation at CCT is resolved and regular financial reporting has resumed, Cooper will be in a position to address additional options for the deployment of capital targeted at returning value for our stockholders," Armes said.
Cooper shares slipped about 1% to $22.74 in late morning trading.