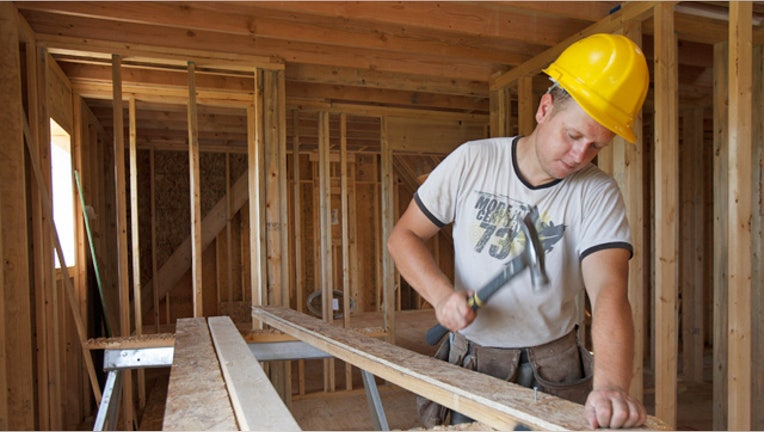 From new towels to an entire remodel, consumers who had put home decorating and improvements on the backburner during the recession are starting to ramp up their spending.
Sales of home furnishings in the U.S. are expected to jump in the second quarter, with in-store sales climbing 8% to $23.2 billion and online sales growing 28.4%, according to a new forecast by IBM (NYSE:IBM).
Demand is projected to pick up as the April-to-May quarter rolls on, with year-over-year sales increasing 7.3% to $7.5 billion in-store in April and revenue jumping 8.7% to $7.8 3 billion in June, according to IBM chief scientist Dr. Michael Haydock.
"Consumers are opting to give their home a new look by remodeling and accessorizing," said Jill Puleri, global retail leader for IBM Global Business Services.
Online sales will be even greater, expected to rise 30.7% in April and 29% in June, according to real-time sales data from the web sites of more than 500 U.S. retailers.
IBM says the bolstering interest in home furnishing is a reflection of a growing rental market and increasing disposable income as more people find jobs.
Yet, Anthony Chukumba, a senior research analyst at BB&T Capital Markets who covers some home-furnishing companies, said that while he agrees spending is growing, it's more a reflection of an improving consumer psyche than anything else.
Stronger employment numbers, growing consumer confidence and a housing market that has finally started to hit bottom are all "very positive developments," Chukumba said. But the rise in spending is more of a reflection of a "psychology effect" as consumers that had cut back on discretionary purchases during the Great Recession start to clear the cobwebs from their wallets.
"There is some level of heightened demand given the Great Recession," he said.
Shares of home-furnishing retailers traded sharply higher Thursday. Bed Bath & Beyond (NASDAQ:BBBY), which reported stronger-than-expected earnings Wednesday night, as well as Sherwin-Williams (NYSE:SHW) and Valspar (NYSE:VAL), all hit new highs.
Home improvement retailers Home Depot (NYSE:HD) and Lowe's (NYSE:LOW) reached new multi-year highs, and Pier 1 Imports (NYSE:PIR), which more than doubled its fourth-quarter profit, also ticked higher.
Puleri called the uptick in home furnishings a "behavioral shift," and said retailers will benefit from the heightened demand by marketing accessories more aggressively and pushing bundles of home improvement products.