Consumer Watchdog Begins Supervising 'Nonbank' Companies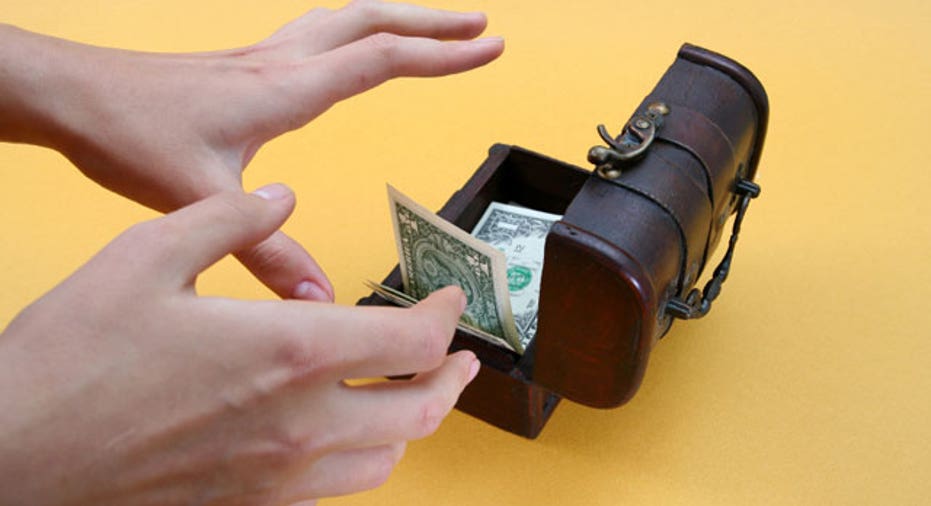 On his first full day as director of the federal consumer financial watchdog agency, Richard Cordray announced the start of closer scrutiny of nonbank financial services providers such as payday lenders, check cashing stores, credit bureaus and debt collectors.
"Holding banks and nonbanks accountable to consumer financial laws will help create a fairer, more transparent market for consumers," Cordray said Thursday. He announced that his agency, the Consumer Financial Protection Bureau, will launch a program to oversee an array of financial services companies that previously have not undergone extensive federal examination of their operations.
Cordray made the announcement during a speech at the Brookings Institution in Washington, D.C., a day after President Obama made a controversial recess appointment making Cordray director.
"The installation of Mr. Cordray as director means that consumers can now be protected against a full array of financial practices," notes U.S. Rep. Barney Frank. He's the Massachusetts Democrat who pushed for Wall Street reforms and stronger consumer protections after the 2008 subprime mortgage crisis and economic collapse.
"This does not mean that the majority of payday lenders, or check cashers, or people involved in transmitting cash remittances are dishonest or unscrupulous," Frank added in a statement. "It does mean that in any business, there will be those who will try to take unfair advantage of consumers, and those consumers will now have a strong, well-constructed independent agency to which they can turn in those cases."
Nonbanks are companies that offer financial products, loans and services but aren't chartered as banks, credit unions or thrifts, which are regulated and closely supervised by federal or state examiners.
Representatives from debt collection and payday loan companies said they welcome the chance to work with their new regulator and educate examiners about their industries.
"We already live in a very regulated environment. We don't have a problem with that. We think that's a better scenario for consumers," said Jamie Fulmer, vice president of public affairs for Advance America, Cash Advance Centers Inc, a leading payday lender. Consumer groups have long complained that payday customers, including many military families, end up paying 500 percent or more in interest on payday loans that continually revolve and rack up fees.
"We're working with them to help them understand our industry," said Mark Schiffman, director of public affairs for ACA International, the largest trade group for debt collectors. "We want ultimately to be able to function and do a job that we believe is important to the economy and be able to protect consumers. There has to be a balance."
Leveling the playing field
Credit unions, banks and other regulated financial services companies have complained that -- with some exceptions in states with tougher consumer laws -- their nonbank competitors were allowed to operate without close oversight to prevent fraud, abuse and deception.
"We look forward to the day nonbanks are subject to the same level of supervision and enforcement as our industry," said Jeff Sigmund, a spokesman for the American Bankers Association trade group. "It would help close a glaring gap in regulatory oversight and address nonbanks that commit consumer protection violations."
Cordray said his agency's scrutiny "will create a better environment for the honest businesses ... And it will help the overall economic stability of our country."
According to the CFPB, nonbank financial providers market their services to a significant portion of American families, including an estimated 20 million consumers using payday loans and 200 million Americans relying on the three major credit reporting agencies to accurately report their credit histories to lenders. In addition, some 14 percent of consumers have one or more loans in debt collection and almost 2 million new mortgages originated with nonbank mortgage companies in 2010.
"We will begin dealing face-to-face with payday lenders, mortgage servicers, mortgage originators, private student lenders, and other firms that often compete with banks but have largely escaped any meaningful federal oversight," Cordray said. Nonbanks must comply with federal laws such as the Truth in Lending Act, the Fair Debt Collection Practices Act and the Fair Credit Reporting Act, among others. However, federal authorities could address violations only after they occurred and after perhaps millions of consumers were defrauded. Now, under the CFPB, the agency can take pre-emptive actions to prevent abusive or deceptive products from ever going onto the market. The agency can also draft new regulations to curb unfair and deceptive practices.
Supervision the same for banks, nonbanksNonbanks will be supervised in the same way that banks are, according to Cordray. Examiners will schedule examinations and review public documents and files from other state and federal regulators with an eye toward whether operations pose any risk to consumers.
"Examiners will review the business's compliance with federal consumer financial laws for the entire life cycle of the product or service, including how a product is developed, marketed, sold and managed," according to Cordray. "Examiners will conduct interviews with personnel and observe the business's operations. One important component that examiners will be looking for is the nonbank's internal ability to detect, prevent and remedy violations that may harm consumers."
The federal law that created the CFPB -- the Dodd-Frank Wall Street Reform and Consumer Protection Act -- limits the bureau to supervising banks and credit unions with more than $10 billion in assets. For nonbanks in certain key markets -- payday loans, mortgage companies and private education loans -- the agency can regulate operators regardless of size. For other nonbank companies, such as debt collectors, credit reporting agencies, debt relief services, money transfer firms and check cashing stores, the CFPB is limited to only "larger participants" in those industries. The agency has already sought public comment on what constitutes a larger participant and expects to issue proposed rules on the guidelines in the near future.
Industries welcome scrutinyDebt collectors are encouraged by the CFPB's complaint system, says Schiffman from the debt collectors' trade group. Each year, debt collection problems land at or near the top of the list of consumer complaints previously compiled by the Federal Trade Commission. That list, however, is just a raw tally of complaints and does not delve into whether those filings are legitimate or were resolved. Debt collectors are unable to contact consumers who have filed complaints. The CFPB's new complaint system -- which will replace the FTC's annual tally -- allows companies to resolve the problems and weeds out those that may be unfounded.
"If the CFPB model for complaints is going to be the complaint resolution model, we certainly look forward to it," Schiffman says. "It gives us a chance to talk with those consumers and work out some sort of resolution."
Fulmer, from the payday lending group, warned that federal authorities should be mindful that too much regulation may drive some payday lenders out of the market for providing small-dollar loans to consumers with bad credit. An unintended consequence of more regulation, he says, may be that consumers shift to unregulated products, such as those provided by offshore lenders who market their products on the Internet. Those non-U.S. companies are not subject to the same consumer protection laws. "They are a big source of credit for consumers in this country," Fulmer said.
Fulmer said some payday lenders have ceased operations in states that limit consumer loans to 36 percent annual percentage rates (APRs). At that rate of return, lenders make "less than 10 cents per day per $100 borrowed," Fulmer said, adding, "We can't cover the costs for paying our employees, renting our buildings and all the overhead expenses, not to mention the credit risk associated with a loan secured with a personal check."
The Dodd-Frank Act prohibits the CFPB from setting national interest rate caps. That is still left up to individual states. Cordray says his office will be coordinating with state consumer protection and regulatory agencies to share information when necessary.