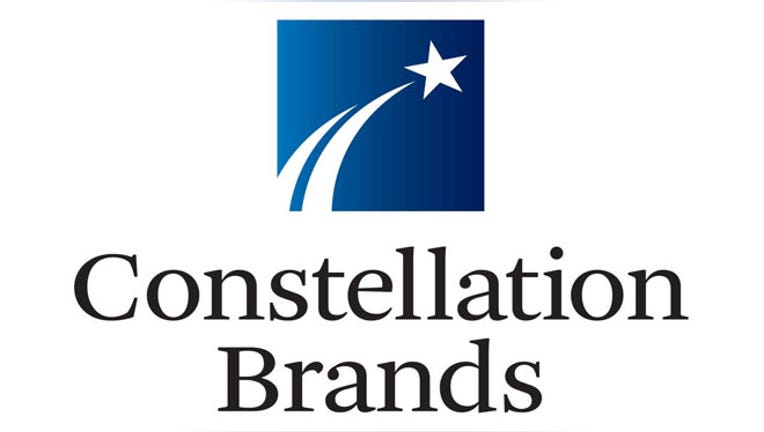 Constellation Brands (NYSE:STZ) revealed a 23% slide in fiscal second-quarter earnings on Friday, but the wine and spirits maker's adjusted profits and full-year guidance surpassed Wall Street's expectations.
Shares of the maker of Robert Mondavi wine and Svedka vodka climbed about 3% in response to the upbeat developments before losing momentum.
Constellation said it earned $124.6 million, or 67 cents a share, last quarter, compared with a profit of $162.7 million, or 76 cents a share, a year earlier. Excluding one-time items, it earned 71 cents a share, easily besting the Street's view of 54 cents.
However, sales rose 1.2% to $698.5 million, trailing consensus calls from analysts for $710 million. Gross margins slipped to 40.8% from 41%.
Looking ahead, Constellation projected non-GAAP EPS of $2.00 to $2.10 for fiscal 2013, compared with forecasts for EPS of $1.98. GAAP EPS is seen hitting $1.87 to $1.97.
"We are encouraged by the strength of our core beer, wine and spirits businesses including the success of our new product introductions and innovation pipeline across our entire portfolio of outstanding brands," CEO Rob Sands said in a statement.
Constellation disclosed a deal over the summer to acquire Grupo Modelo SAB de CV's stake in Crown Imports for $1.85 billion, giving the company full U.S. access to Grupo Modelo beers Modelo and Corona.
After initially leaping 3%, shares of Victor, N.Y.-based Constellation were recently up 0.81% to $35.00 in premarket action. The company's shares have surged nearly 70% so far this year.