ConocoPhillips Narrows 3Q Profit, Trumps Street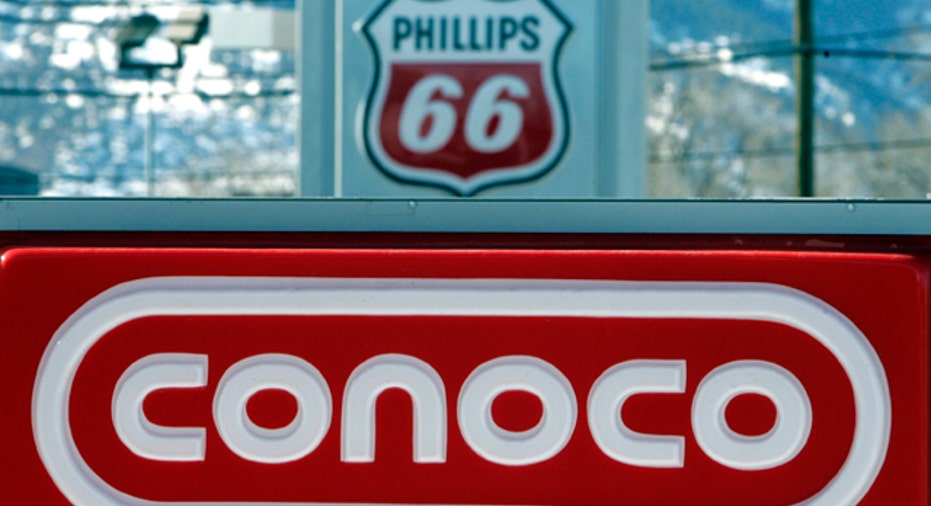 Fueled by higher prices for commodities, energy giant ConocoPhillips (NYSE:COP) produced on Wednesday third-quarter earnings that surpassed Wall Street expectations, however increased taxes and lower volumes narrowed its profit.
The Houston-based oil and natural gas explorer and producer posted adjusted earnings of $2.6 billion, or $1.91 a share, compared with $3.1 billion, or $2.05 a share, in the same quarter last year.
Excluding one-time items, the company earned $2.52 a share, ahead of average analyst estimates polled by Thomson Reuters of $2.18 a share.
The company's chief executive, Jim Mulva, attributed the results to improved market conditions.
While ConocoPhillips' exploration and production segment processed less during the period primarily because of suspended operations in Bohai Bay and Libya amid political turmoil there, the group's earnings climbed from the year-earlier period on improved commodity prices.
Refining and marketing earnings climbed by $928 million in the third quarter from the year-earlier period, attributed by the company to improvements in global refining and marketing margins. Its chemicals and midstream segments grew significantly year-over-year amid improved gas liquids prices and higher ethylene margins.
Earlier this month, ConocoPhillips named Ryan Lance as its new chief executive of the exploration and production company, and Greg Garland as chief executive of the downstream company.
Looking toward the current period, ConocoPhillips believes production will be 1.56 million to 1.58 million barrels of oil equivalent a day, reflecting continuing suspended operations in Bohai Bay and Libya.
For the full year, it expects production to be 1.61 million to 1.62 million BOE per day.