Comparing Tax Preparation Software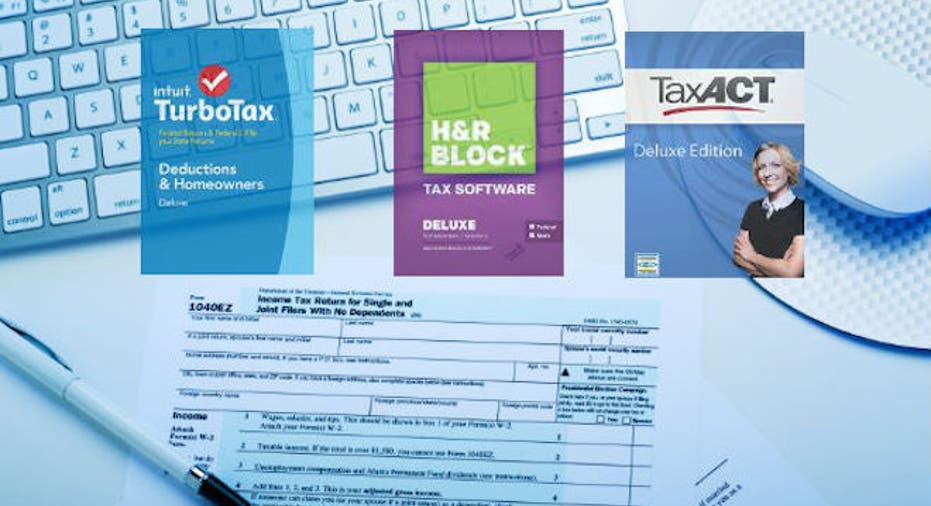 Another tax season has arrived. Do you hire a professional to prepare your tax return or try to do it yourself? If you strike out on your own, should you use tax preparation software? And if so, which one? While this article can help with the first two questions, here we highlight three of the most popular software choices so you can choose the one that is right for your situation.
TurboTax TurboTax is the most popular tax preparation software available. The software is well tested and is very easy to use. TurboTax walks you through questions that help you to fill out your tax forms without actually having to understand the forms at all. Simply answer the questions based on your personal information and the tax forms you have received. TurboTax will do the rest of the work by filling out the required tax forms for you.
You can use TurboTax's online platform, download the TurboTax software onto your computer or purchase TurboTax software in a retail store and install it with a CD. TurboTax does not have physical locations and they will not prepare your return for you. However, if you have questions, you can contact a member of their support team online or call on the phone. You can also search their frequently asked question database.
TurboTax has many price points depending on which version of the software you use. While some people can file their returns absolutely free, others will pay as much as $80 for their federal return. TurboTax does charge an additional fee, up to $37, for state tax return preparation in many cases. This year, they have also had some issues with filing state returns due to fraud.
Be careful when purchasing TurboTax software this year. Intuit has recently revamped their different product levels. Tax forms that were previously included in some prior versions have been removed which will require some users to upgrade to a more expensive version of TurboTax than in previous years.
If you have already purchased TurboTax and are now realizing you will have to upgrade to complete your return, you may want to check out their competitor, H&R Block. H&R Block is offering anyone who purchased TurboTax Basic or Deluxe a free version of H&R Block Deluxe + State software. You can find all of the details regarding the program on the H&R Block website.
H&R Block H&R Block is another popular tax preparation solution. Unlike TurboTax, H&R Block has thousands of physical locations where live people can help you prepare your tax return. The live preparation option is in addition to the normal software options of preparing your tax return online, downloading the H&R Block software from the internet or purchasing a CD in a physical store.
H&R Block's software works by asking you questions about your tax situation as well as letting you select which tax situations might apply to you in a series of checklists. After you select which areas you want to work on, H&R Block will ask for the necessary information and fill out your tax forms for you.
H&R Block offers many ways to help you with your return including their physical locations, phone support, online chat support as well as a frequently asked questions database. While some users will be able to file their taxes for free, returns that are more complicated will require paying up to $80 for the tax software to file your federal return. H&R Block does charge an additional fee for state tax return preparation in most cases that could be as high as an additional $40. Physical location preparation fees vary based on your situation.
TaxAct TaxAct provides the cheapest tax preparation option of the three options compared in this article. However, their software is a bit less polished and requires you to understand a bit more about the forms you are filling out in order to prepare your taxes.
TaxAct would be ideal for those with simple tax returns, but as your returns get more complex, you will need to have a solid understanding of taxes to ensure your tax information is entered correctly. TaxAct does ask questions to help you fill out your tax forms, but they are less simplified and use more tax lingo than their competitors use, which could be a disadvantage to those who do not understand their taxes very well. However, an educated tax preparer should be able to use the software with relative ease.
Like TurboTax, you can use TaxAct online, download their software or purchase a CD to install the software. Unlike H&R Block, TaxAct has no physical locations to assist you with your tax return preparation. TaxAct does offer support through their website and by phone, but their support system does not seem as robust as either TurboTax or H&R Block. Prices range from free to $13 to prepare your federal tax return. TaxAct charges an additional fee of up to $15 to prepare your state tax return.
Are you ready to get started on your taxes? If so, make sure to check out our guide to see if you would be comfortable using tax preparation software like those mentioned above rather than paying someone else, like a Certified Public Accountant (CPA), to prepare your taxes for you.
More From MoneyTips.com
Tax Preparation SoftwareHow to Pay the Government Less Money Legally5 Key Steps in Preparing for April 15