Comcast, Time Warner Cable Scrap $45B Merger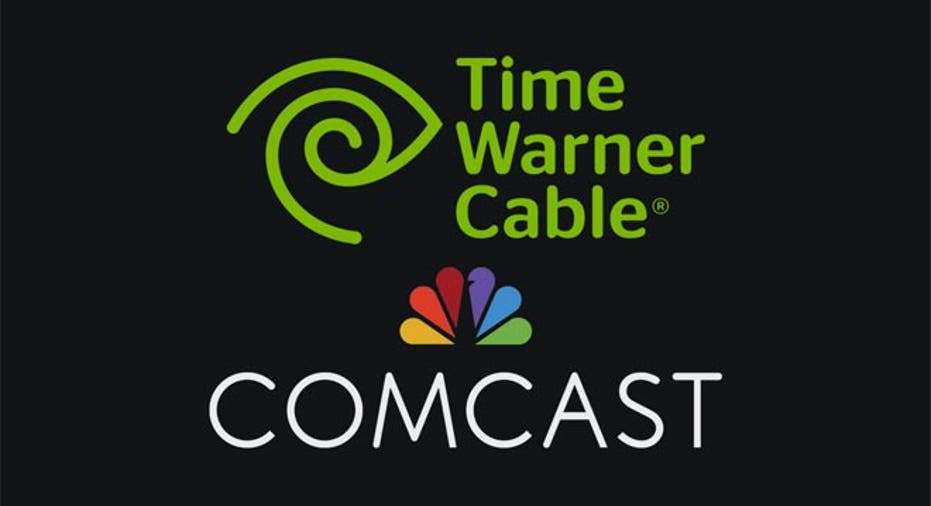 Comcast (NASDAQ:CMCSA) and Time Warner Cable (NYSE:TWC) officially terminated their $45.2 billion merger Friday.
The deal, which was announced in February 2014, was under review by U.S. federal regulators for more than a year. Starting last week, multiple reports suggested the merger of the cable industry's two largest players was getting stiff resistance from the Federal Communications Commission and Justice Department.
The decision to scrap the proposal altogether followed a meeting between FCC officials and executives from Comcast and Time Warner Cable.
Comcast shares rose six cents, or 0.1%, to $59.29 Friday morning. Time Warner Cable was up 2.7% at $152.70.
"Today, we move on," Comcast Chairman and CEO Brian L. Roberts said in a statement. "Of course, we would have liked to bring our great products to new cities, but we structured this deal so that if the government didn't agree, we could walk away."
Robert Marcus, the chairman and CEO of Time Warner Cable, said the company has remained "laser focused on executing our operating plan" while waiting for a green light from regulators.
Bracing for a Rocky Regulatory Review
Industry analysts were bracing for a rocky review by the FCC and DOJ. The deal attracted opposition from consumer groups due to the massive footprint a combined Comcast-Time Warner Cable would have in the U.S. pay-TV market. Broadband service was a main point of contention as well.
If the deal had been completed, Comcast would have accounted for 30% of the pay-TV market and 57% of the Internet market.
Meanwhile, Comcast's large content portfolio, through its ownership of NBC Universal, complicated matters further.
Comcast tried to assuage regulatory concerns by promising to expand Internet access for low-income households. The deal was in the public interest because Time Warner Cable customers would get better video and broadband service, Comcast had argued.
FCC Chairman Tom Wheeler said Friday the combination would have stifled growth in online video streaming, which "offers new business models and greater consumer choice."
The DOJ focused on broadband access, saying it was concerned Comcast would become a "gatekeeper" for Internet content providers. Attorney General Eric Holder said news of the termination "is the best outcome for American consumers."
Broader Implications
Time Warner Cable formed its proposed tie-up with Comcast amid a hostile takeover attempt by Charter Communications (NASDAQ:CHTR) last year.
Charter, backed by media mogul John Malone's Liberty Media (NASDAQ:LMCA), offered to buy Time Warner Cable for $132.50 a share. At the time, reports suggested Charter was holding discussions with Comcast to divvy up Time Warner Cable if the buyout was successful.
Rather, Comcast made its own bid of $158.82, and Charter struck a deal to acquire some Time Warner Cable subscribers following the merger. Comcast also planned to spin off a new cable television provider in a joint venture with Charter.
Those plans have been abandoned since the Comcast-Time Warner Cable merger is no longer in the works.
Charter shares fell 0.9% to $182.01 in recent trading.
Regulatory opposition to Comcast's attempted acquisition could have implications for a pending merger of AT&T (NYSE:T) and DirecTV (NASDAQ:DTV).
Earlier this week, AT&T said it still expects to close its $49 billion acquisition of the satellite TV provider by the end of this quarter.