Colorado Pot-preneurs OK With $3.5M Tax Bill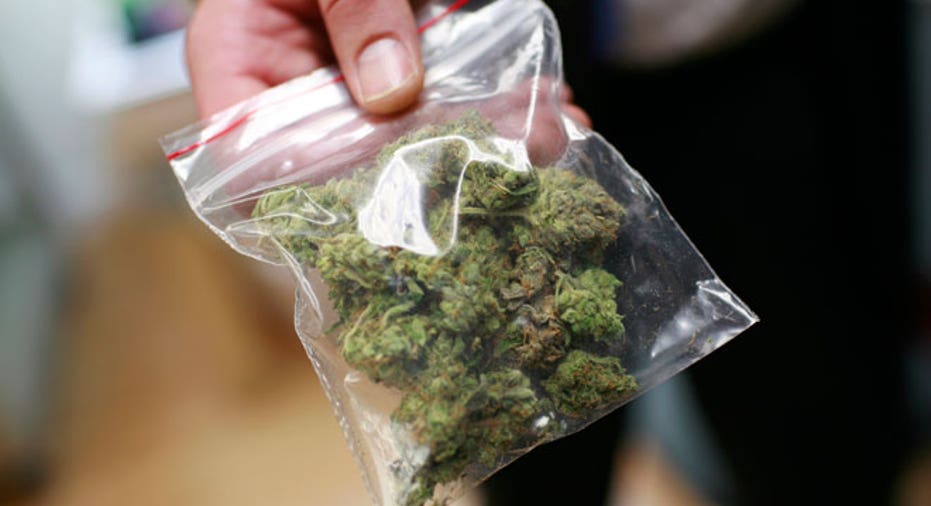 While most business owners dislike hefty tax bills, Colorado's recreational marijuana shops say the state's high taxes aren't killing their buzz.
Colorado collected more than $3.5 million in marijuana taxes and fees for the month of January, according to the state. The start of 2014 kicked off the first legal sales of recreational marijuana in the U.S.
"We've known for a very long time that regulating and taxing would generate significant revenue, and the experience in Colorado has demonstrated that is exactly what will be the case," says Marijuana Policy Project director of communications Mason Tvert.
Dispensary owners agree that the high tax bill is good for the marijuana business overall.
"My personal opinion is that the taxes are high, but we're not hearing complaints at the point of sale," says Evergreen Apothecary and Colorado Harvest Company owner Tim Cullen, whose two shops are located in Denver. "Other states will be looking to the numbers that Colorado is generating."
The marijuana taxes are slated to fund education projects in Colorado.
"I have a 4-year-old toddler, and the school systems are great. They're just going to get better. If it's going to be a high tax, let's have it go to education," says Michele Erwin-Kirkwood, a manager of the Telluride Green Room. Telluride Green Room, named after the city in which it is located, sells both recreational and medicinal marijuana.
"A lot of people they want to make it legitimate, so they'll pay the tax to show to the rest of the country that it is as legitimate as it can get," agrees Healing House manager Michael Shuler. Healing House has two locations in Lakewood and Denver.
Managing Demand
Before January 1, many marijuana business owners worried they might run out of supply early in the new year. Over two months later, business owners say maintaining product is an ongoing concern, but not dire.
"Surprisingly, our medical is running low – the demand has been high," says Healing House manager Michael Shuler. The state is closely regulating which plants can be used for medical marijuana, and which are designated for recreational sales.
Certain varieties of recreational marijuana also seem to be enjoying greater demand.
"We're not running out, but certain strains we have are running low," says Erwin-Kirkwood. She says she anticipated greater interest in indica strains (which she jokingly refers to as "in da couch" due to its effect on smokers), but has been surprised to see more buyers flocking to sativa, which is more of an "upper."
Overall, recreational sales have been a huge boon to business owners. Cullen says he used to do 100 medical marijuana sales a day, and is now doing as many as 600 per day with recreational pot.
"We paid almost $300,000 in taxes in the first two months," says Cullen.
What's Next for Colorado Marijuana
On January 1, Schuler says Healing House had a 3.5 hour-long line out the door, while Erwin-Kirkwood says Telluride Green Room had a line around the block for ten hours straight.
While demand may have simmered a bit since then, the Marijuana Policy Project's Tvert says the industry will keep delivering significant revenue to the state.
"The report that came out had tax revenue on 59 businesses, and 157 licenses have been issued by the state. I expect more businesses opening in the near future," says Tvert. "There is exceptionally large demand for marijuana in every state at all times."
Marijuana sellers say they are hoping that as the industry matures, the atmosphere becomes more business-friendly.
"Most of my stress is related to banking issues," says Cullen. Banks won't touch pot money, as the federal government still views marijuana as a Schedule 1 narcotic drug. As a result, Cullen has had to invest in 24-hour security for his all-cash business.
Getting banks on board, he says, will help grow the business.
"On one hand, it's a blessing because I have no debt and we own everything we've built. On the other hand, I would love to go to the bank – I would have already done it – and financed two more warehouses and three more stores. I'm not alone in that thinking," says Cullen. "It's a blessing and a curse, but mostly a curse."