College Students: A Lot is Riding On Your Choice of Major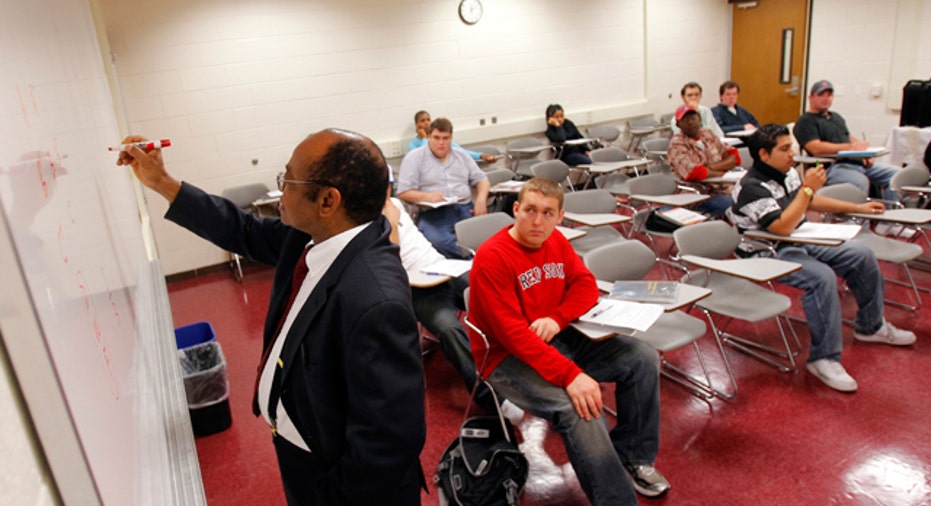 When it comes to declaring a major, college students better pick wisely.
"There are an increasing number of students who find that the degrees do not help them land jobs, they do not have the appropriate skills to take on any of the modern workplace positions," says Anne Lee, professor of economics at New York University.
According to the National Association of Colleges and Employers (NACE), some arts degrees, including the humanities, journalism and performing arts have low starting salaries and few job opportunities in the current labor market.
Suzanne Dagger, director of Career Services at Hofstra University in Hempstead, N.Y, says no degree is worthless, but many students wrongfully assume a degree guarantees a job. "We're not just giving you an education and you're going to walk out and be successful, you have to do your internships, you have to have work related experiences," she explains.
The current anemic labor market hasn't been welcoming to young adults entering the workforce after graduation. The Department of Labor's latest jobs report showed an unemployment rate of 6.7% in February, for those between ages 20-24 with a bachelor's degree the unemployment rate was 8.4% last month.
Weak hiring prospects coupled with rising tuition prices have some questioning whether a college degree is worth the price tag. But studies continue to show that college-educated workers have an overall higher earnings potential than those with just a high school diploma. However, a student's major could limit his or her earnings potential.
New York University professor Ann Lee says there's still a big mismatch between the job market and schools, and advises students to set long-term career goals when it comes to selecting a college degree.
"While I believe that you should pursue a passion, that only applies if you have a very realistic point of view of how you stack up against your competition," she says.
College students are still hoping their degrees will pay off.  "All of those different majors, they wouldn't have been developed if we didn't need them," says Rose Sena, who is a video/television and film major at Hofstra University.