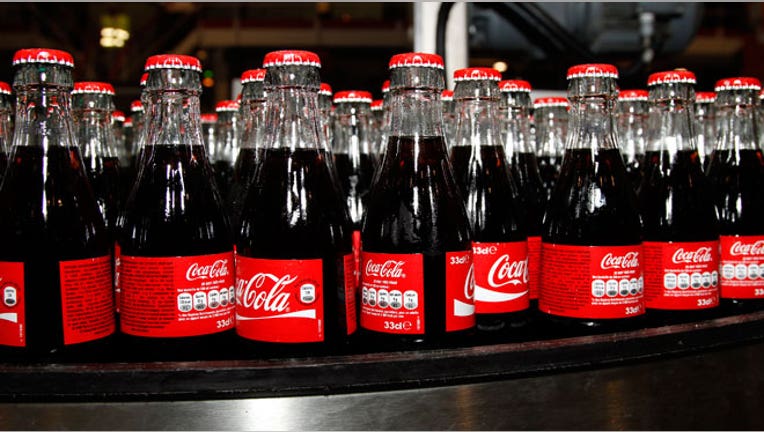 Overcoming trouble in tumultuous Europe, Coca-Cola (NYSE:KO) beat the Street on Tuesday with a 0.4% decline in second-quarter earnings and a 2.7% increase in sales.
Shares of the world's largest beverage company rallied about 2% in the wake of the stronger-than-expected results.
Atlanta-based Coca-Cola said it earned $2.79 billion, or $1.21 a share, last quarter, compared with a profit of $2.8 billion, or $1.20 a share, a year earlier. Analysts had called for EPS of $1.19.
Revenue rose 2.7% to $13.09 billion, topping the Street's view of $12.99 billion.
Coca-Cola reported a 4% increase in global unit case volume, but gross margins dipped to 60.1% from 60.8%. The cost of goods sold jumped 5%.
"We are delivering consistent quality performance in line with our 2020 Vision growth targets, despite a very challenging and increasingly unpredictable global economy," CEO Muhtar Kent said in a statement.
Like many multinational companies, Coca-Cola was hit by economic turbulence in Europe, which is in the midst of a double-dip recession and growing debt crisis.
The blue-chip company said net revenue shrank by 9% last quarter in Europe as the U.S. dollar strengthened significantly and unit case volumes dipped by 4%.
By comparison, Coca-Cola's revenue rose by 7% in the Pacific and by 5% in both North America and Eurasia/Africa. Revenue was up just 1% in Latin America.
Coca-Cola's earnings beat drove its shares 1.67% higher in recent pre-market action to $77.76. The company's shares have rallied 9% so far this year and about 14% over the past 12 months.
Rival PepsiCo (NYSE:PEP) is slated to head to the earnings stage on July 25.