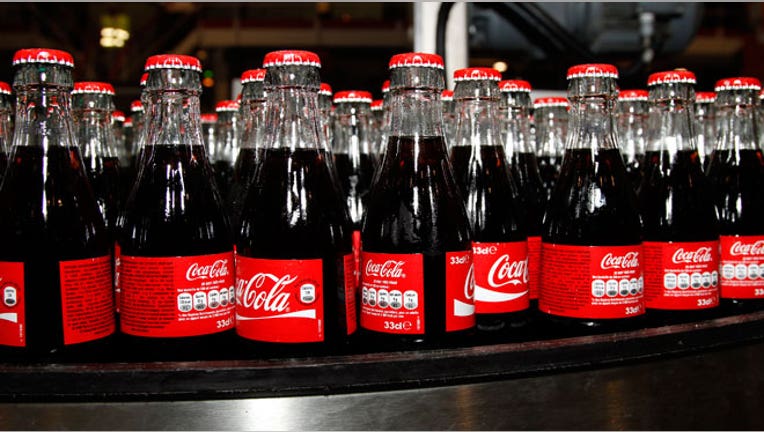 Coca-Cola (NYSE:KO) said it plans to invest a total of $5 billion in India over the next eight years as part of a broader goal to double system revenues during this decade.
The move ups its earlier planned investment during the 2010 to 2020 time period by $3 billion in India and helps the company further capture growth opportunities in the country's fast-growing non-alcoholic beverage market.
Coca-Cola India, which makes a wide variety of sodas and juices, including Diet Coke, Minute Maid and Fanta, has posted unit case volume growth in India over the past 23 quarters, 17 of which have seen double-digit growth, Coke said.
The company's sparkling brands, Thums Up and Spite, are the country's top selling soft drink brands, while its namesake brand is one of India's fastest growing sparkling brands, and its Maaza brand is the country's largest selling juice drink, the Atlanta-based food giant said.
"Our India business has been growing at a robust rate over the last five years, and our goal is to continue this momentum," Coca-Cola India CEO Atul Singh said in a statement. "The country's demographics, economic and social parameters are all huge drivers of growth and we have to ensure that we continue to grow our offerings."
Coca-Cola has already invested more than $2 billion in India since it re-entered the country in 1993. The company in India employs more than 25,000 people, with some 150,000 more impacted indirectly.
The investment in India is part of a massive $30 billion investment plan Coca-Cola and its bottling partners have said they will use over the next five years to support anticipated growth.
While Coke didn't specifically say what the investment in India will go toward, it said worldwide investments will vary widely, from new manufacturing facilities to new distribution system and marketing investments in emerging economies.