Clinton's Commitment to Wall Street Crackdown Questioned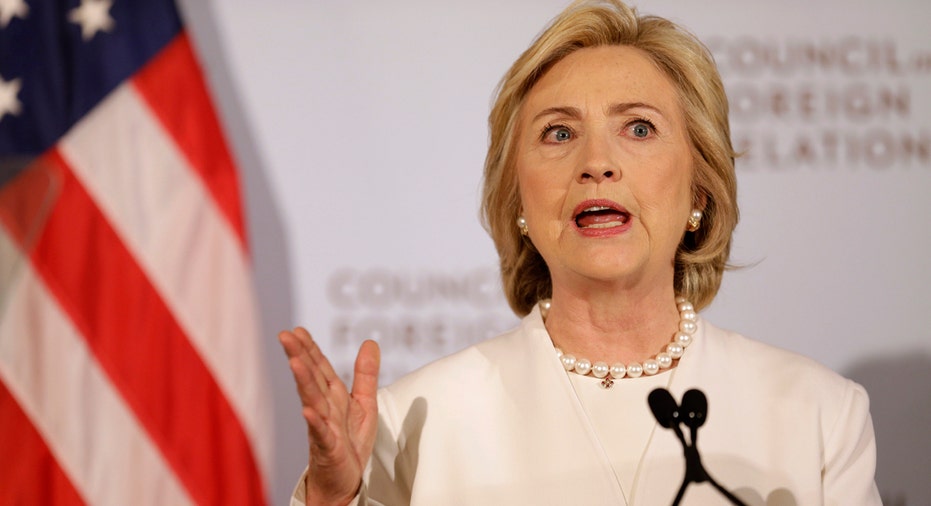 Hillary Clinton offers some good ideas – lifting the statute of limitations that could derail prosecutions of Wall Street executives at the center of the 2008 financial crisis, for instance -- in a New York Times OpEd piece published Monday.
But her past actions speak louder than her current words, according to skeptics.
"Clinton unfortunately speaks with a forked tongue when it comes to regulating the securities industry," said Chicago securities Attorney Andrew Stoltmann. "As the former senator who represented the securities industry with a great deal of zeal, it is hard to believe she has now, like Saul on the road to Damascus, seen the light."
In an opinion piece headlined, "Hillary Clinton: How I'd Rein in Wall Street," Clinton, a former U.S. senator from New York who is now the leading contender for the Democratic nomination for president, said laws and regulations approved in the wake of the 2008 crisis such as the sprawling Dodd-Frank banking reform bill don't go far enough toward preventing another meltdown.
"As president, I would not only veto any legislation that would weaken financial reform, but I would also fight for tough new rules, stronger enforcement and more accountability that go well beyond Dodd-Frank," Clinton wrote.
Clinton says she would seek authorization to break up so-called "too big to fail" banks, and impose risk-based fees on banks with assets of $50 billion or more to discourage the kinds of risky behaviors that brought down venerable investment bank Lehman Brothers in 2008.
A major cause of the 2008 crisis, economists and banking analysts agree, was banks' practice of using easy credit to load up on debt that they then used to make bets primarily on financial products tied to the U.S. housing market. When the housing market collapsed, the banks couldn't make good on the debts they'd incurred, leading to a seismic chain reaction that nearly brought down the global economy.
Clinton offers a laundry list of proposals she says will encompass not just the largest U.S. banks, but the entire financial sector.
She would "strengthen" the so-called Volcker Rule which blocks banks from using government-insured deposits to boost their own profits but, according to Clinton, still contains loopholes. She says she would reinstate measures aimed at reducing bank risk taking that were stripped out of proposed legislation during last year's budget negotiations.
In addition, Clinton said she would seek to prosecute Wall Street executives found to be culpable in the 2008 crisis. "No one should be too big to jail," she wrote. What's more, executives' bonuses should go toward paying fines assessed by regulators, according to Clinton, and the firms should be required to admit wrongdoing when agreeing to pay fines.
Not one well-placed Wall Street executive was criminally prosecuted in the wake of the 2008 crisis despite billions of dollars in fines assessed to Wall Street firms by regulators such as the Department of Justice and the Securities and Exchange Commission, and critics have long complained of legal settlements that allow firms to pay a fine "without admitting or denying" guilt.
Stoltmann praised as "good ideas" Clinton's plans to go after Wall Street executives and use their pay to cover regulatory fines, but he questioned Clinton's commitment to cracking down on financial institutions given her past relationships with many large banks as donors both to her political campaigns and the Clinton Global Initiative, the non-profit organization founded by her husband, former President Bill Clinton.
Stoltmann frequently represents small investors and shareholders in cases that involve allegations of fraud by big banks and brokerage firms.
"It simply isn't believable that she will now aggressively seek to regulate the securities industry should she become president," he said.
A Clinton campaign spokesman referred questions to an MIT economics professor who has written extensively about the financial crisis and apparently agrees with Clinton's proposals.