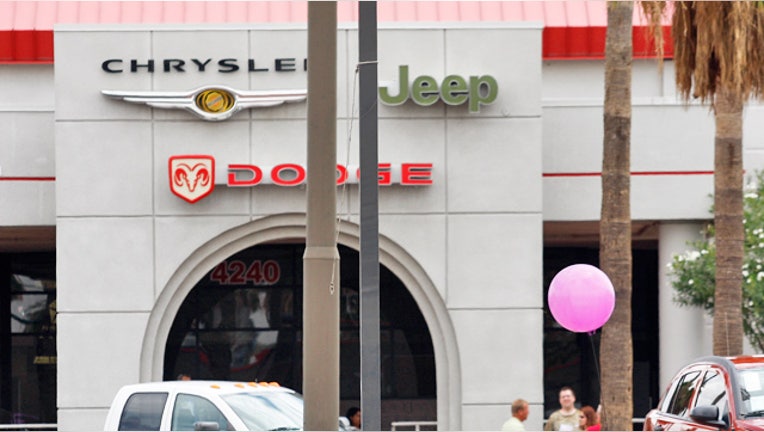 Chrysler Group is delaying plans for an initial public offering until the first quarter of 2014, backing away from initial expectations for a listing by the end of this year.
The automaker's Italian parent, Fiat, continues to press for full ownership of Chrysler. VEBA, the United Auto Workers retiree healthcare trust, holds the remaining 41.5% stake in the No. 3 U.S. car maker. The two sides have been unable to agree on a price.
Chrysler filed IPO plans in late September, after VEBA exercised an option to demand a listing of some of its shares. CEO Sergio Marchionne indicated a listing could happen before year's end.
But on Monday, Fiat said Chrysler's board of directors, in consultation with the prospective underwriters, determined it will be impossible to launch a complete IPO prior to the end of 2013.
"Fiat remains supportive of Chrysler Group's efforts to meet its contractual obligations to the VEBA1, and expects Chrysler Group to continue working on the necessary steps to enable an initial public offering to be launched in the first quarter of 2014," Fiat said in a statement.
Marchionne, who is also the CEO of Fiat, has said he wants to avoid a listing because it could derail the Italian company's merger plans. Analysts have said VEBA's decision to force an IPO was likely intended to put pressure on Fiat to meet its demands.
Instead, the IPO process could provide an independent valuation of Chrysler's shares and facilitate a deal between Fiat and VEBA.
Chrysler is said to be eyeing an IPO price range that would raise $1.5 billion to $2 billion, according to The Wall Street Journal. That range would value the entire company at $9 billion to $12 billion.
Fiat again cautioned Monday that an eventual offering is not set in stone.
"No assurance can be given as to whether or when an offering will be launched as any launch will be subject to market conditions and other relevant considerations," Fiat said.
The company reiterated in a disclaimer that it can't make any assurances an IPO will happen or when a possible listing would take place.
A Chrysler merger could bolster Fiat as it works to stem losses in Europe and compete on a global scale. Marchionne already runs the two companies like one by sharing technology and platforms, but a merger would give Fiat access to Chrysler's cash.