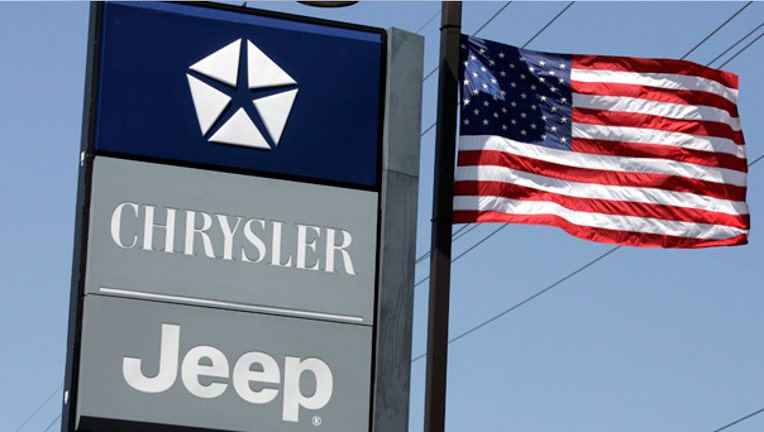 Ending a 10-day battle with safety regulators, Chrysler agreed late Tuesday to recall 2.7 million Jeeps as it looks to ease customer concerns.
"Chrysler and NHTSA have resolved their differences," the automaker said in a statement.
However, Chrysler, which refused the recall last week and has been adamant about their safety, said the recall is not an admittance of defect but more an effort to ease customer fears.
"Chrysler Group recognizes that this matter has raised concerns for its customers and wants to take further steps, in coordination with NHTSA, to provide additional measures to supplement the safety of its vehicles," the automaker said
The Auburn Hill, Mich.-based company had until Tuesday to formally respond to a U.S. National Highway Traffic Safety Administration recall request involving model-year 1993-2004 Jeep Grand Cherokee and 2002-2009 Jeep Liberty vehicles.
NHTSA has argued that the position of the fuel tanks of those vehicles, situated behind the rear axle, pose a greater risk of fire in the event of a crash. The cars will be inspected and as needed upgraded so the rear structure of the vehicles better manage crash forces in low-speed impacts.
Chrysler, which has stood firm in backing the safety of the vehicles, maintained that stance on Tuesday by saying the Jeeps are not defective. The recall is more an effort to calm customer fears, which Kelley Blue Book analysts warned could chip into sales.
Kelley Blue Book senior analyst Alec Gutierrez said that while there was danger to sales had Chrysler continued to refuse the recall, the voluntary campaign offers a positive gesture that could help ease any negative backlash.
"Consumers have been forgiving when manufacturers have chosen to comply with NHTSA requests in recent years," he said. "Now that Chrysler has softened their stance, they should escape any negative impact to their brand."
Had Chrysler continued to deny the recall, NHTSA would have likely convened a public hearing and analyze public feedback to determine whether to issue a mandatory recall. If Chrysler refused the mandatory recall, the battle might have ultimately landed in court.