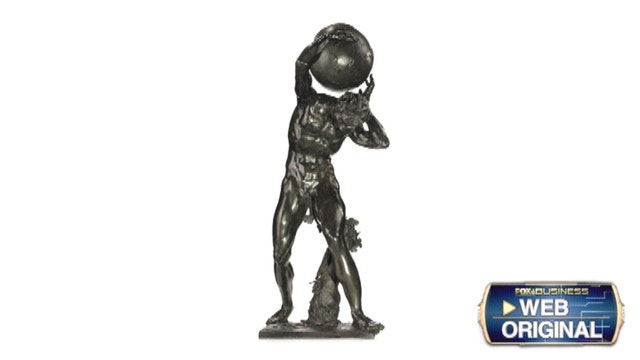 Continue Reading Below
Advertisement
"We've seen enormous growth in the private sales business, and that's the business in which we sell things not at auction but at negotiated transactions," Marc Porter, chairman of Christie's Americas, said. "We needed special dedicated space where we could do that."
This week, the auction house held its inaugural New York Exceptional Sale in the new gallery, which showcases high-profile sculptures from classic periods, as well as cultural icons of the modern age. The sale included five lots from the famed collections of the Rothschild family, four lots consigned by The Metropolitan Museum of Art and two lots from Rockefeller family collections.
"We have examples from the 1500s up to the 1970s, where we have the first Apple computer," Porter said. "Our Exceptional Sale is the best of the best from every category."
Leading the Exceptional Sale and sparking collectors' interests worldwide is a bronze Bacchic Figure Supporting the Globe. It's a Mannerist masterpiece by Adriaen De Vries from 1626 that is estimated at $15 million to $25 million.
And the Apple-1 personal computer featured in the sale is also creating a lot of buzz. It's the only known surviving Apple-1 documented to have been sold directly by Steve Jobs to an individual from his parent's garage. The computer is estimated to be worth $400,000-$600,000, the highest estimate yet for an original Apple-1 offered at auction.
The Exceptional Sale is just one collection that will be featured in Christie's new space. The gallery will host various exhibitions, allowing collectors to connect with art 365 days a year.