Chris Pratt-Anna Faris split: Prenups not just for rich and famous?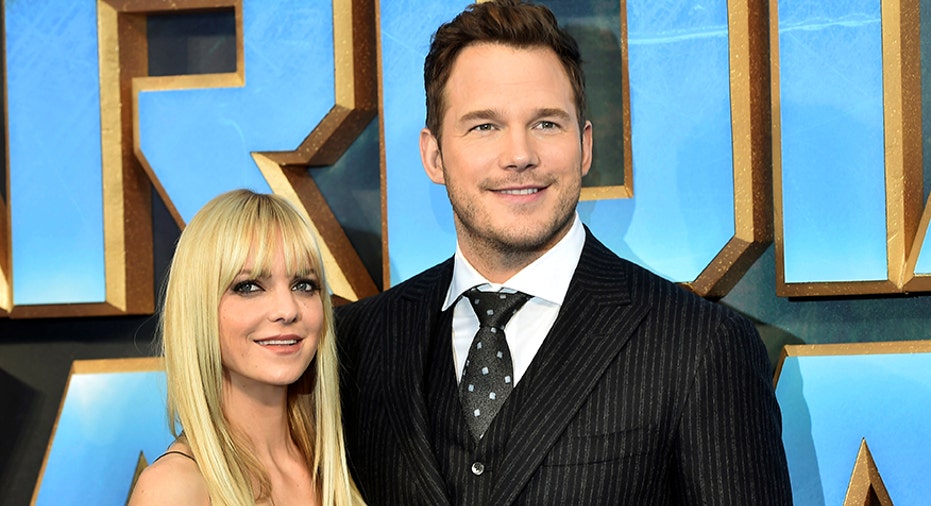 Hollywood sweethearts Chris Pratt and Anna Faris announced via social media this week that they are legally separating after eight years of marriage.
Legal experts told FOX News that if the pair didn't have a prenuptial agreement in place a divorce could be a "financial disaster."
And while "prenups" are often thought to be just for the rich and famous, 62% of divorce attorneys from the American Academy of Matrimonial Lawyers have seen an increase in the pre-wedding legal document over the past few years.
This comes as, according to the National Center for Health Statistics and U.S. Census Bureau, marriages lasting "happily ever after" seem to be on the decline. Divorce rates for adults ages 50 and older has roughly doubled over the past 25 years, and for those married couples younger than 50 it is about twice as high.
Mary Gurganus, founder and managing partner at Triangle Divorce Lawyers, said with that being the case, it makes sense for all couples – not just the wealthy -- to consider getting a prenup before saying "I do." It can cost as little as $800, and run into the thousands, depending upon the complexity of the issues, according to DivorceLawfirms.com. While without a prenup, you could stand to lose a lot more if and when your bliss takes a turn for the unexpected.
Gurganus discussed what you need to know about prenups with FOX Business.
Boomer: What is broken down on a prenuptial agreement?
Gurganus: A premarital agreement means an agreement between prospective spouses which is entered into before the marriage and which goes into effect on the date of marriage.  It is a contract that states what is "his," "hers" and "theirs."
Prenups identify who owns the assets and debts, and may dictate financial support such as alimony.  It can dictate the amount of time a party will remain in the home once someone asks for a separation. It also provides clarification about the assets and debts if one spouse dies.
In order to be enforceable, the parties need to provide a fair and reasonable disclosure of assets or agree to waive the disclosure. We recommend disclosure, and list the assets and large debts with their approximate values in exhibits and attach them to the prenup. The prenup also must not be too shockingly unfair to one party, for instance, waiving reasonable alimony when a spouse then would qualify for public assistance.
Boomer: Who needs a prenup?
Gurganus: Prenups are most beneficial to engaged couples who have children from a prior marriage, in order to continue to protect their assets for their children's future. Prenups are also beneficial for someone who owns a business, whether it is a family-run business or one started before the marriage, in order to maintain the autonomy of the business and not have the other spouse gain ownership interest solely because of the marriage.
Boomer: When is the right time to get a prenup?
Gurganus: I have seen prenups done a few months in advance to just before the ceremony! If the parties do not have a prenup prior to getting married, there is another option.  After the wedding date, the couple can enter into a post-nuptial agreement.