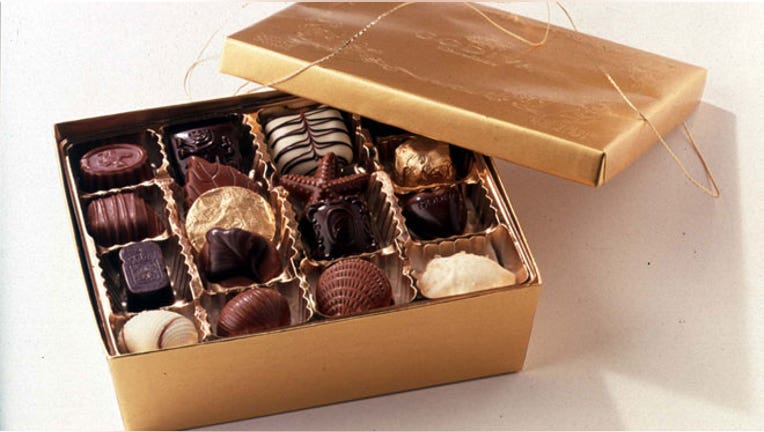 For all the noise about America eating healthier, there seems to be a countertrend going on. Though I suppose a cynic could make the case that Americans' obsession with chocolate and French fries means we're embracing a more vegetarian diet.
Chocolate is hot (no, not the winter beverage). Global consumer market research firm Mintel forecasts the global chocolate market will close in on revenues of $92 billion this year.
Long considered a favorite food by millions, chocolate's new popularity can be traced to its more recent classification as a "superfood," meaning its healthy natural ingredients (dark chocolate in particular is full of cacao, which is packed with flavonoids) make chocolate actually good for us.
If you're thinking of breaking into the chocolate business, (or you're already in the food business) this is not about the Hershey bars of your youth.
Entrepreneurial chocoholics are getting inventive; in fact, Mintel says the surge in chocolate sales is being driven by "outrageous" flavors, noting, "the number of chocolate products flavored with lemon has doubled over the past year."
Mintel says there's a growing trend in treating chocolate like wine, using similar marketing language, boasting about the "bold and fruity" flavor of some brands or the "fine and rare cocoa" used in others.
Chocolate-covered vegetables have been wildly popular in Asia, and are just taking off here in the U.S. Mintel predicts edamame covered with chocolate will be 2014's favorite. Other favorites include chocolate-covered Pistachio nuts, peaches and chocolate, granola and muesli mixed with chocolate, or chocolate bars flavored with edible flowers (like hibiscus), a specialty of entrepreneurial chocolatier Wild Ophelia.
If you think this all sounds a bit funky, that's the point. In fact, BurgerBusiness.com says "funky" renditions of French fries are the "innovation" in the burger business this year.The fast-food giants are experimenting with flavors, including seasoned fries, or flavored packets that can be sprinkled on the potatoes.
The "cut" of the fry is also a game-changer for some burger restaurants. There's a new demand for waffle-cut fries (regular or sweet potato), and the BurgerBusiness reports a social media outcry earlier this month when New York's famous Shake Shack switched from crinkle-cut to "straight, hand-cut, skin-on" fries.
Also newly popular and cropping up on restaurant menus across the country are fries drenched in dressing (bacon and ranch at Carl's Jr.) or cheese and gravy.
Fries are known to be a high-profit menu item, and adding "upscale" ingredients only makes them more so. Several New York City restaurants are pushing their "fancy fries" (potatoes fried in chicken or duck fat, instead of the more usual, and cheaper, vegetable oil) and charging upwards of $10 a serving.
Of course, if you're feeling really inventive, you could combine the trends and develop chocolate and potato creations. Think beyond chocolate-covered potato chips. For example, a Japanese company has launched a purple sweet potato chocolate concoction (made with white chocolate and purple potato paste). Or you could start by simply offering a chocolate dipping sauce for your fries.
Rieva Lesonsky is CEO of GrowBiz Media, a media and custom content company focusing on small business and entrepreneurship. Email Rieva atrieva@smallbizdaily.com
, follow her on Google+  
and Twitter.com/Riev
a
, and visit her website, SmallBizDaily.com
, to get the scoop on business trends and sign up for Rieva's free TrendCast reports.