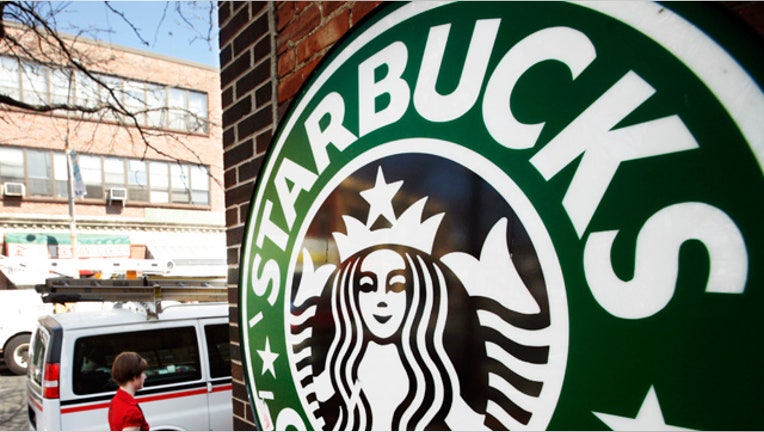 Energized by red-hot sales in China, Starbucks (NASDAQ:SBUX) revealed fiscal second-quarter results on Thursday that narrowly surpassed Wall Street's expectations and unveiled plans to launch 1,000 new stores around the world.
Yet shares of Seattle-based Starbucks retreated more than 4% in extended trading amid disappointment over the company's full-year guidance.
Starbucks posted net income of $309.9 million, or 40 cents a share, last quarter, compared with a profit of $261.6 million, or 34 cents a share, a year earlier. The latest results narrowly topped the Street's view of 39 cents.
Revenue jumped 14.7% to $3.2 billion, surpassing consensus calls from analysts for $3.18 billion.
"Starbucks record Q2 performance demonstrates the strength of our business, the increasing power and global relevance of our brand and the success of our unique Blueprint for Profitable Growth business strategy," CEO Howard Schultz said in a statement.
Starbucks enjoyed a 7% rise in same-store sales growth last quarter, highlighted by an 8% jump in the Americas and an 18% leap in its China/Asia Pacific division thanks to an influx in 98 new stores over the past year. Same-store sales in China surged by more than 20% for the seventh straight quarter.
However, same-store sales at the company's Europe, Middle East and Africa segment slipped 1%.
Looking ahead, Starbucks upgraded its fiscal 2012 EPS view to $1.81 to $1.84, which is below the Street's view of $1.86. For the current quarter, the company sees EPS of 46 cents to 48 cents, compared with estimates of 46 cents.
Starbucks said it expects its fiscal 2012 revenue will grow in the low teens amid a mid-single-digit rise in same-store sales.
The disappointing full-year guidance helped drive shares of Starbucks 4.68% lower to $57.82 ahead of the opening bell. That selloff threatens to eat into their 2012 surge of nearly 30%.
Starbucks, which had 17,420 stores at the end of the quarter, also said it plans to open 1,000 new stores this year. Expansion plans have been accelerated to 500 net new stores in the Americas and 400 in China/Asia Pacific.