Chicago's 'Silicon Prairie' is the Tech Darling of the Midwest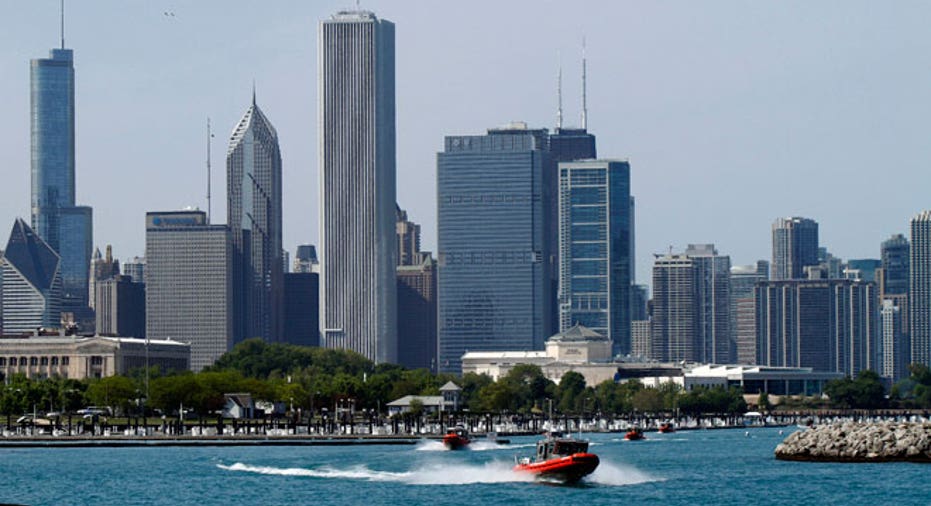 Looking to replicate the wealth and job creation seen in Silicon Valley, burgeoning tech communities are forming throughout the globe.  Chicago, part of the region known as "Silicon Prairie", has seen its internet companies including Groupon (NASDAQ:GRPN), Gogo (NASDAQ:GOGO), and GrubHub (NYSE:GRUB), grow from startup to IPO.
And with over $1 billion in venture capital invested in the city in 2014, the technology sector is poised for more growth, according to the National Venture Capital Association. Chicago "is the flagship city and tech scene in the midwest," said Guy Turner, managing director at Hyde Park Venture Partners. "This is the place where unicorns can happen,"  he said, referring to startups valued at over $1 billion.
Online travel agency, Orbitz (NYSE:OWW), which is being acquired by Expedia (NASDAQ:EXPE) for $1.3 billion, calls the Midwestern city home. And eBay (NASDAQ:EBAY) acquired Chicago-based payment startup, Braintree, for $800 million in 2013. Recently,  Singapore Telecommunications announced it would be acquiring Chicago's cyber security firm, Trustwave, for $810 million.
"More and more people have seen success and want to take some of that money and apply them to new companies," said Eric Olson, who founded tech networking organization, Tech Cocktail.
Tech giants including Google (NASDAQ:GOOGL) and Facebook (NASDAQ:FB) have offices in Chicago. Google now has over 500 employees and is planning to move to the West Loop.
There has "been an amazing amount of collaboration and support between big companies and small companies," said Tom Kuczmarski, president of the Chicago Innovation Awards. But for the most part, it's "the small startup that really is driving the new jobs that we're seeing."
There is a strong educational system in the region. Institutions such as Northwestern and the University of Illinois have been producing top engineering talent. University of Illinois has "one of the best computer science programs in the country," Olson said. The school has graduated people like PayPal co-founder Max Levchin and top venture capitalist Marc Andreessen.
In addition to the school system, there are other factors driving young tech talent to the Midwestern city. "Chicago has all the ingredients that someone who's in their 20s and 30s is looking for," said Tom Loverro, principal at RRE Ventures. "Young people want to move to the biggest city that has the most jobs and the most exciting personal life atmosphere."
Tech incubators, including one called 1871, have also helped foster startup growth. The group provides mentorship and a co-working space for early stage startups. "1871 has really been the focal point of the scene there," said Loverro. "It is the physical hub of the tech scene in Chicago," Turner described of 1871.  "It's not where everything is, but it's the gravity."
From startups to public companies, when it comes to Chicago's tech scene, "the collaboration that's going on in Chicago is pretty darn unique," said Kuczmarski.
"Chicago's great," Loverro quipped, "if the weather doesn't bother you."