Checkup: Is it Really a Doctor You're Seeing?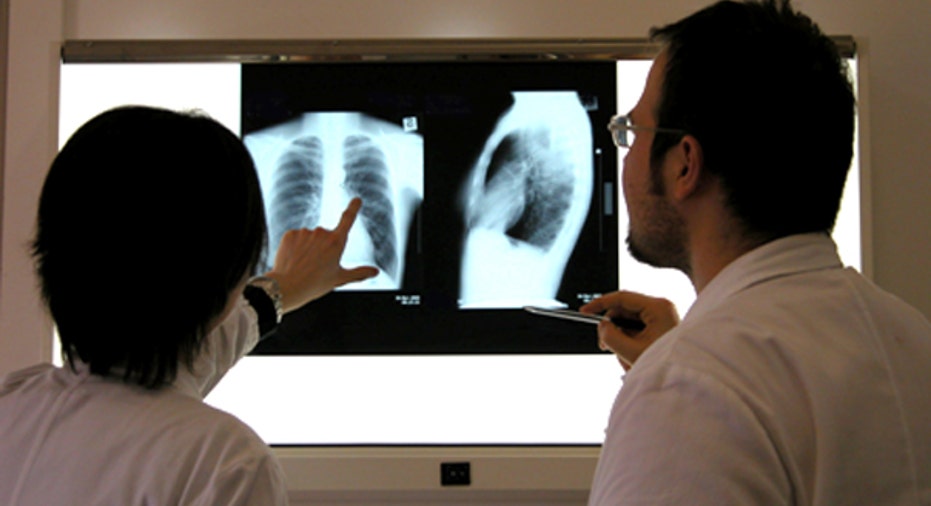 You're sitting in the doctor's office or maybe a local clinic that's part of your health insurance network, and in walks a white-coat-clad professional. Your impulse may be to say, "Good morning, doctor" -- but it's becoming more likely that the person who's ready to attend to your medical needs is no doctor, but a nurse practitioner or physician assistant.
These medical professionals increasingly provide many of the same health care services once delegated only to doctors -- though they don't need the same training as doctors. Their professional organizations say you have no reason to question your safety in the hands of an N.P. or a P.A., though doctors have reservations in certain cases.
How Can You Tell?
You'll know when you're dealing with a nurse practitioner or a physician assistant because they're supposed to introduce themselves that way. Doctors say you should ask what role they're playing in your care if you're unclear.
The ranks of nurse practitioners and physician assistants have exploded in the last decade, filling in shortages of primary care physicians. The boom is being driven by various pressures.
The U.S. population is aging, which increases health care demands. President Barack Obama's health care reform law is expected to extend health insurance coverage to about 27 million more Americans by 2017, according to the Congressional Budget Office. Meanwhile, one recent medical journal study warned of a shortage of 52,000 primary care doctors by 2025, while another noted that more of today's medical school graduates are opting for higher-paying specialty practices.
Here's what you should know about who's on the other end of the stethoscope.
Nurse Practitioners
Nurse practitioners are "advanced practice" nurses who assess lab results, diagnose and treat ailments, and prescribe medications. Their training puts an emphasis on disease prevention and wellness counseling. You'll find them in hospitals, physicians' offices, ambulatory and urgent care centers, and walk-in clinics at your neighborhood pharmacy. Some run their own clinics, particularly in rural areas.
The number of nurse practitioners has grown by about 60% in the U.S. in the last decade, according to the website of the American Association of Nurse Practitioners. There currently are 155,000 nurse practitioners practicing in the U.S., says Mary Jo Goolsby, the group's vice president of research, education and professional practice.
They complete master's or doctorate programs (a doctorate will be the entry-level degree by 2015) in a variety of categories, such as pediatrics, adult and acute care, and family health, Goolsby says. Most have an average 10 years' of health care experience before entering a graduate program, she adds.
Physician Assistants
Physician assistants are not physicians, though they're not nurses, either. They take many of the same premed courses as physicians and are licensed to practice medicine under the supervision of physicians in hospitals, offices, surgical centers and clinics.
As with nurse practitioners, they assess lab results, diagnose and treat illnesses, and prescribe medications.
The U.S. has more than 90,000 physician assistants, double the number from a decade ago, according to Patrick Dunne, spokesman for the American Academy of Physician Assistants.
Several years' worth of lower-level health care experience generally is required before a person can enter a P.A. program. The field is moving toward a master's degree as the standard requirement, says Jeanette Smith, spokeswoman for the Physician Assistant Education Association.
*P.A., N.P. programs can vary.
**Physician is not required to be in the same office.
Sources: The American Academy of Family Physicians; Jeanette Smith, spokeswoman, Physician Assistant Education Association; American Academy of Physician Assistants; Mary Jo Goolsby, vice president, American Academy of Nurse Practitioners.
Nurse Practitioners vs. Physician Assistants
"For the most part, it's a blurred border" between nurse practitioners and physician assistants, says James Delaney, president of the American Academy of Physician Assistants. And that doesn't seem to bother patients too much, as long as their needs are being met, he adds.
Health insurance generally will cover services performed by both, but that can vary according to state laws and other factors, says Susan Pisano, a spokeswoman for America's Health Insurance Plans, a trade group.
Supervision of the two types of professionals has become a key issue within the health care field.
Oversight of Nurse Practitioners and Physician Assistants
While physician assistants always need a doctor looking on, nurse practitioners can practice without physician supervision in 16 states and the District of Columbia. There's a push to extend that nationwide.
But physicians' groups oppose more independence for nurse practitioners. As health care shifts to patient-centered teams, doctors must be the team leaders, particularly for patients who are acutely ill, Delaney says.
Nurse practitioners believe a treatment team should be helmed by the professional who is best prepared and has the best skills for a particular patient. "We believe the team leader could be a nutritionist or an N.P. -- it depends on the patient's needs at the moment," Goolsby says.
The Safety Question
The growing reliance on nonphysicians raises the issue of patient safety, says Dr. Reid Blackwelder, president-elect of the American Academy of Family Physicians. Patients deserve to know they are being treated by a person appropriately trained to provide the care they need, he says.
"You are safe with almost any health care provider when they practice within their licensure and scope of education and training," Blackwelder says. "You aren't safe when they go beyond their knowledge base and training."
A sudden acute illness or injury and worsening or ambiguous symptoms require a doctor rather than a nurse practitioner or physician assistant, he says.
But a doctor needn't be the captain in every health care situation, counters Goolsby.