Check's in the Mail, the Postmark may Prove it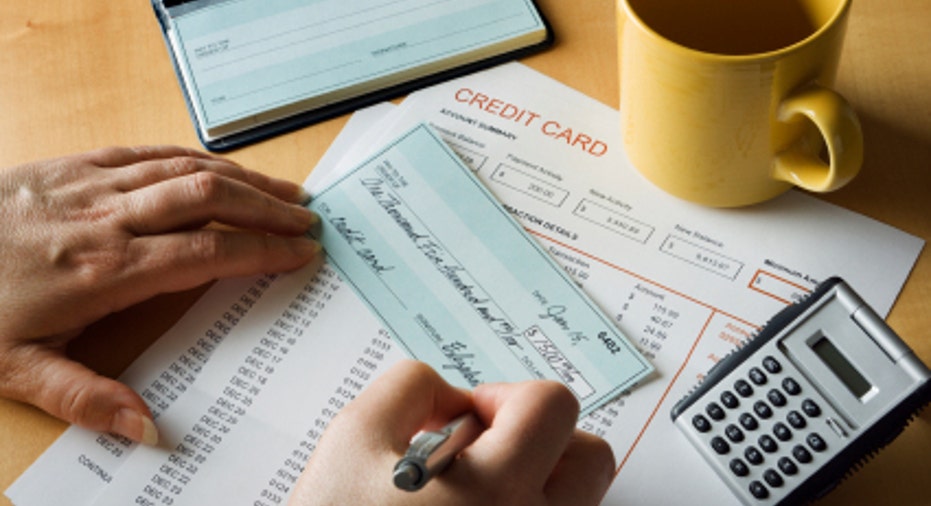 Panicking because you haven't paid your credit card bill yet? You may get a few extra days.
Eight House Democrats are trying to fix a problem that has plagued credit card holders for years: when you send a check to a credit card company, you never really know if your mail will arrive before the deadline day.
So Rep. Steve Cohen, D-Tenn., backed by seven other House Democrats, introduced the Postmark Payment Act, which would require banks, credit card companies and other businesses to not penalize consumers for being late with a check if the postmark on the envelope is marked before or on the day it was due.
The thinking behind the bill is that if the U.S. Postal Service slows mail delivery, as its been warning that it will do, consumers are going to need some help and assurance that if they mailed their check, they won't wind up being lobbed a $25 late fee because of some changes in how the postal service does their business. The argument also goes that the Internal Revenue Service looks at the postmark to see that tax forms were sent in on time. Why can't banks and credit card issuers?
It seems (to me, anyway) like a logical, welcome idea that should have been implemented years ago when virtually the only way you could pay for a credit card was through the mail, although, yes, the downside for the credit card issuer is that the bill will encourage some consumers to send their check at the very last minute. I can imagine that some cash-strapped people -- looking to stretch their dollars a little further -- will avoid paying by the Internet and instead send a check via the postal service, knowing their money will be counted as paid but that the check won't actually go through for a few more days.
According to The Los Angeles Times, in order to give Congress time to think how this new law would work, postal officials have delayed plans about changing the way they deliver mail until mid-May.
Discover Card tops customer loyalty survey
And the award for the most loyal customers goes to… Discover Card. For the 16th year in a row, Discover was listed as the credit card with the best customer loyalty. This is according to an annual study by Discover.
Ha, no, just kidding. It's according to an annual study by Brand Keys, Inc., an independent research firm. They surveyed 49,000 consumers, 18 to 65 years of age, and looked at 598 brands.
Discover was all over this, though, trying to make sure everyone heard about the study. "We are always listening to our customers and make an effort to deliver improvements based on their feedback, whether that is through new ways to redeem rewards or other integrated offers," Harit Talwar, president of U.S. cards for Discover, said in a press release. "Trying to exceed consumers' expectations is one reason why we have some of the most loyal customers in the industry."
Whether you have a credit card may depend on your demographic. TheStreet.com has an interesting article about credit cards, based on information from the market intelligence research firm Packaged Facts. According to their research,only 37% of millennials have a credit card compared with the 62% of baby boomers who do. Hard to tell if that's due to younger people having trouble getting credit or not trusting themselves yet with a credit card, but I have to admit, I thought more millennials would have them.
Scam alert
This is kind of amusing, just because you have to wonder who would fall for such a thing. At least one person didn't, because that person called their utility company in Huntsville, Ala. Huntsville Utilities then contacted its customers about a scammer, according to WHNT-TV.
Someone apparently is calling people around Huntsville and pretending to be from Huntsville Utilities. The pitch: Because you have such a good payment history, we're awarding you with a brand new car and a cash reward!
The customer simply had to pay a delivery fee by credit card to have the car delivered.
If you get any sort of similar call, just hang up.
The original article can be found at CardRatings.com:Check's in the mail, the postmark may prove it