Challenges Loom Despite 'Vast Opportunities' for Mexican Oil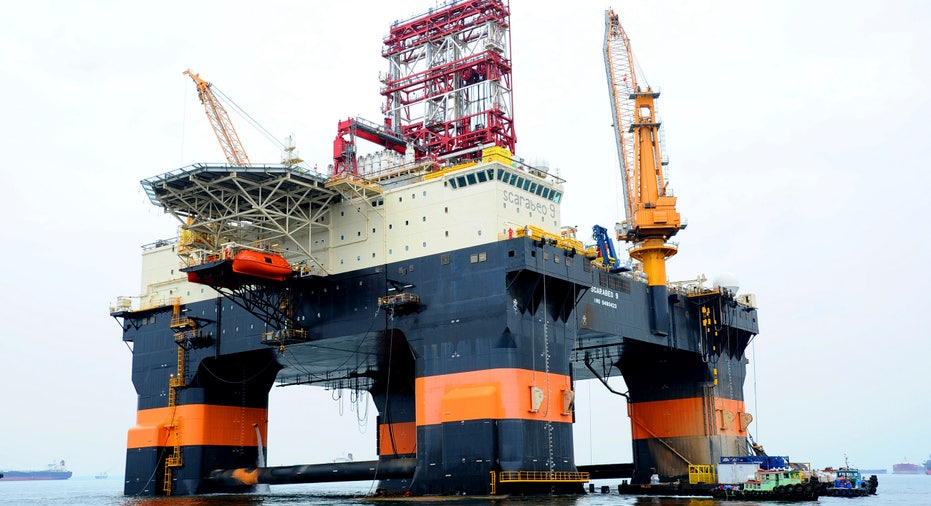 As Mexico works to denationalize its oil and gas market after seven decades, billions of dollars of potential profits and opportunity are waiting to be scooped up.
However, swaths of people – mostly in Mexico -- still oppose the change, and faced with cost and political challenges, the reform could take years to materialize.
Many fear foreign direct investment will siphon money away from crucial middle-class programs and incite violence among gangs such as the Zetas heavily involved in the country's oil and gas black market.
Others fear contracts won't be negotiated properly, and that communities won't benefit since the government – not the landowner -- owns undiscovered reserves.
At the same time, the oil sector operated for close to 80 years as a national treasure; completely at the control of the Mexican government with state-owned Pemex operating a monopoly since 1938. In fact, March 18 -- the day the oil industry was nationalized that year -- has been celebrated as a national holiday for generations.
Pemex provides some 30% of the revenues of Mexico's federal government. Relinquishing that control has some Mexicans on edge, and there have been mass protests tens of thousands of people strong in the capital Mexico City fighting the reform.
"For decades oil nationalization was built into a nationalized triumph," said Noel Maurer, a professor at the Harvard Business School who has followed Mexico's oil reform closely. "Reversing that is politically risky, and costly."
Opinion polls have indicated that newly-installed Mexican President Enrique Nieto's approval ratings have fallen since passing the controversial oil reform law in December.
A more detailed framework for the reform is expected to be announced later this month.
Of course, Nieto's argument has long been that denationalization will improve the Mexican economy. And his supporters claim it's the best thing to happen to Mexico since the 1994 North America Free Trade Agreement.
Reform, they say, introduces Mexico to the global energy stage, breathing new life into the country's most profitable sector.
"It was about time," said University of San Diego international business professor Jaime Alonso Gomez who has been following the reform. "It is something that financially, institutionally, and culturally introduces Mexico and its regulatory agencies in the global arena."
Foreign investment will help Mexico tap ultra-deep-water reserves and adopt advanced U.S. exploration methods, potentially helping to stem declining Mexican oil production -- down 25% from its 2004 peak to 2.5 million barrels per day, according to the Boston Consulting Group.
As production increases, more money will be funneled to state coffers in Mexico, which the government promises will provide a new source of tax-revenue in a country notoriously low taxed for much-needed improvements to run-down programs like education and public transportation.
"The country needs money to develop offshore deep water fields and onshore conventional and unconventionals," Maurer said. "With foreign capital, it can boost production, and then tax it."
Pemex has been unable to successfully replace maturing reserves. In fact, from 2000 through 2012, every major oil-producing region in the world added to proven reserves except for Mexico, according to BCG. That has led to a decline in Mexico's reserves to the 18th largest in the world from 12th 15 years ago.
Over the next two years, the government will erect a new framework to manage the energy industry, striking profit-sharing contracts with foreign oil companies in a bid to improve those numbers.
This is expected to provide enormous investment opportunities for oil giants in the U.S. operating just north of the border.
With 76% of Mexico's resources in deep water and shale formations, Mexico will likely try to woo contracts with energy giants like Exxon Mobil (NYSE:XOM), Chevron (NYSE:CVX) and BP (NYSE:BP) with extensive experience in water drilling and shale.
They'll be tapped to construct and manage new refineries, build pipeline capacity and gas storage and transport facilities.
"Mexico is poised to become a genuinely competitive and attractive investment destination in the global energy landscape," BCG said in a new report. "Historic reforms will shake up and open its underperforming energy sector and go a long way toward modernizing Mexico's economy."
However, reform will take time. And Maurer said widespread success is at least another decade out, with production from foreign operators likely beginning five years or so from now.
"There are huge opportunities in the Gulf of Mexico but the amount of capital needed is huge," Maurer said. Challenges such as these will "slow it down," he said.