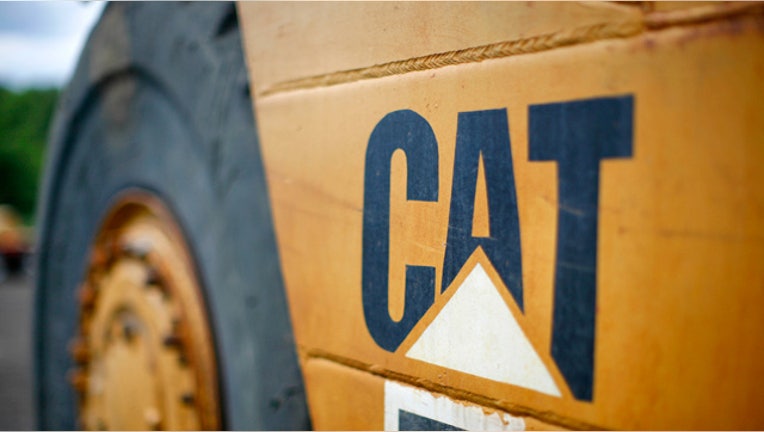 Caterpillar (NYSE:CAT) is teaming up with Canada's Westport Innovations, a supplier of natural gas engines, to develop natural gas technology for off-road equipment like mining trucks and locomotives.
The Peoria, Ill.-based construction equipment maker said the partnership positions it to become the first manufacturer to bring Westport's high pressure direct injection technology to the higher horsepower off-road market.
The deal allows Caterpillar to offer one of the broadest product lines of natural gas-fueled machines and equipment, helping it to reach climbing demand for alternatives to pricey diesel power.
"Many of our customers are asking for natural-gas powered equipment in order to reap the financial and environmental benefits," Caterpillar's vice president of large power systems, Steve Fisher, said in a statement.
No financial details were disclosed, but current plans call for Caterpillar to fund the development program, while Westport plans to participate in the supply of key components once the products go to market.
While the agreement will initially focus on engines used in mining trucks and locomotives, the companies also plan to develop natural gas technology for Caterpillar's off-road engines, used in a variety of electric power, industrial, machine marina and petroleum applications.
Westport's chief executive, David Demers, highlighted a "clear environmental incentive" for the partnership, as it will help reduce carbon emissions and save on diesel costs, he said.
"The substantial price difference between natural gas and diesel fuel is resulting in a strong financial incentive to enable off-road applications to take advantage of low natural gas energy costs without sacrificing operational performance," he said.
If the two find a way to convert existing field units to natural gas, they'll be able to open up and tap a "whole new market opportunity," according to Demers.
Development programs are expected to start immediately for both new and existing engines, combustion technology and fuel system. Commercial production is scheduled to begin in five years.