Case Closed: Union Drops NLRB Complaint Against Boeing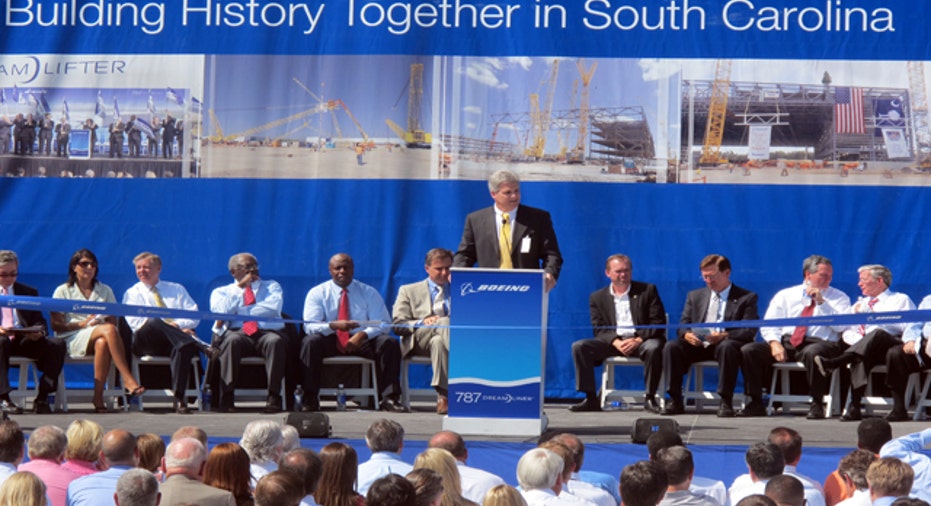 Boeing's (NYSE:BA) largest workers union has pulled its complaint from the National Labor Review Board after ratifying a four-year deal with the jet maker that ended a standstill over where to build the new 737-MAX passenger jet.
The union had originally filed a complaint with the labor board over Boeing's new 787 production site in South Carolina after Boeing and the Machinists Union fought over whether to build the new 737 in Washington state.
"I am very happy to announce that my office has approved the withdrawal of a charge by the Machinists union against the Boeing Co., which brings our case in this matter to an end," said NLRB Acting General Counsel Lafe Solomon.
The union had said it would drop its grievances if Boeing agreed to build the jet in Puget Sound, which is located in northeast Washington, and agreed to other provisions that guaranteed the continuation of the wide-body aircraft.
Boeing ratified the agreement earlier this week and the administrative law judge presiding over the case dismissed the complaint, sending it to Seattle for further review. On Friday morning, regional director Richard Ahearn approved the union's written request to withdraw the charge, and the case is now closed.
Boeing maintained from the outset that the complaint was without merit. The company noted on Friday that it was grateful for all the support it received to vigorously contest it.
"This is the outcome we have always preferred, and one that is typical for our agency," Solomon said, who noted that about 90% of meritorious NLRB cases are resolved as a result of agreements between the parties or settlements with the agency.
The Machinists Union vice president, Rich Michalski, said he was confident the group "turned an important corner in the 76-year relationship" with Boeing.