Cars, Clothes, and a Must-See Gift Guide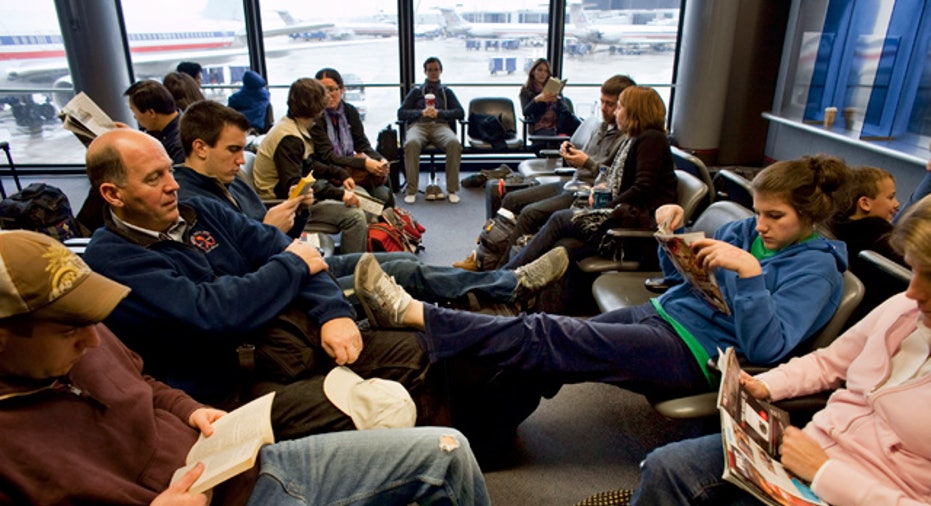 A flash sale site goes from luxury duds to sweet wheels and a new Web site has all you want from new designers. You'll want to check this list before buying a gadget for friends and family this holiday. And don't leave home without an airport app.
Slug Bug by Gilt
Flash sales Web site Gilt Group is adding modes of transportation to its list of discounted goods.
The company, which offers its members discounts on luxury apparel for men and women, along with accessories, travel, and some local deals, teamed up with Volkswagen to offer new 2011 Jettas for $5,995. That's right--a new car for $5,995.
The usual starting price for a VW Jetta is $15,995. Not only are Gilt and Volkswagen celebrating holiday cheer by making an incredible offer to its customers, but there's also a lot of giving going on.
Nearly $18,000 in proceeds from the Jettas sold will be donated to Dress for Success, an organization that supports low-income women by giving them professional clothing and career advice. The sale starts Dec. 15, and Gilt members who add the new Jetta to their "Wait List"  will get a special bonus that will be redeemable at VW dealers nationwide.
Fashion Front Lines
If you're looking for an ultra-unique gift for your fashion-loving friends this holiday, check out Desquval for looks you won't find anywhere else.
The brand new Web site has a line of the greatest up-and-coming designers in New York City. Not only do you get to peruse luxury apparel and accessories from new designers, but you can also engage with these designers directly. Talk about personal shopping services! So if you're at a loss when it comes to buying the perfect gift for the girl who has everything, check out Desquval.com.
Techie Tips
Once again, Engadget is offering their Holiday Gift Guide to help you find the perfect present for your tech-savvy friends and family. The categories include docks/clocks, e-readers, netbooks/laptops, and smartphones, to name a few.
OnSale's favorite section – the e-reader guide, which gives the lowdown on the features offered among the hottest e-readers on the market, with Engadget's expert (and extremely thorough!) gadget reviews. Consult their expertise before buying.
Gate Way
Holiday travel can be plenty stressful--even without crazy weather. This season, don't forget to check out the best apps for your mobile device that will help you handle the holiday rush. There's GateGuru which is a free service for iPhone users.
If you find yourself stranded during an unplanned layover, GateGuru will find the best places for you to find a quick snack, a service counter, or the nearest ATM.
There's also Flight Update, a $4.99 iPhone app, which gives you the latest flight information, and airport WiFi, which, for $0.99 at Apple's app store, finds the available Wi-Fi networks around you. For Android, BlackBerry, Palm, and iPhone users, there's FlightView, with real-time flight updates.
And if you're flying through San Francisco, whether on purpose or for reasons beyond your control, check out the great new iPhone app called flysfo.
This app will retrieve the most up-to-date gate information, flight schedules, and restaurant reviews, only for SFO. And get this: Facebook is in on it, too, so if you've got friends who happen to be at the airport when you are, you'll get a notification on your phone. (Layovers are more fun when you're not alone.)
Know of a killer deal or insane bargain? E-mail the goods to OnSale@FOXBusiness.com, and share the wealth.