CardRatings Hall of Shame: Worst Credit Cards of 2011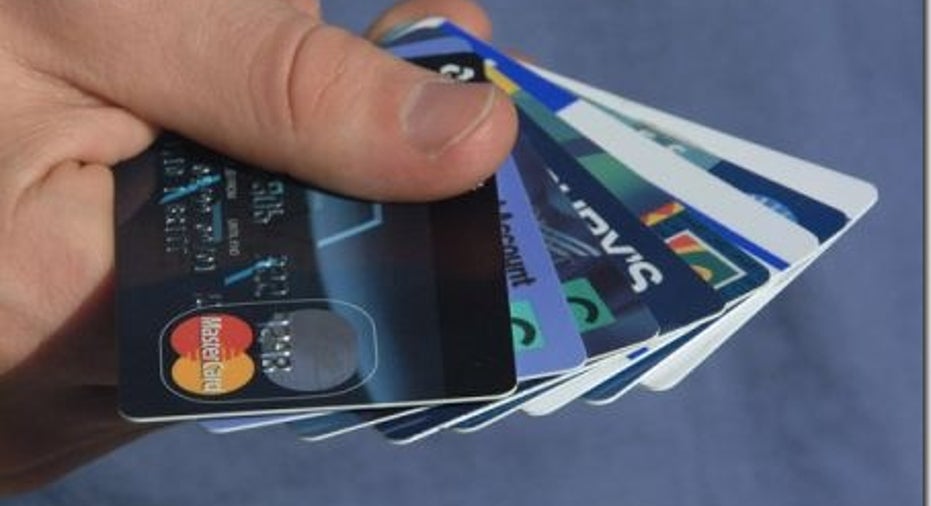 Editor's Note: The CardRatings.com team of credit card experts picked the worst credit cards of 2011 based on their terms, fees and overall value to consumers. CardRatings.com was recently ranked the No. 1 credit card comparison site in Bing Editor's Picks.
While we prefer to focus on the best credit card deals on the market, it's hard to avoid noticing some offers that would have been better left on a marketing team's whiteboard. Our panel of credit card experts found this year's five worst credit card offers, along with one account that's worthy of a second look.
Highest interest rate
First Premier Gold. In 2010, the CEO of First Premier Bank complained that consumer protection rules forced him to lay off a third of his workforce. Those remaining employees must hold a grudge, because the bank spent 2011 hawking a partially secured credit card with a fixed APR of 49.9%. After leaving $95 on deposit and paying a first-year fee of $75, you're still on the hook for a monthly $6.50 fee. That's a $248 outlay for a gold card that will cost an extra $150 per year if you max out your $300 credit limit. Well, at least it's a fixed rate.
Most deceptive marketing
Applied Bank Platinum Zero. Secured credit cards play an important role in rebuilding credit for families affected by unexpected job loss, medical bills, bankruptcy, or foreclosure. Reputable banks still offer secured credit cards that match your initial deposit with a credit limit tied to a reasonable annual percentage rate.
So you can't blame us for getting excited about a secured card that promises no interest on purchases, for life. Digging into the fine print tells a different story: service charges on this account can cost nearly $120 per year. Carry a $500 balance, and that's just like paying a 24% APR to use your own money.
Worst secured credit card
Applied Bank Gold Visa. And yet, this startup bank in Delaware offers a secured credit card even worse than its own Platinum Zero. The Applied Bank Gold Visa charges just $50 per year, with a 9.99% fixed APR. So far, not bad, even though Citibank, Capital One, and Bank of America offer cheaper options.
Applied Bank wins the prize for worst secured credit card by adding a catch that would even make the folks at First Premier blush: they eliminated the grace period on purchases. If you're trying to maintain 30% credit utilization to boost your FICO score, you'll end up spending even more with this card than on the Platinum Zero.
The least "premium" premium card
Visa Black Card. Carrying an American Express Centurion Card doesn't mean you're rich, but it does require that you spend hundreds of thousands of dollars with your AmEx every year. Along with genre-defining perks and privileges, the original "black card" treats cardmembers to some great reactions at retailers and at hotel front desks. Your cashier knows that you're going to spend serious money, and they also know that your metal charge card will probably break their point-of-sale terminal. (It's really heavy and sharp.)
Therefore, Barclaycard's Visa Black Card strikes us as a weird, cheap knockoff of the original. Its $495 annual fee is just one-tenth of the Centurion's, but it carries a set of features that we've seen on far less expensive cards, like the Chase Sapphire Preferred or the PenFed Premium Travel Rewards American Express Card. The fact that it actually says "BLACK CARD" in gold letters makes us wonder if its cardholders crave attention more than real value.
Most embarrassing credit card
At first, this looked like a toss-up between Merrick Bank's Hooters MasterCard and FNBO's World of Warcraft Visa. Like other affinity credit cards, both of our contenders claim to offer special benefits and rewards for loyal customers. Use your Hooters MasterCard at any of the chain's 455 establishments, and you'll earn 5 points for every dollar you spend.
Supplement your balance with an extra point for every dollar you spend elsewhere, and you can score some unusual rewards. For instance, trade just 2,421 points for a mouse pad that Hooters' own website describes as having a "unique" wrist support. If you're the kind of guy who's proud of having a 3-D Hooters Girl on his desk, we're guessing you're not going to be that embarrassed by your choice of credit card.
Meanwhile, the WoW Visa offers a point for every dollar you spend, with 1,500 points redeemable for a month of online game time. However, with prepaid game time cards selling online for $10 per month, cardholders essentially get less than 0.67% back in cash value. In a market in which some credit cards for fair credit offer 1% cash back, that's pretty embarrassing.
But we figure it's probably even more devastating to watch a Hooters Girl react when you hand her a credit card bearing the image of your World of Warcraft character. And that's why we're naming the World of Warcraft Visa 2011's most embarrassing credit card.
Most unfair reputation
J.C. Penney Retail Credit Card. After beating up on some of the world's worst credit cards, let's pull one up from the gutter.
Let's get one thing straight: you should never carry a balance on a retail credit card. Even if you've scored a great 0% introductory rate, try to pay that balance down before a mistake kicks you into penalty mode. Like other department store credit cards, the J.C. Penney Retail Credit Card carries a really high interest rate.
However, J.C. Penney beats other retailers hands-down for the unexpected perks and bonus coupons they serve up to cardholders all year long. At least two of our credit card expert panel members admit to carrying this card, and they testify that discounts of up to 30% have saved them hundreds of dollars per year. Pay your balance every month, and the J.C. Penney card can hold its own with any rewards credit card on the market.
The original article can be found at CardRatings.com:CardRatings Hall of Shame: Worst credit cards of 2011